Summer Nail Polish Review by Guest Blogger | L'Angolo degli Smalti
If you are looking for a super versatile nail polish that will suit every occasion, then Summer might be the perfect shade for you. It shines and sparkles thanks to the holo flakes, but it also stays discreet thanks to its delicate base colour. Summer is a peachy pink nail polish with holo scattered particles and gold shimmer/glitter.
Summer belongs to the Opulence Shades range and it's interesting to know that Picture Polish has created nail polishes with all the four seasons' names – so you will also find Winter, Spring and Autumn. Right now I only own Winter and Summer, but I hope to complete the collection of four seasons very soon!
The 11 ml bottle is very cute. I just love the sun illustration printed on the label. Moreover, this nail polish is also contained in a elegant and minimal black cardboard box.
Formula is flawless. Extremely easy to apply and quick-dry. It's opaque in two or three coats. Personally, I feel that two coats are enough, but probably some of you may prefer painting three coats (especially if you have very long nails!). Once dried the nail surface is smooth and glossy, despite the huge amount of holo flakes. I was happy to see that Summer was very easy to remove. In my pictures you see two coats of Summer plus top coat.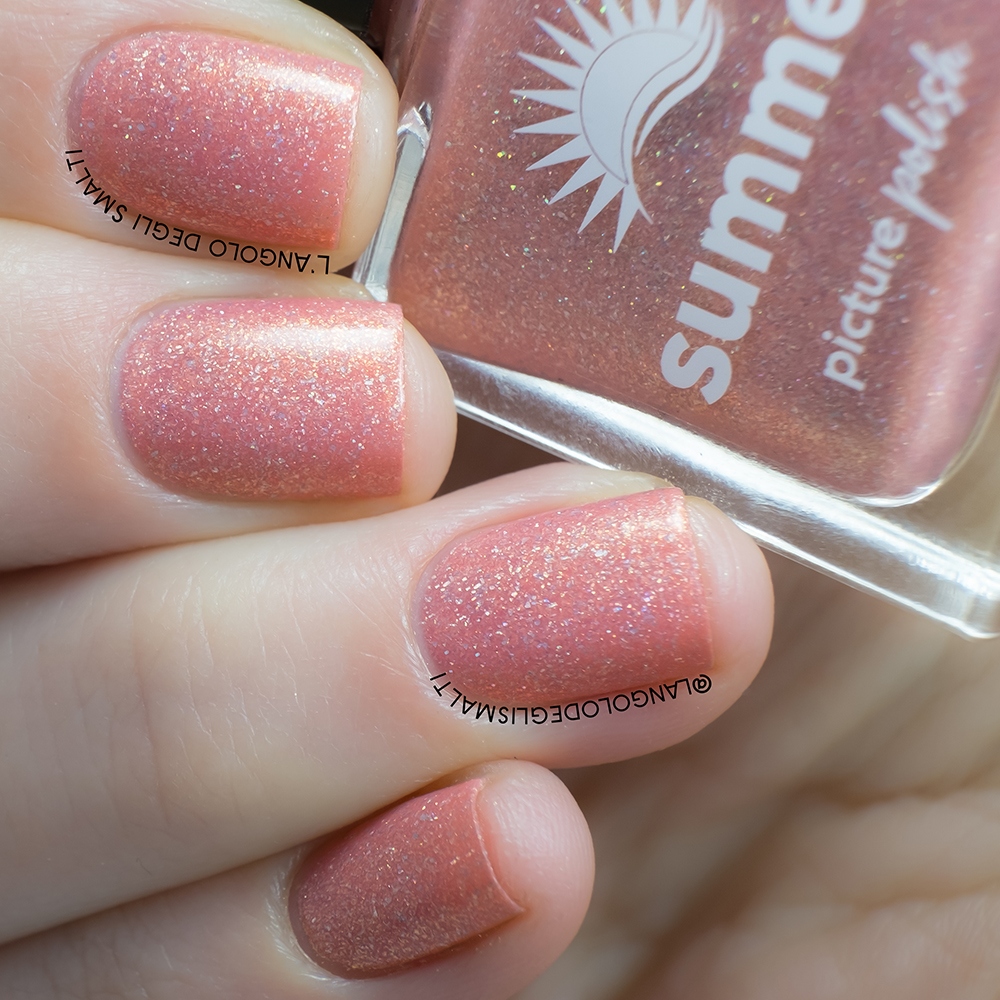 Even if the name may lead us to think exclusively of a summery shade, I think that Summer nail polish would be great for every time of the year. The base colour is a very interesting and unique orangey pink that makes nails look elegant and discreet, but they will also look glamorous and eye-catching thanks to the shimmer and holo flakes.
You can wear it in many different situations. At work, in formal and informal events, at a party – you'll just have to find your way to match it to your personal style. Just to make an example, I wore Summer both at work and at a New Year's Eve party and it looked very appropriate in both cases!
In my opinion, Summer nail polish is a total must have for all those people who want to wear a soft and delicate shade but, at the same time, can't live without holo flakes.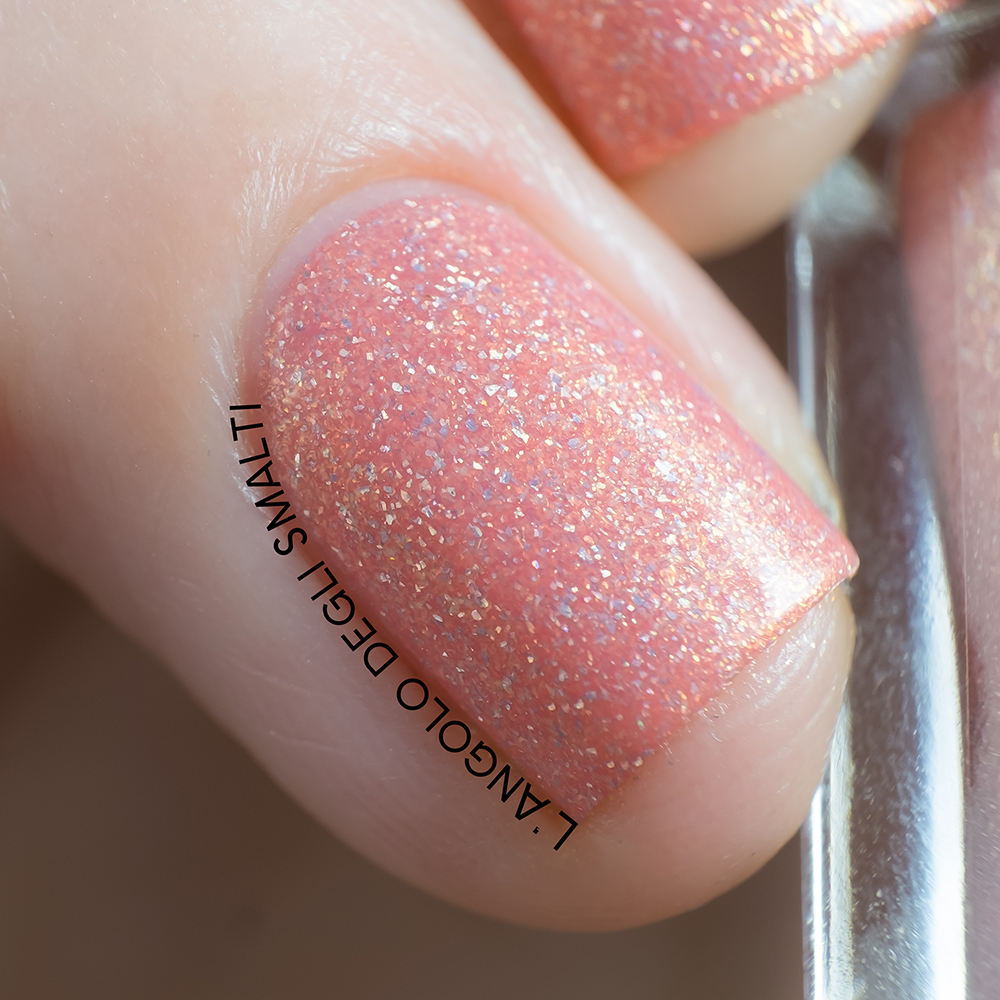 Love this color?  Shop nails now.
A little more about your Picture Polish Reviewer:
Elena is a Blogger from Italy.
Check out Elena's blog L'Angolo degli Smalti for all her reviews. Elena is a nail polish enthusiast who started painting her nails back in 2014. She likes sharing her love for nails on her blog, which means 'nail polish corner' in Italian. Besides being part of the nail community, Elena also loves classical music (indeed, she is a professional musician) board games, TV shows and computer science.
Thanks for sharing your thoughts Elena.  The Girls xox