Innocence Nail Polish Story (perfect for wedding nails) | Launch Week | February 2020
Another launch week is upon us, woohoo!  You can follow all the fun via our Instagram page.
Feel your heartbeat with every touch. The Innocence nail polish story is inspired by the most magical, most difficult to explain, and the sincerest feeling, that is love. Inspires and gives weightlessness and flight of the soul above the clouds.
Innocence nail polish, created with Aleksandra La_Avenail a fantastic nail art creator, ballet dancer and instructor from California.
It's about first love, an utterly new experience where intimacy is more profound than ever with someone else, first love when two people become one. Aleksandra's magical feeling came when she was nineteen, and she remembers it until now, and those memories will always make her smile.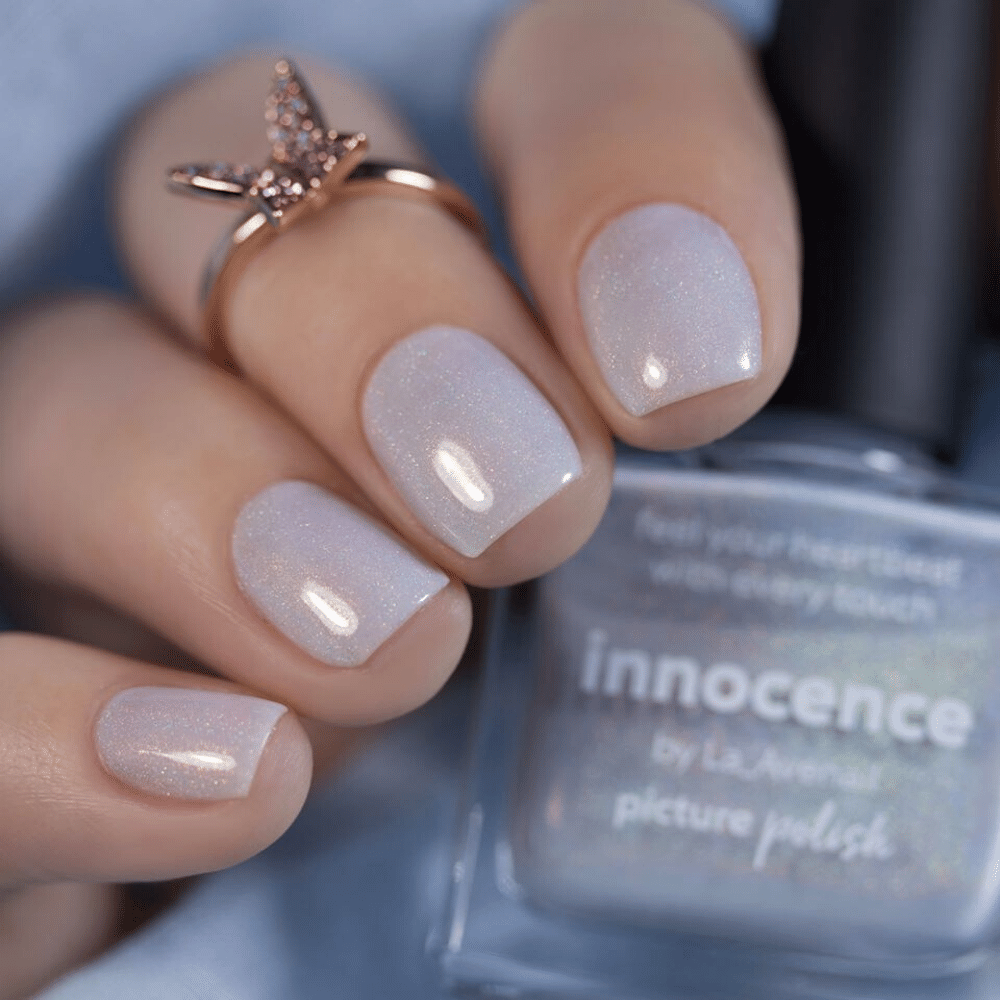 Innocence is described as 'frost' because it fits in between the colours, grey, and white. Depending on the light may appear either way.
Here's another beautiful comparison by Edina @lakkomlakkom just for you…
Plus complexion swatches for mid and dark skin tones:
Make your wedding nails memorable and wear Innocence nail polish, a delicate sheer holographic nail polish. So perfect for your special day.