Bonkers Nail Polish Review by Guest Blogger | Alina's Place
Bonkers is one of the Picture Polish classic shades.
As all Picture Polish shades the polishes are vegan, made in Australia and not animal tested.
The shade on the website is described as a berry cream color. To me it also has a hint of purple in it.
The Application
The application of Bonkers surprised me. The polish is really creamy and opaque in one coat. To give the color more depth I applied a second one.
The flexible standard Picture Polish brush works nicely with this formulation. It allows perfect application. It is effortless to manipulate the polish close to the cuticle without causing a mess.
To be very thorough I still caused a little bit of an "oopsie" and attempted a clean up. Again, that was unproblematic. The color didn't stain my skin at all and no bleeding. I had no troubles to create a sharp edge.
Drying Process
Only two words: QUICK and very SHINY, even without topcoat. I love a flawless cream polish, lovely. On my photo's you can see 2 coats, no topcoat.
Alina's beautiful swatches of Bonkers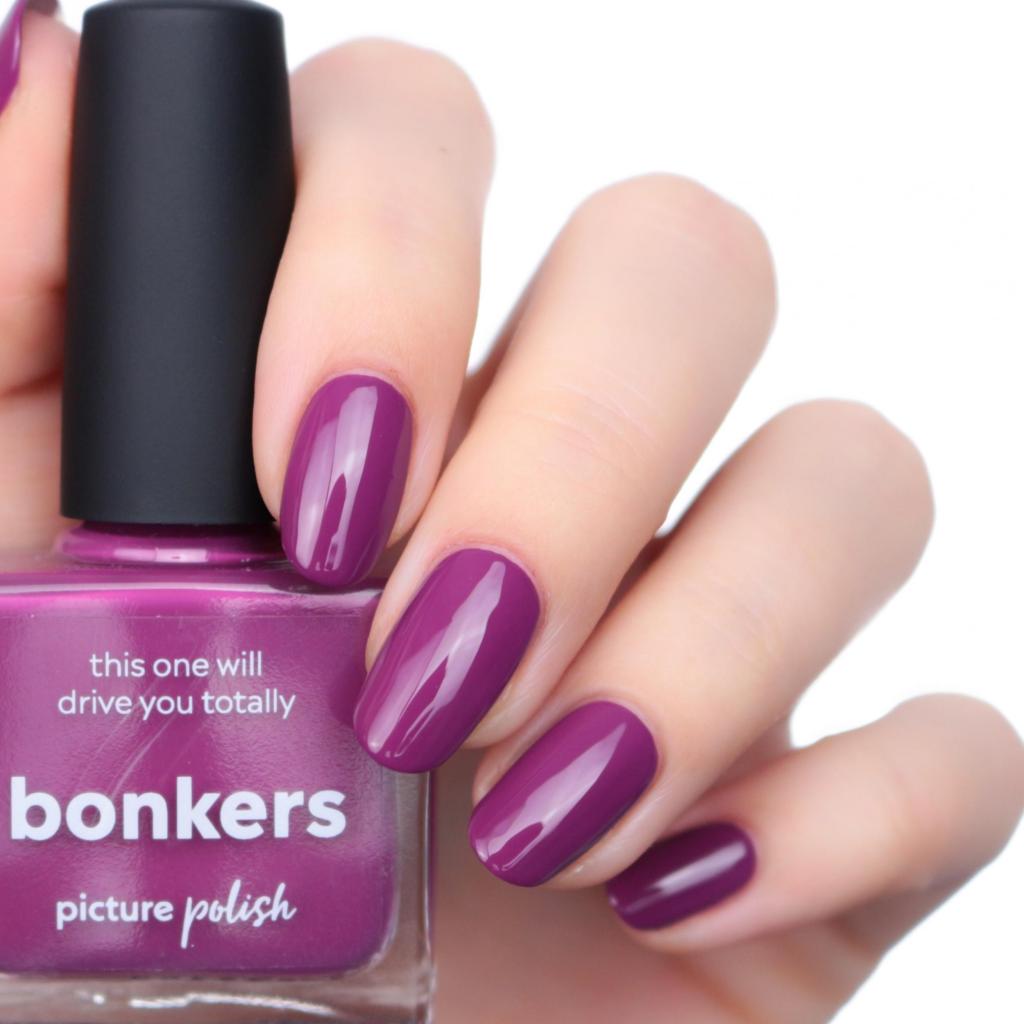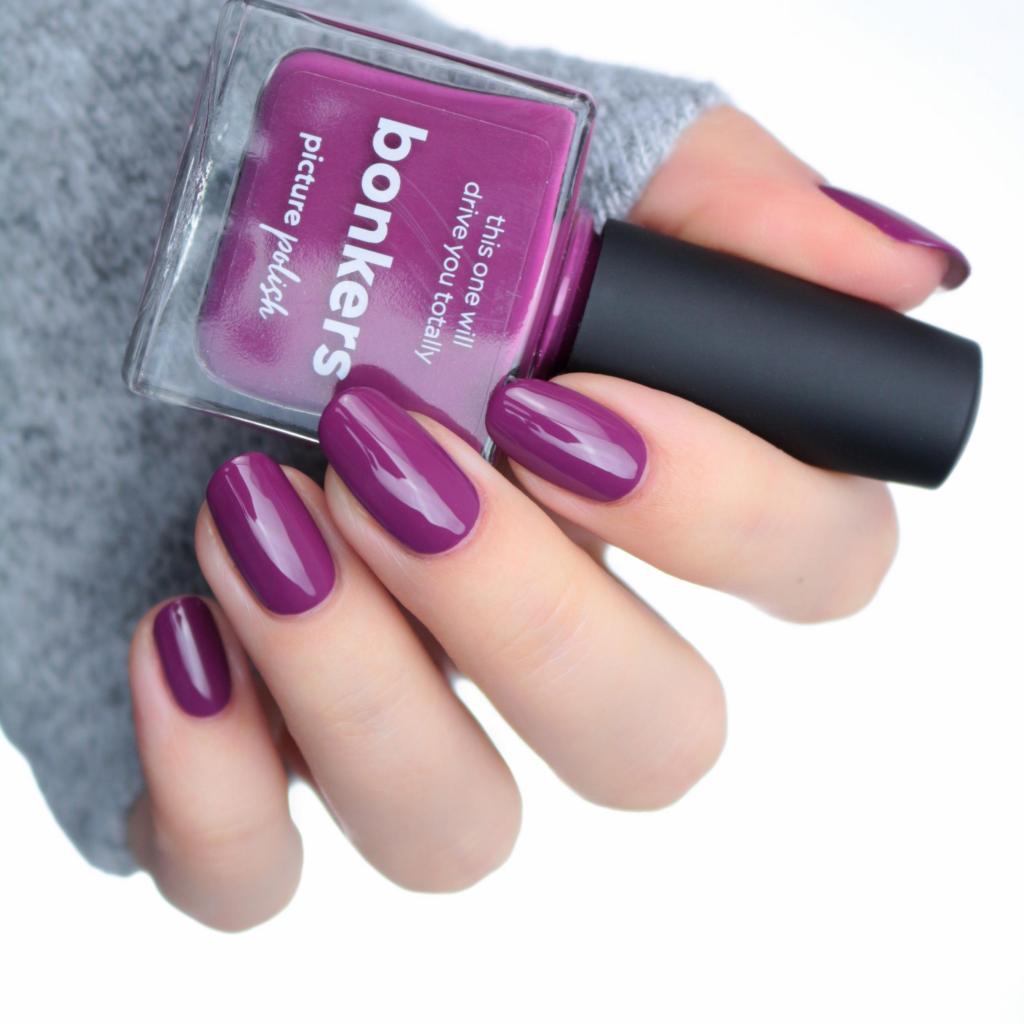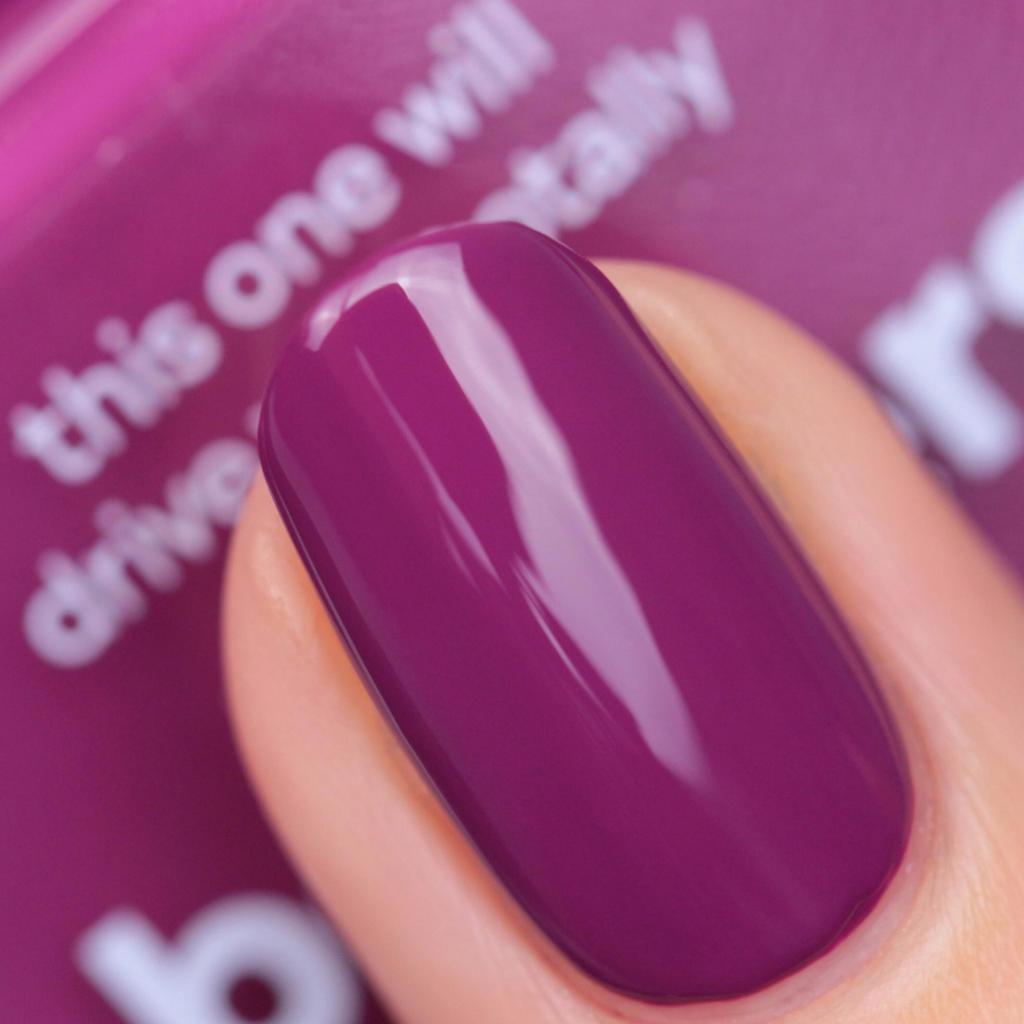 Love this color?  Shop nails now.
A little more about your Picture Polish Reviewer:
Alina is a Blogger from Germany. An a genuine lacquer-o-holic. By night (cause she has a day job) I am a nail art ninja. I love it, as it allows me to be creative, crazy and outgoing. Alina's signature nail art styles are negative space designs with some sort of reverse stamping. It's like a colouring book.
Check out Alina's blog  Alina's Place for all her reviews.
Thanks for sharing your thoughts Alina.  The Girls xox