Christine Nail Polish Review by Guest Blogger | Alina's Place
Christine was created in collaboration with @getupft in 2018. She was inspired by her favorite Book. "I love books. So with this book my passion for reading began. An immersion into a dream world where I could turn off from reality."
The polish is a crimson red holographic polish with holographic flakes and hex glitter. To be honest, I don't really see the holo of the flakes, but never the less they give the polish an awesome depth and complexity that I really appreciate.
As all Picture Polish shades the polishes are vegan, made in Australia and not animal tested.
Application
Personally, I don't know how to apply jelly polishes, so Christine Nail Polish was a huge surprise for me. Despite my expectations, the application was very easy going and perfect. The polish looks jelly, but applies in a nice and creamy way. It is a little bit thicker than I am used to with other Picture Polish polishes.
Quite surprising was also the coverage. The first coat would have been opaque with a less dominant nail white. The golden glitter particles give the polish a special touch with a lot of depth.
The thicker formula requires some attention during application, simply so that one doesn't flood the cuticle. My application was not perfect, but the clean up was no problem it all. I did not have any problems with bleeding, staining or stubborn glitter.
Drying Process
The polish dried quickly and with a slightly rubbery finish. It was not the glossiest but certainly more glossy than a semi matte finish.
Alina's beautiful swatches of Christine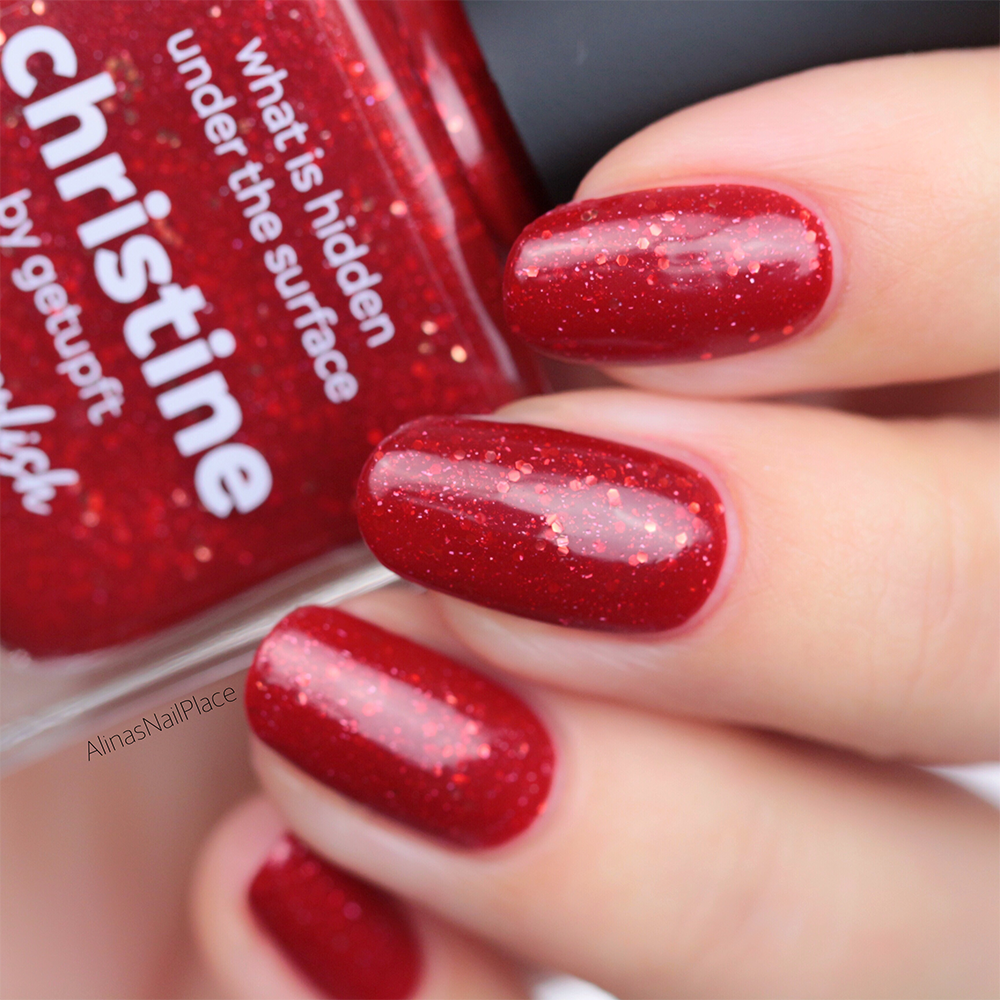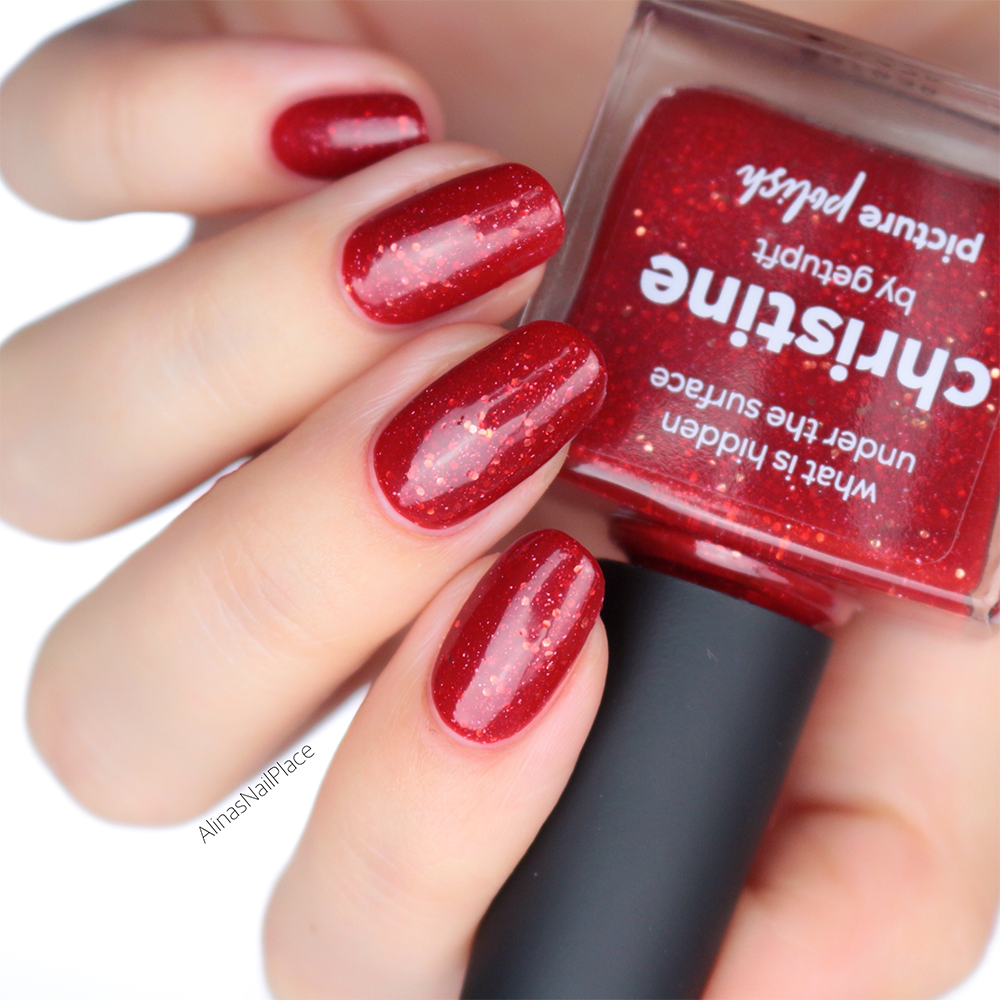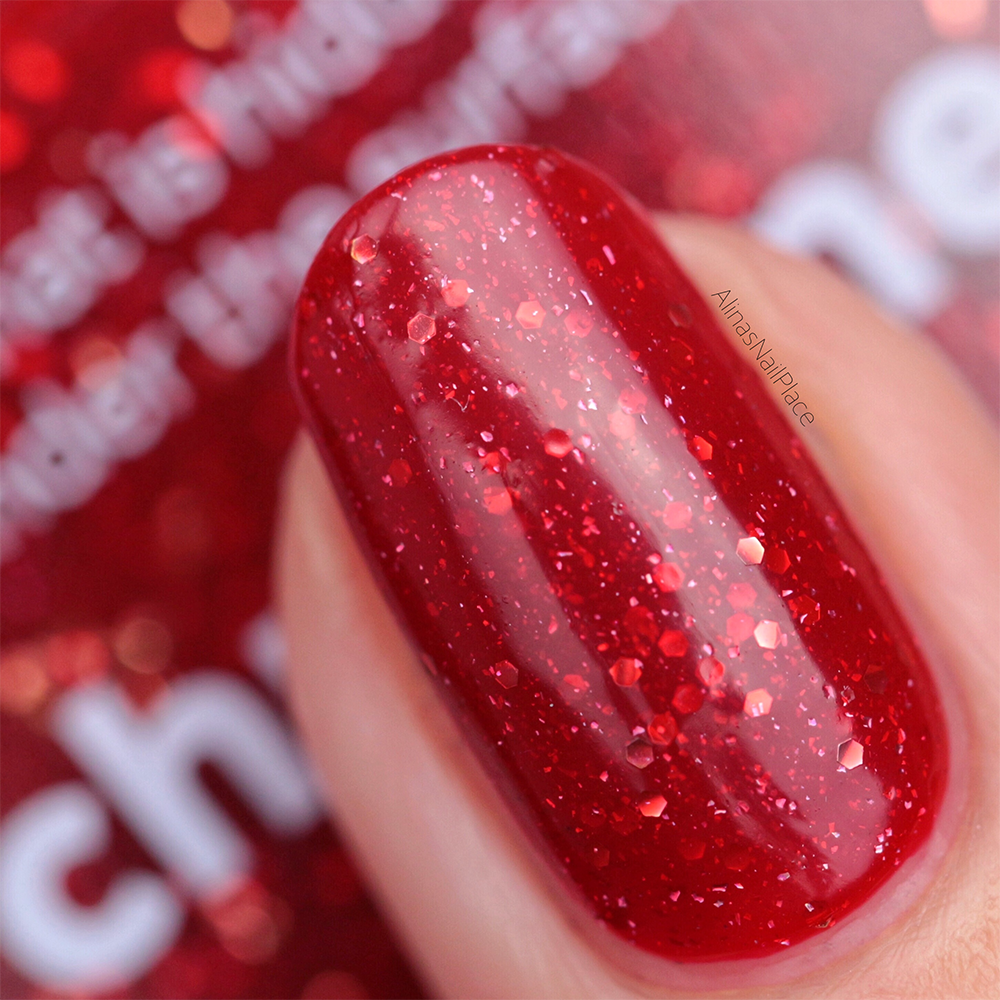 Love this color?  Shop nails now.
A little more about your Picture Polish Reviewer:
Alina is a Blogger from Germany. An a genuine lacquer-o-holic. By night (cause she has a day job) I am a nail art ninja. I love it, as it allows me to be creative, crazy and outgoing. Alina's signature nail art styles are negative space designs with some sort of reverse stamping. It's like a colouring book.
Check out Alina's blog  Alina's Place for all her reviews.
Thanks for sharing your thoughts Alina.  The Girls xox