Kako Nail Polish Review by Guest Blogger | Alina's Place
Kako was created in collaboration with One Hundred Brushes. The color is described as a beautiful chocolate brown holographic nail polish.  She was inspired by the hot chocolate her dad used to make her. "It was always this heartfelt thing he did for our family.  And now whenever I make it for my family, I feel like we're all together, despite the distance."
To me this message really translates into the polish. It's such a delicious (pun intended) chocolate shade!
As all Picture Polish shades the polishes are vegan, made in Australia and not animal tested.
Application
Kako really has one coater potential over a good ridge filling base coat. If it wasn't for an even more saturated and deep look, I wouldn't have applied the second coat. Despite the coverage the glitters still have their moment to shine.
The polish is very creamy and not to runny, which means it is very unproblematic to get neat cuticles.
To be very thorough I still caused a little bit of a mess and attempted a clean-up. I had no problems with it, the glitters were easy to remove, and the color didn't stain my skin at all. Also, I did not experience any bleeding. I had no troubles to create a sharp edge.
Drying Process
The nail polish dries very quickly and slightly less glossy than the cream polishes. It's a very (very!) slightly structured finish.  The holographic glitters are subtle, but still visible and gives a great depth.
On my photo's you can see two coats, no topcoat.

Alina's beautiful swatches of Kako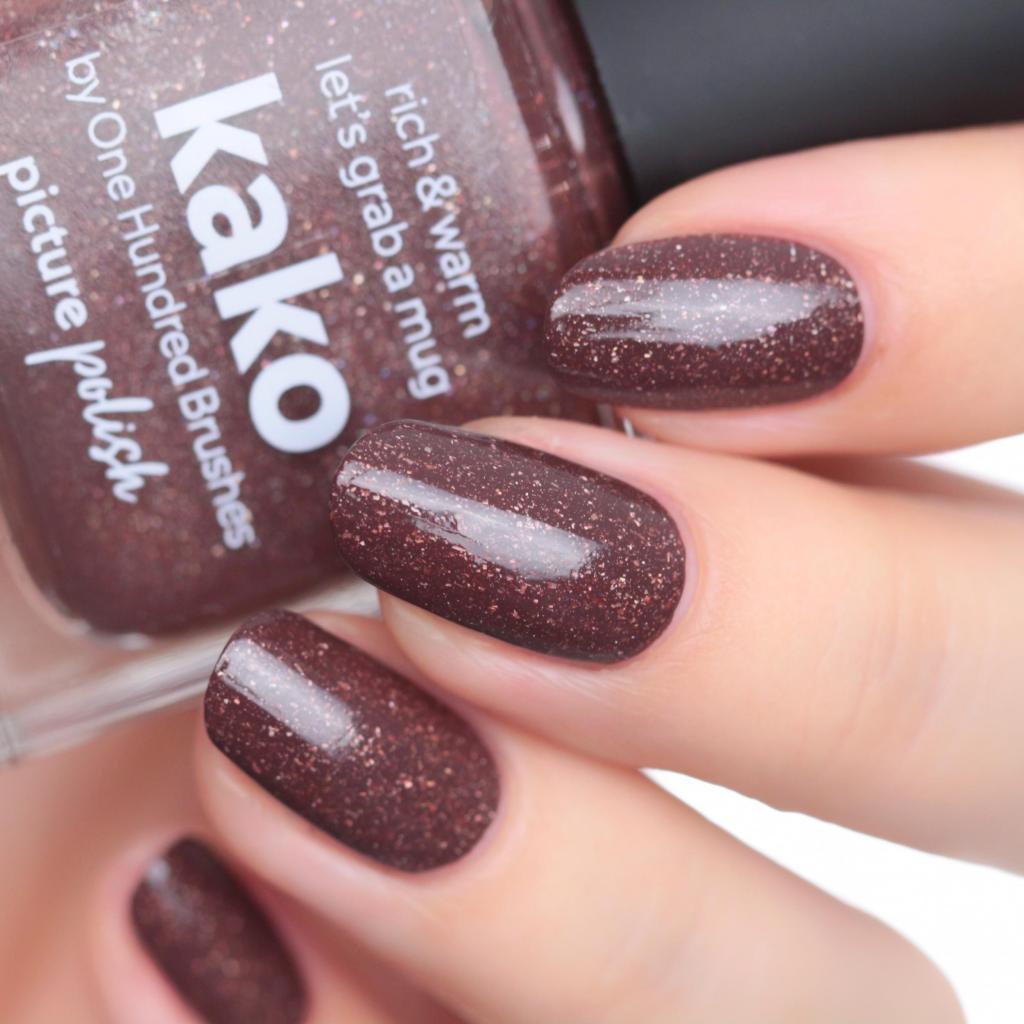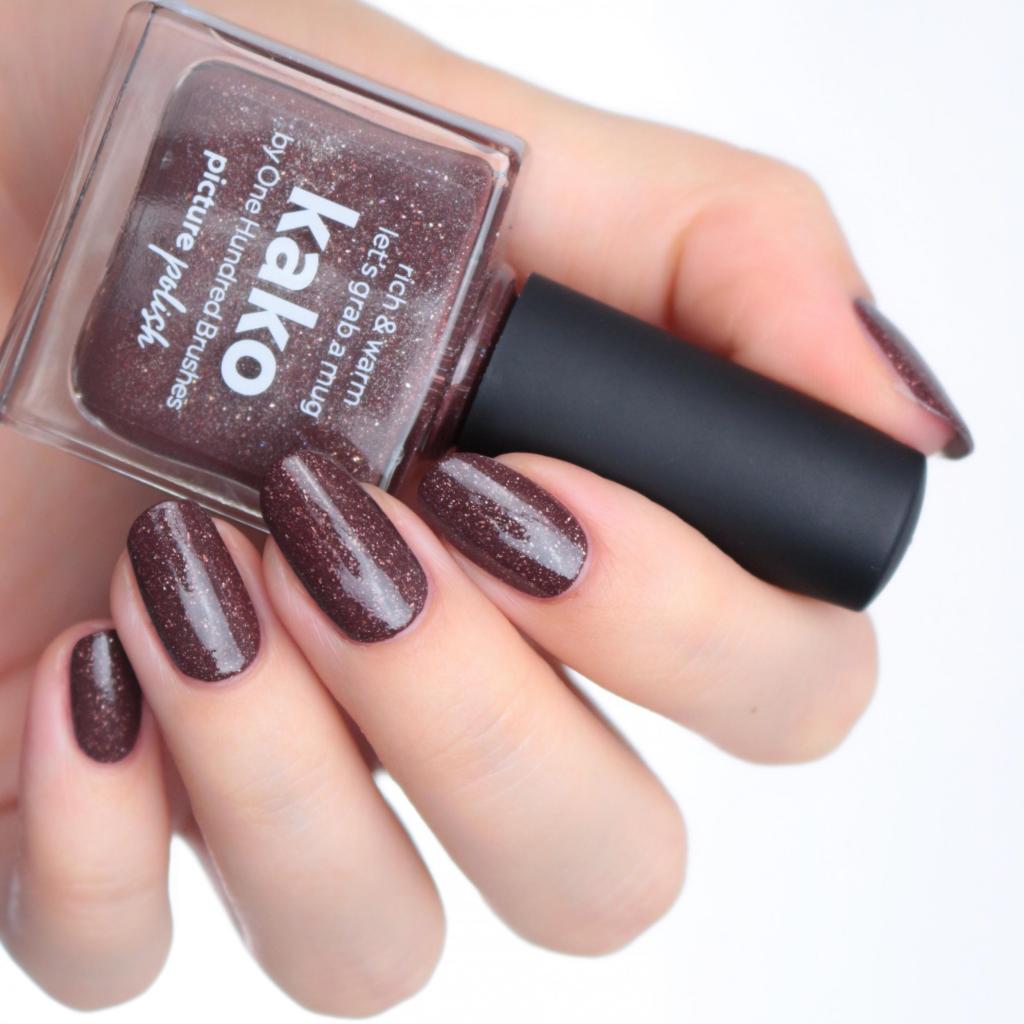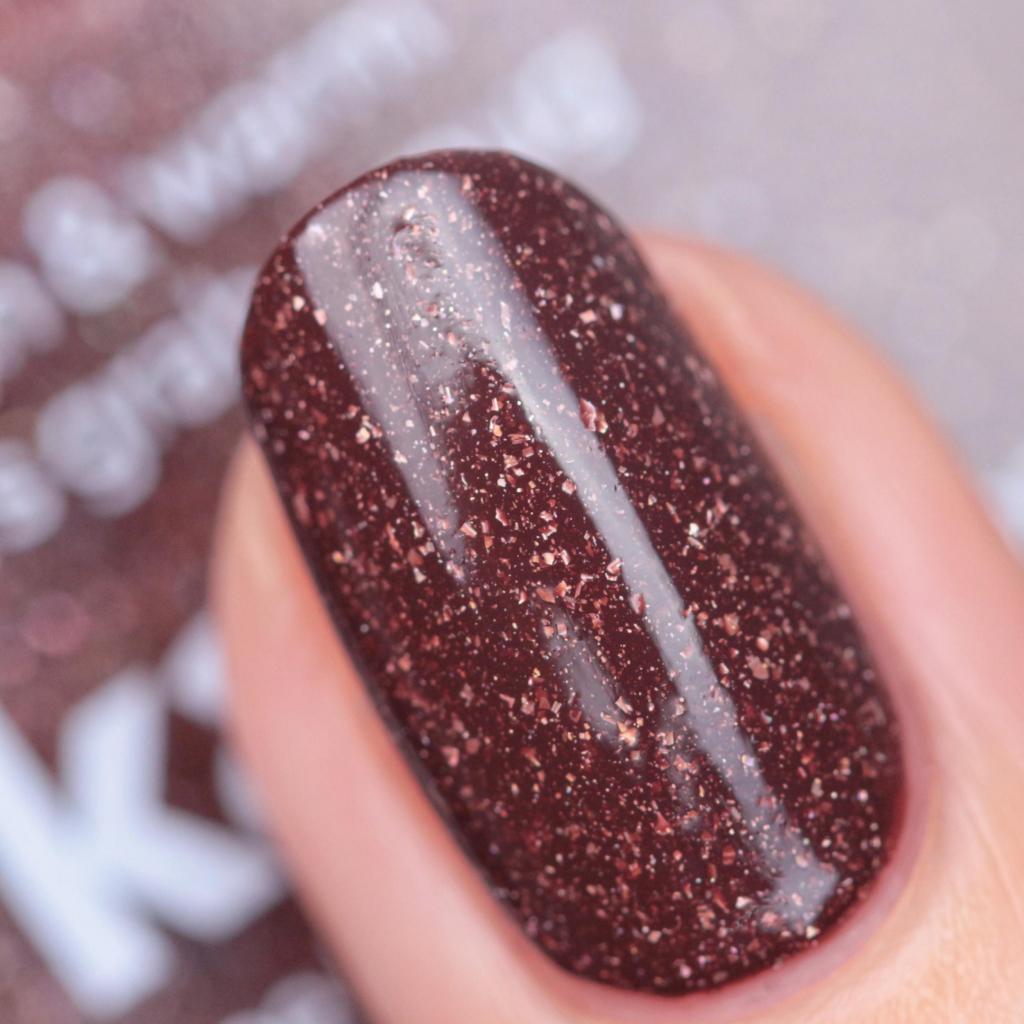 Love this color?  Shop nails now.
A little more about your Picture Polish Reviewer:
Alina is a Blogger from Germany. An a genuine lacquer-o-holic. By night (cause she has a day job) I am a nail art ninja. I love it, as it allows me to be creative, crazy and outgoing. Alina's signature nail art styles are negative space designs with some sort of reverse stamping. It's like a colouring book.
Check out Alina's blog  Alina's Place for all her reviews.
Thanks for sharing your thoughts Alina.  The Girls xox