Sage Nail Polish Review by Guest Blogger | Mad Moon's Blog
Hello everyone!  Today I'm going to show you one really beautiful polish, Picture Polish Sage which was made in collaboration with Lakodom store.
LakoDom is an iconic place for a lot of nail polish lovers. The store's owner Polina and her team created a really beautiful and cozy place, where you feel yourself like at home. Every LakoDom collaboration is really beautiful and has it's own interesting background.
Sage really stole my heart from the very first moment it's a dusty mint pastel holo with gentle soft holographic shine.
The texture is a little sheer, so for best opacity I used three thin coats. The drying speed is okay. not very fast, not very slow but good enough for comfort applying.
I think this shade is a great base color for nail art however for me I love it solo.
Sage is really gentle and very delicate shade. It's like a light sea breeze filled with light aromas of herbs in summer. This polish is exactly the same as I imagined after I saw the first promo photos.
I am so happy to have it in my collection.
Irina's beautiful swatches of London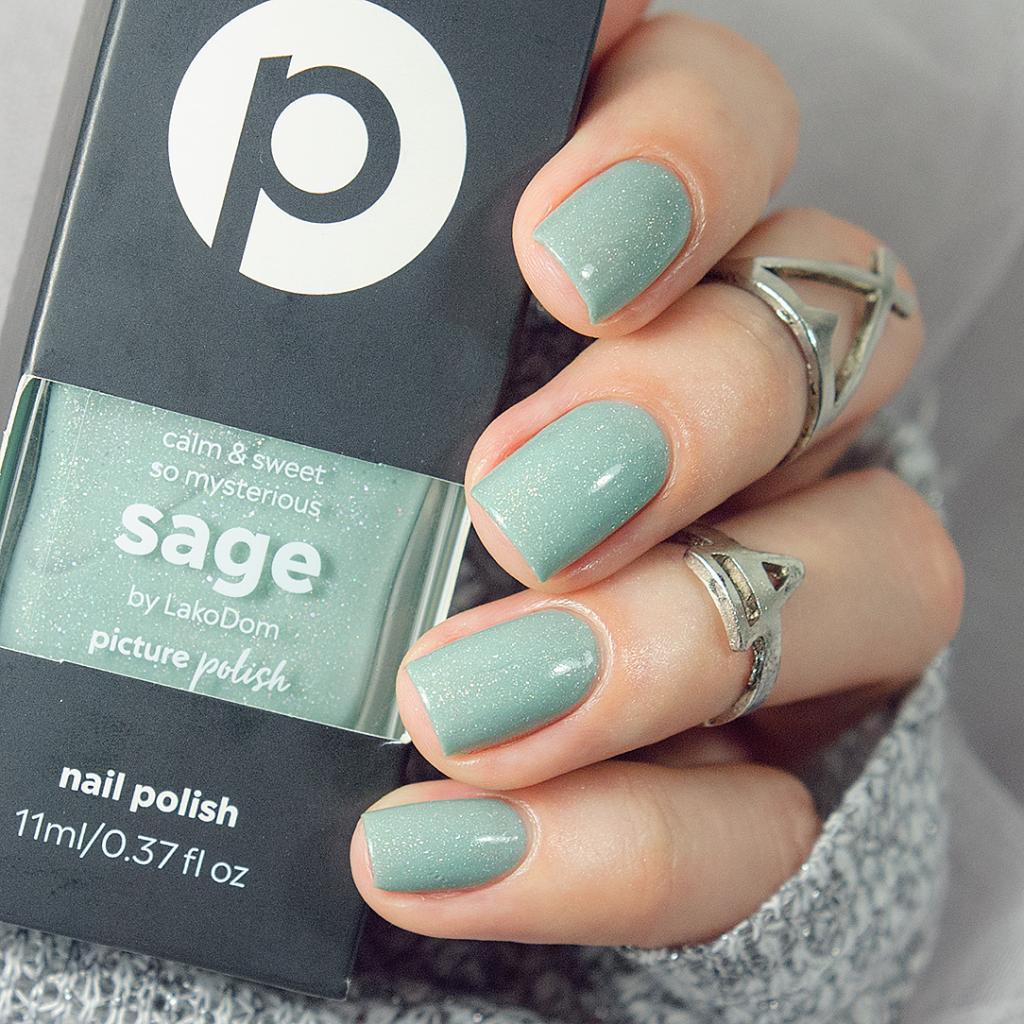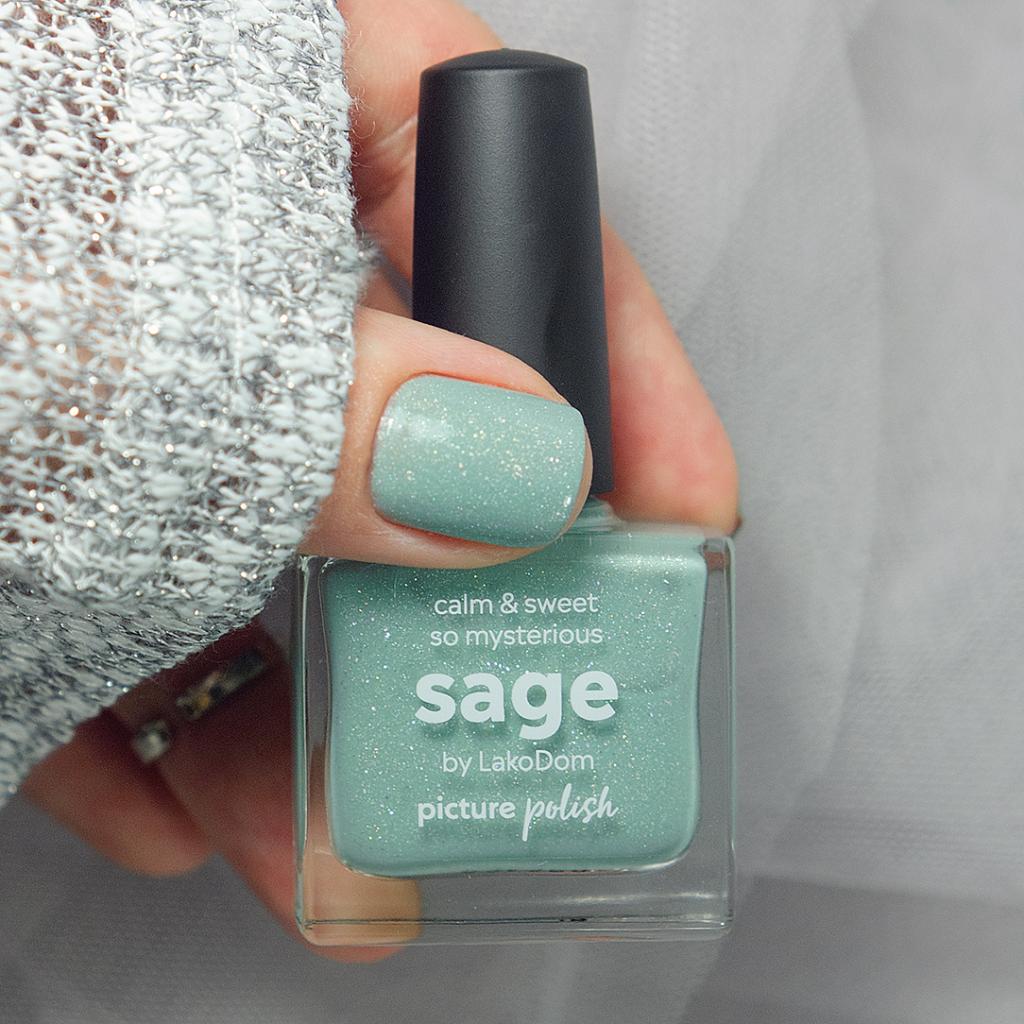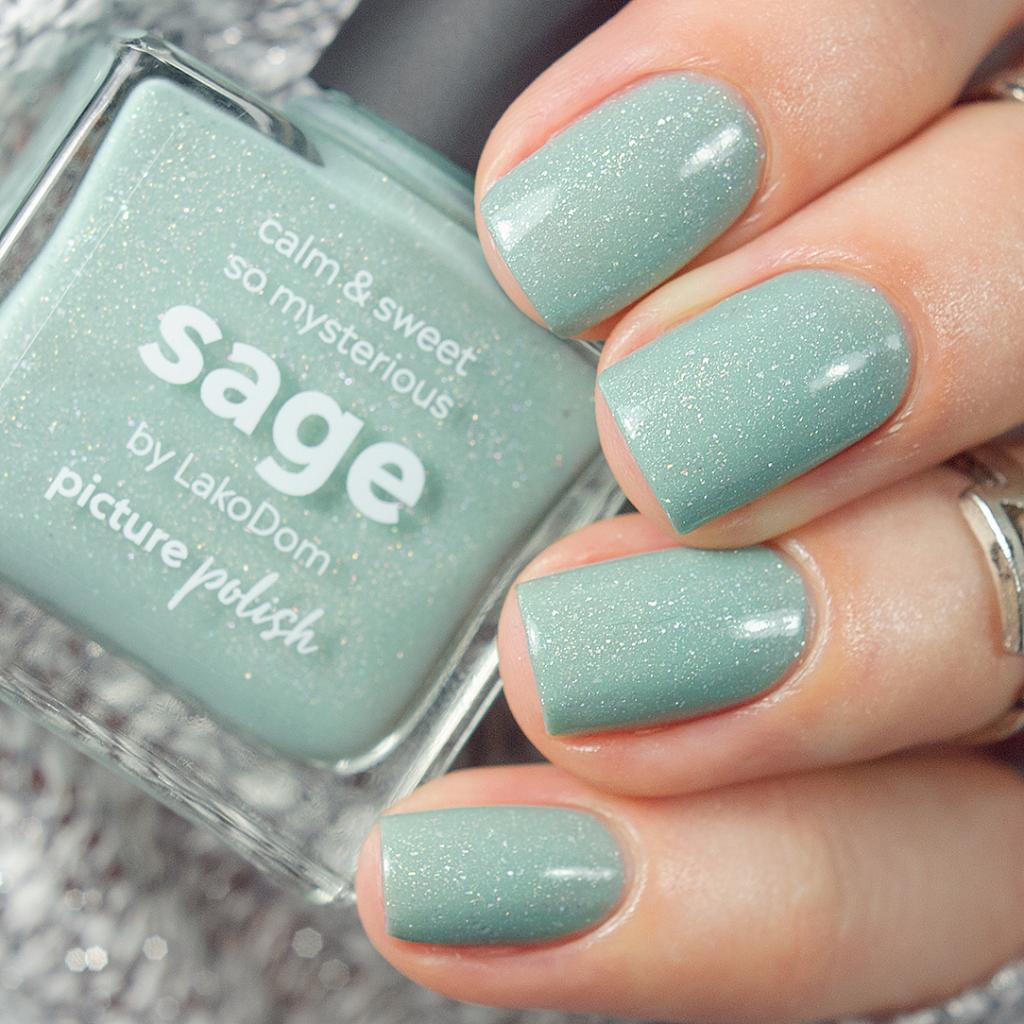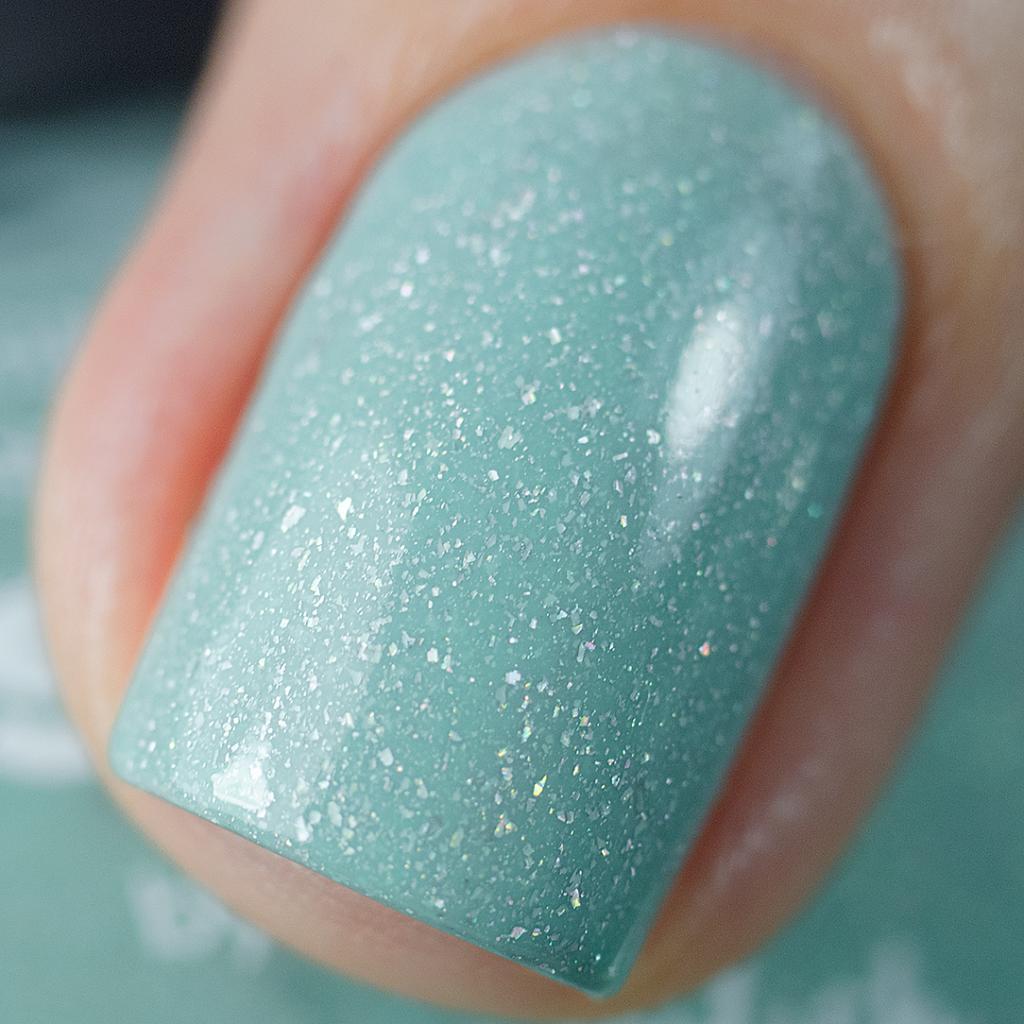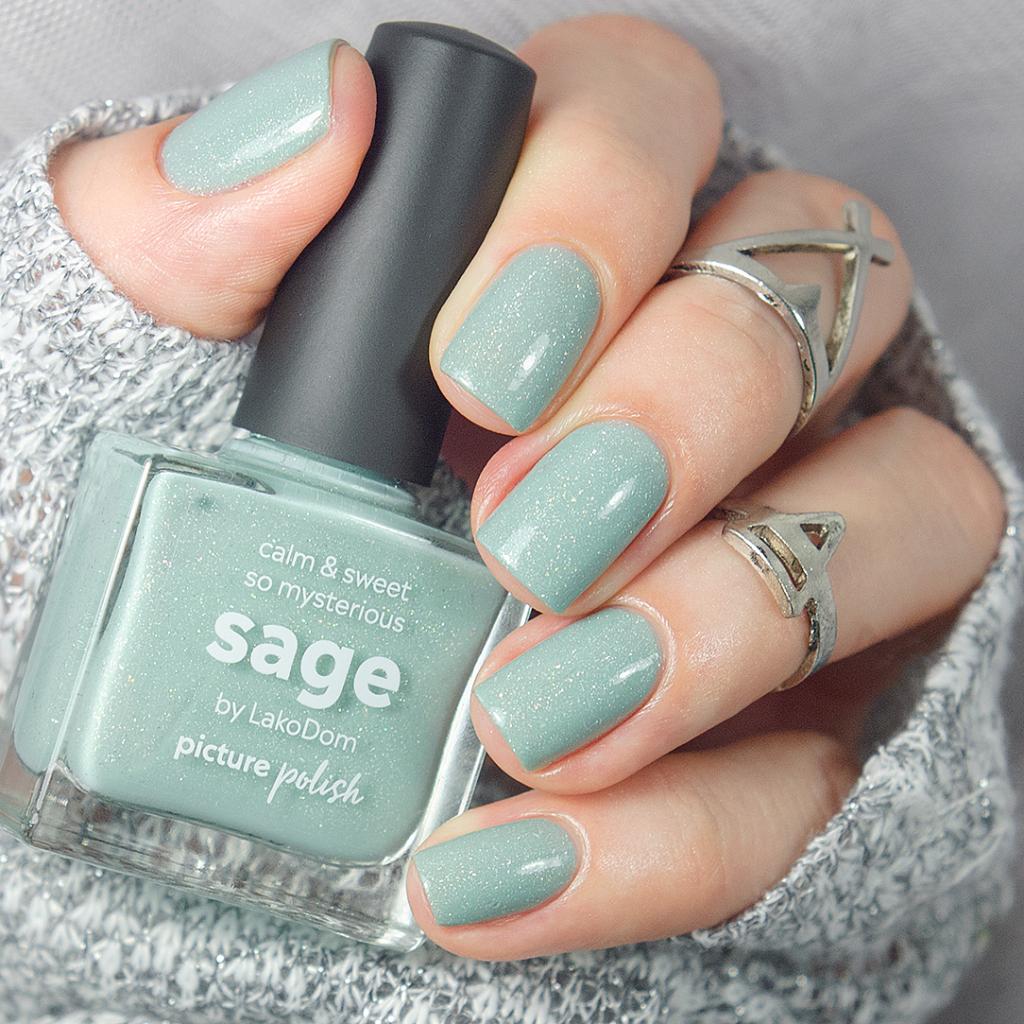 Love this color?  Shop nails now.
A little more about your Picture Polish Reviewer:
Irina is a Blogger from Ukraine. She is addicted to nail polish, eye shadow and lipstick. Painting nails is her hobby and she loves photography.
Check out Irina's blog  Mad Moon's Blog for all her reviews.
Thanks for sharing your thoughts Irina.  The Girls xox