Camo Nail Polish Review by Guest Blogger | Colourful Nail Arts
"Camo is a khaki green creme nail color and will dry smooth on nails"
It's my first creme nail polish from Picture Polish. That's why I was very excited to see how the varnish does on my nails and, most importantly, how good the opacity is. Picture Polish has a nice selection of creme shades. Although I chose Camo nail polish as I like to wear a kind of color on my nails.  Fun Fact: Camo fits perfectly to my shoe collection, because I prefer khaki green sneakers.
Facts About Swatching
The primer is left to everyone themselves, but with creme nail polish I always take a good primer. Good creme nail polishes have a high pigmentation, which can sometimes lead to discoloration.
Personally, I always find the application of creme nail polishes a bit difficult. Some nail polishes are too thick and can't be painted evenly. I also often have problems with blisters. That's why the hope for Picture Polish was very high!
The consistency of Camo is very creamy and the opacity is excellent. In 2 layers – partly 1 layer – you get an even result. So you get what you expect, one of the consistency of perfect creme nail polish. The application was still a bit complicated, as I didn't manage to apply thin layers.
So I sometimes used 2 thick layers and I was able to detect a slight blower formation. However, I am very happy with the finish. Camo has an incredibly beautiful sheen, entirely without top coat. I haven't experienced such a shine before with creme polish.
However, the drying time was good in these circumstances. I couldn't detect any longer and difficult drying.
The Removal
Even with this nail polish, I had no difficulty removing it. Despite the high opacity, the nail polish went off the nail without any problems.
My thumb goes up for the cream nail polishes from Picture Polish. The problems of applying, I take on myself. The opacity and the shine speaks for themselves.

Jessi's gorgeous swatches of Camo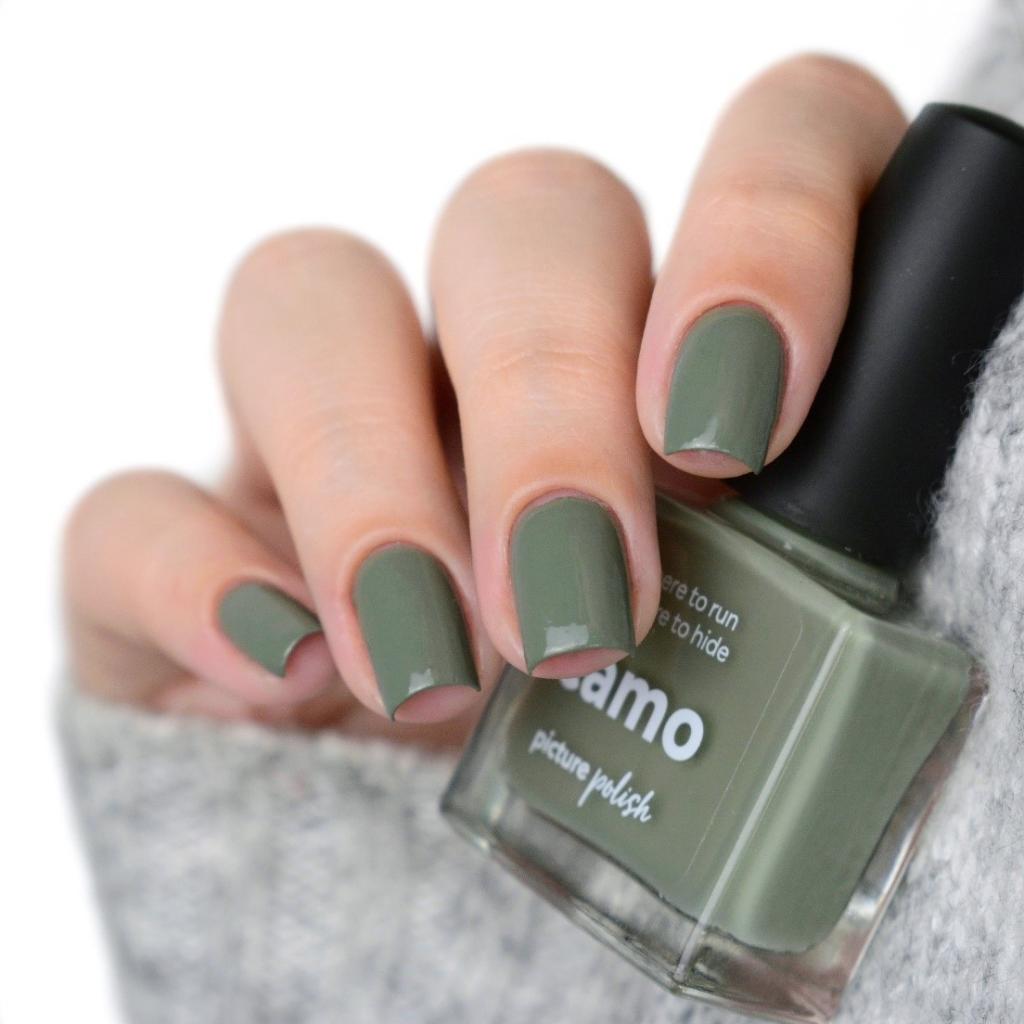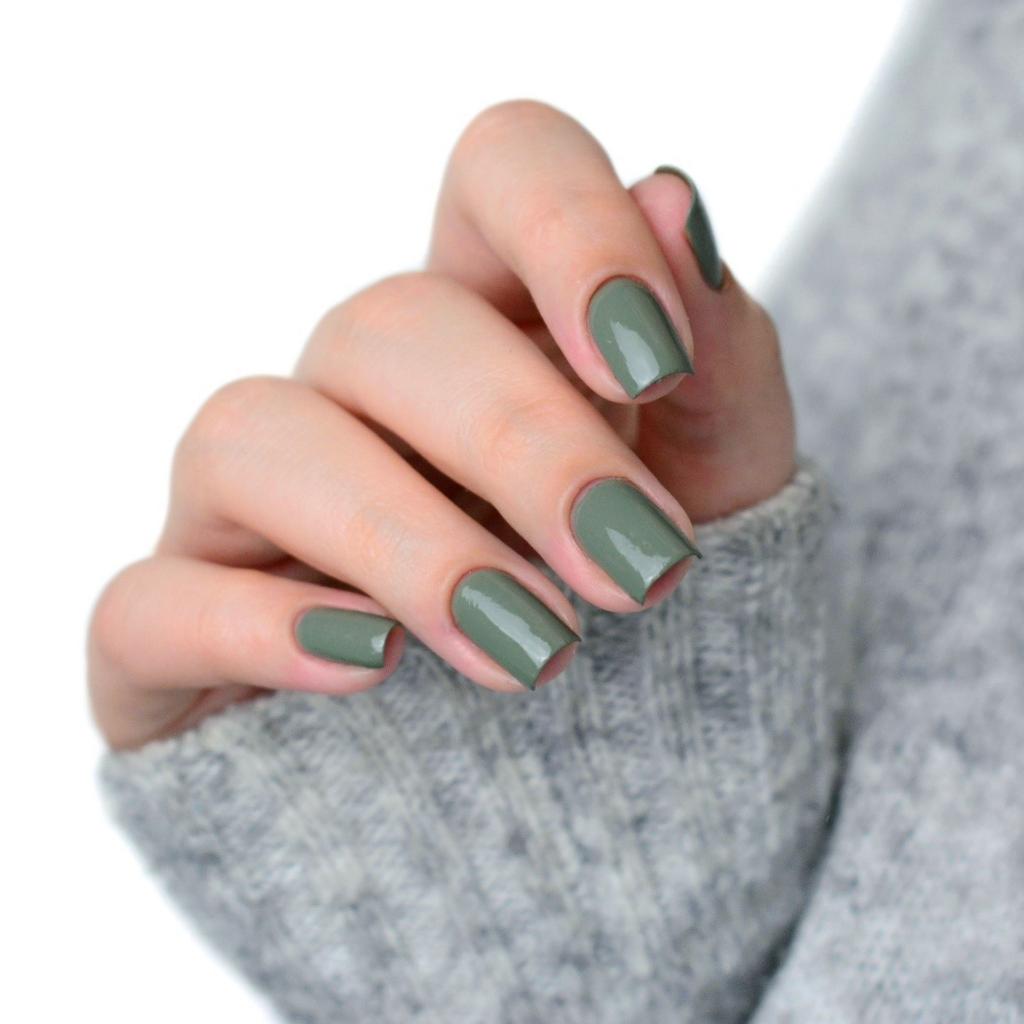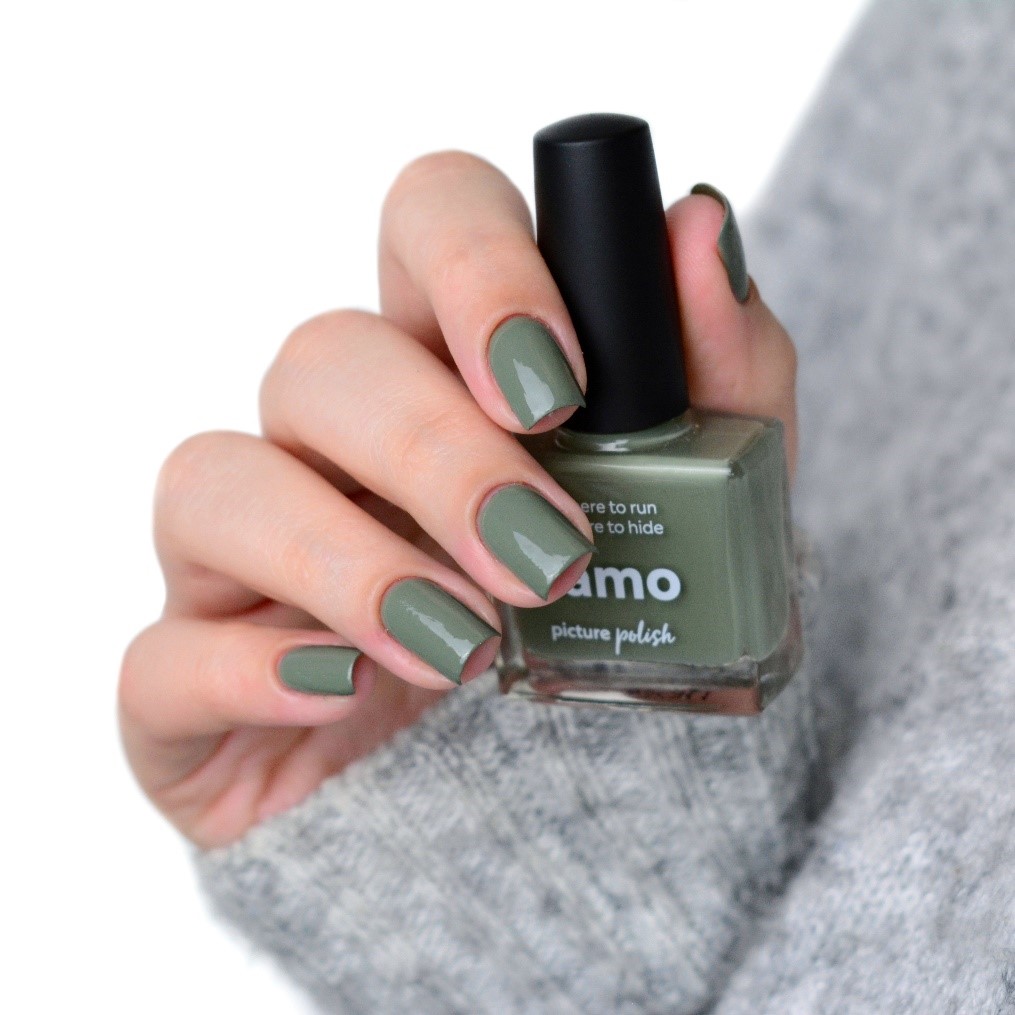 Love this color?  Shop nails now.
A little more about your Picture Polish Reviewer:
Jessi is a Blogger from Germany.
Check out Jessi's blog  Colourful Nail Arts  for all her reviews.  Jessi has a passion for nail polish and nail art. She loves painting her nails because it's a flexible, creative and a relaxing hobby. Jessi's signature nail art style is spontaneity and not perfection.
Thanks for sharing your thoughts Jessi.  The Girls xox