Dreams Nail Polish Review | Launch Week | November 2019
Another launch week is upon us woohoo!!!  You can follow all the fun via our Instagram page.
First colour to be revealed was a beautiful navy blue linear holographic nail polish named 'dreams' so here's the story…
Dreams was created with Yulia @yyulia_m from Ukraine. Yulia was inspired by the mystery of and dream of creating this polish. We can fly when we sleep or even be a superhero. So everything is possible in our dreams.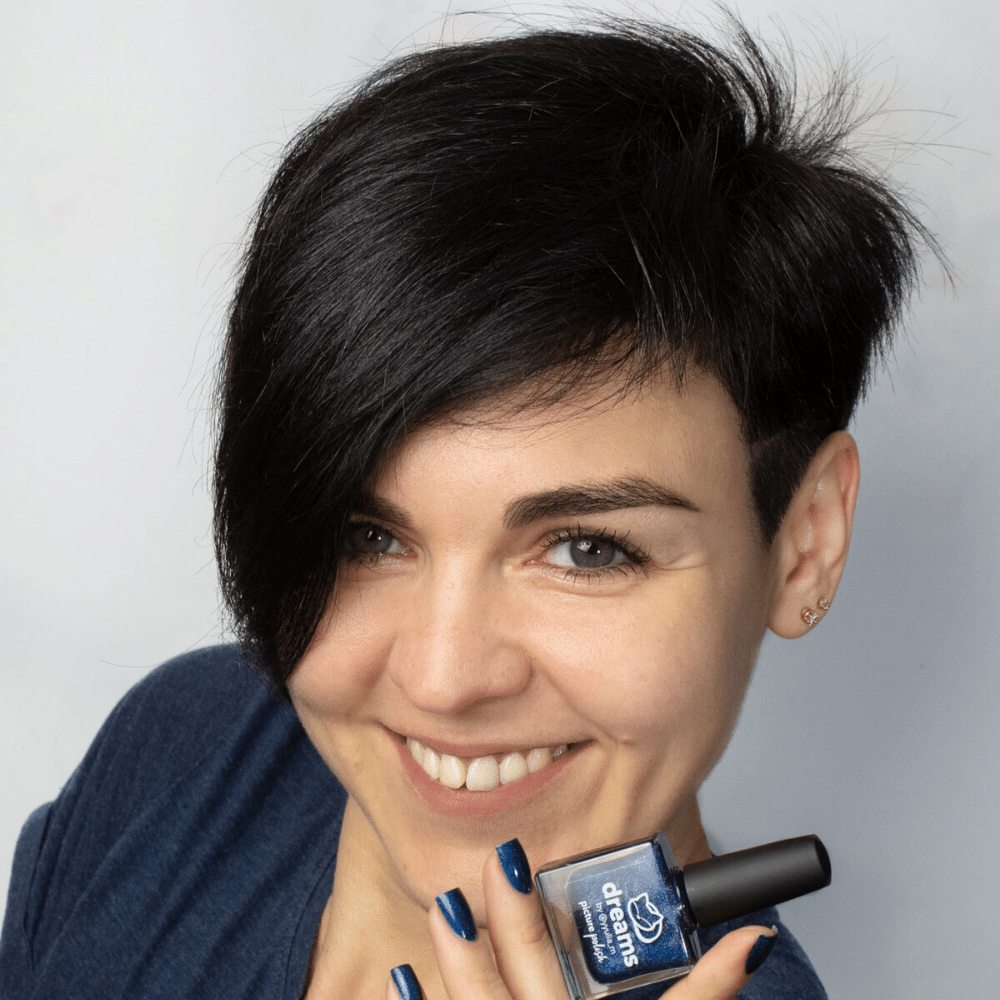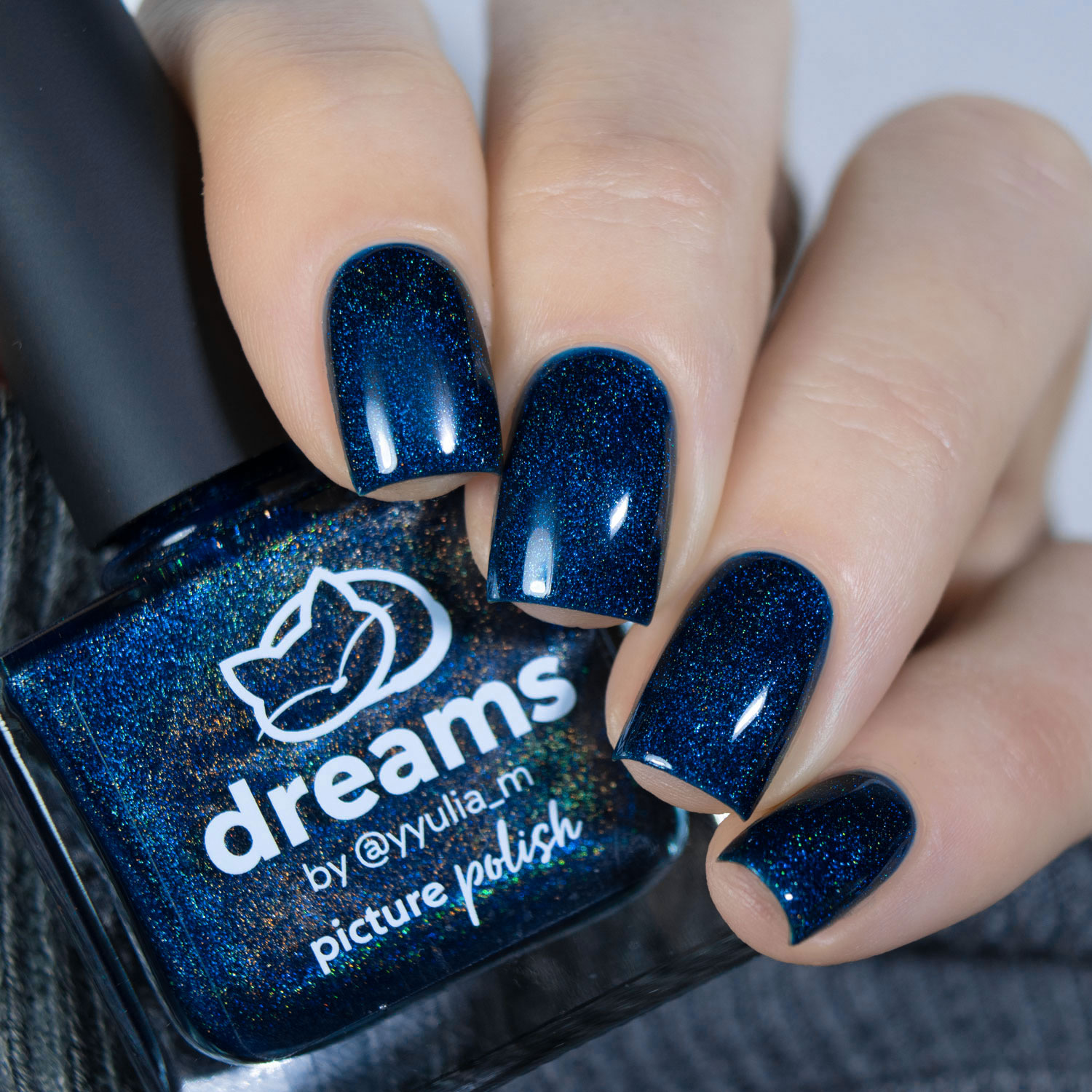 Here's another beautiful comparison by Edina @lakkomlakkom just for you…
For your viewing pleasure here's some more swatches and thoughts about Dreams…
A beautiful, rich navy blue that's twinkling with holo throughout – as if you were looking up at a midnight starry sky. A gorgeous, elegant shade… Bee @icecreamglossy_alltheglossy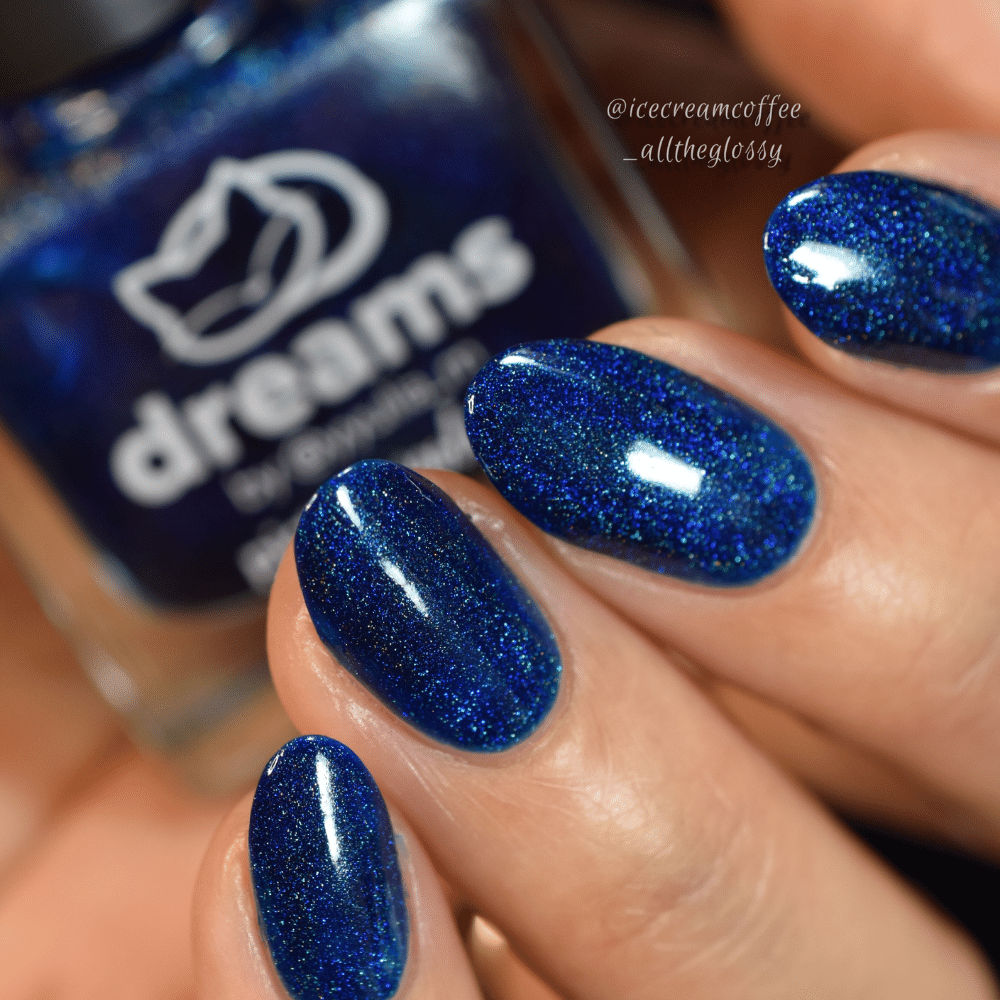 This sparkling deep blue holographic polish is associated with something as magical and unexplored as our dreams.
It also reminds me of upcoming winter nights when snow twinkles under the moon light and the spirit of Christmas magic is in the air… Katya @serpentine13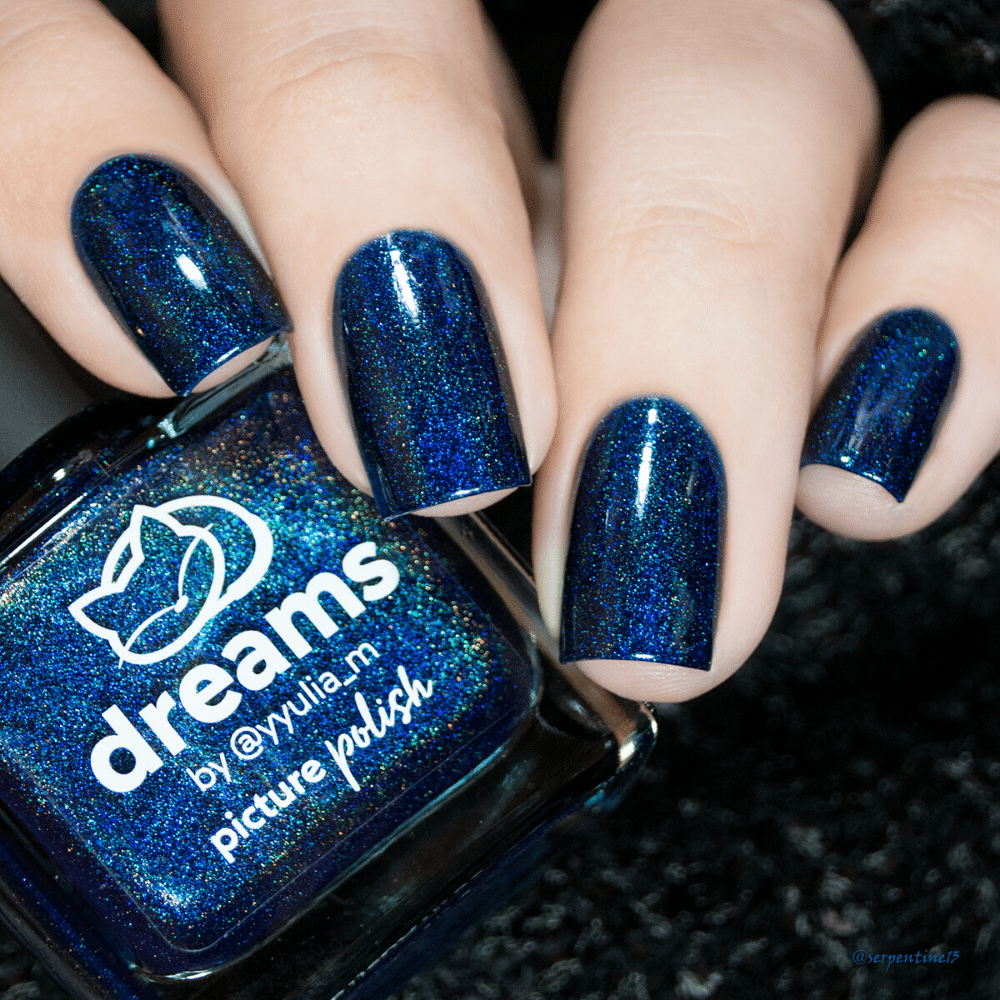 I am already a blue polish lover, but it's shades like this that I obsess over. It's so glossy and rich! I think it's perfectly named as it reminds me of a starry night sky… Trish @thepolishedmage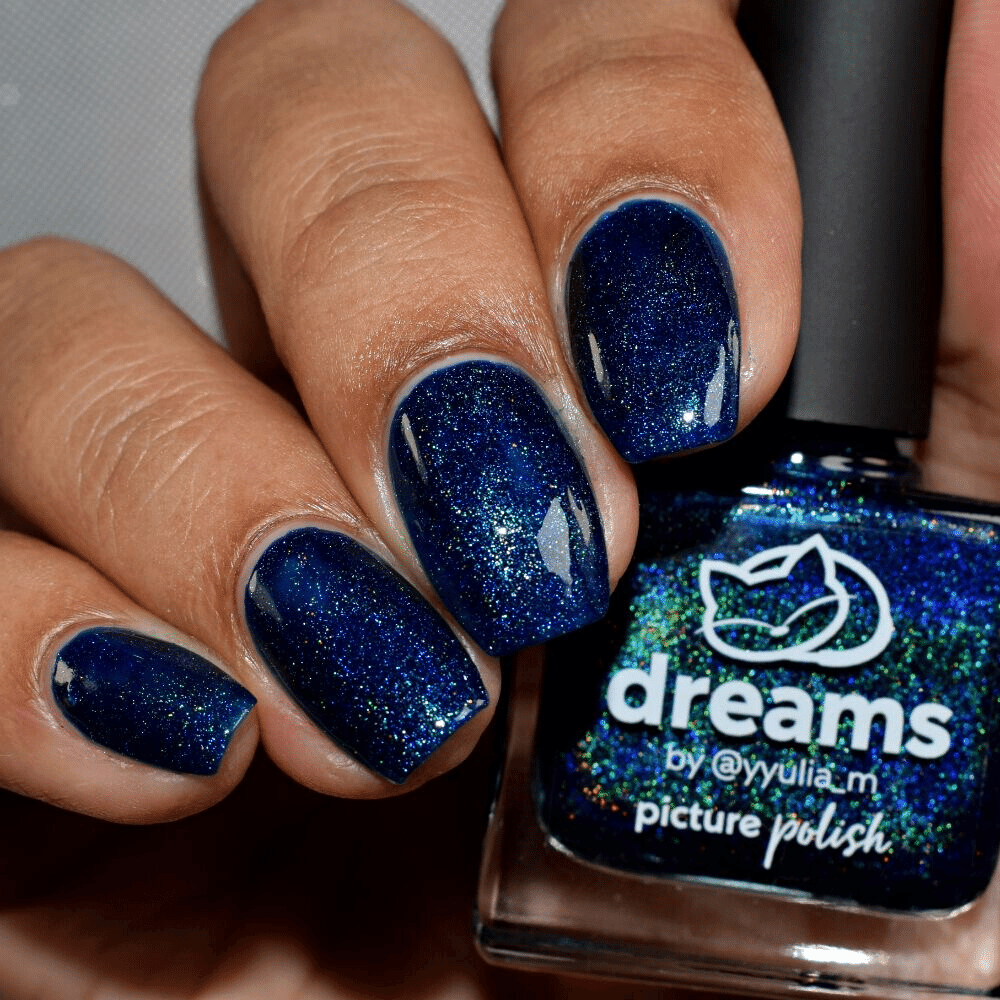 Looks so much like the enchanted night sky. The holo glitters are twinkling even in the shade, they will shine so brightly under the sun. I'm in love with the way it sparkles… Jemima @jemima.nails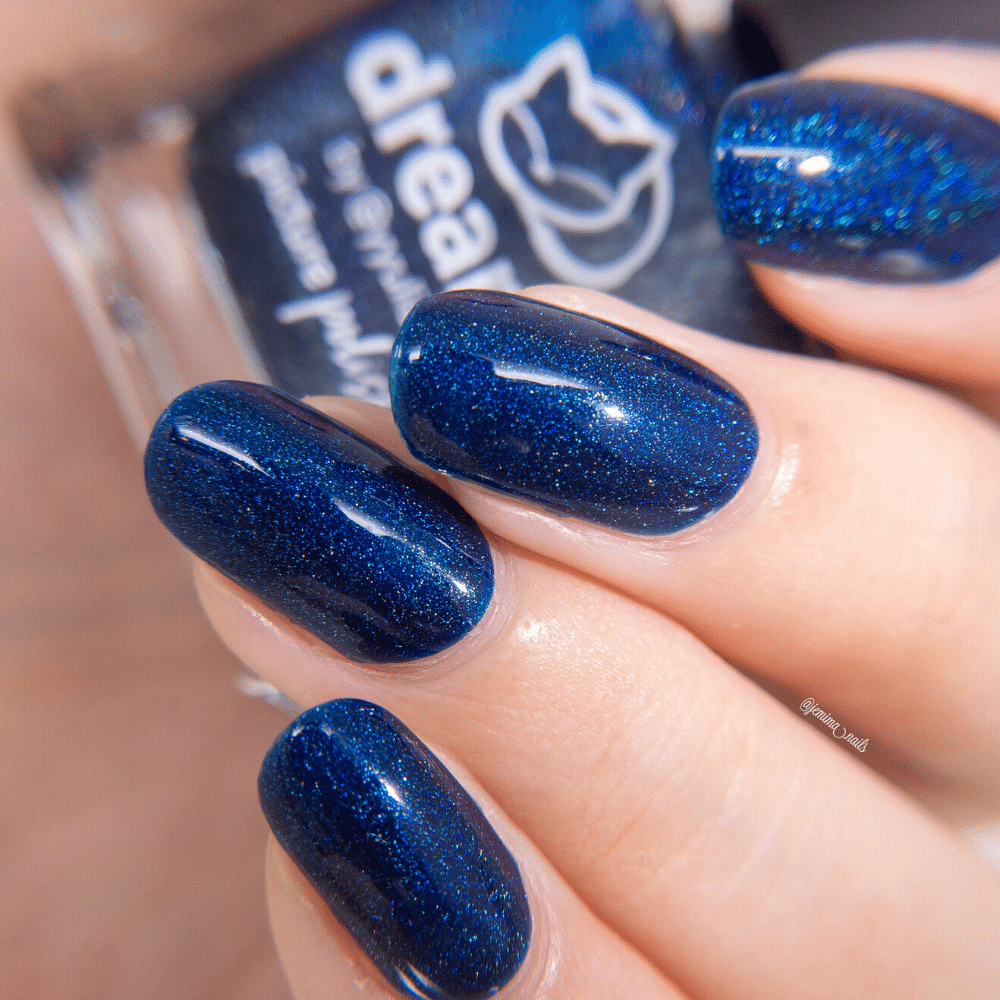 Simply phenomenal. No other words can describe how beautiful this polish is… Aanchal @aanchysnails