Winter Nail Polish Review by Guest Blogger | Redhead Nails
This one I could wear all year long!
Winter nail polish is medium grey beauty packed with holo flakes. Formula is typical for Picture Polish – awesome! Two flawless coats and smooth finish make it so nice to work with.
This charcoal grey is very elegant and also distracting because of the sparkling holographic finish.
Removing was easy-peasy.
Magda's beautiful swatches of Winter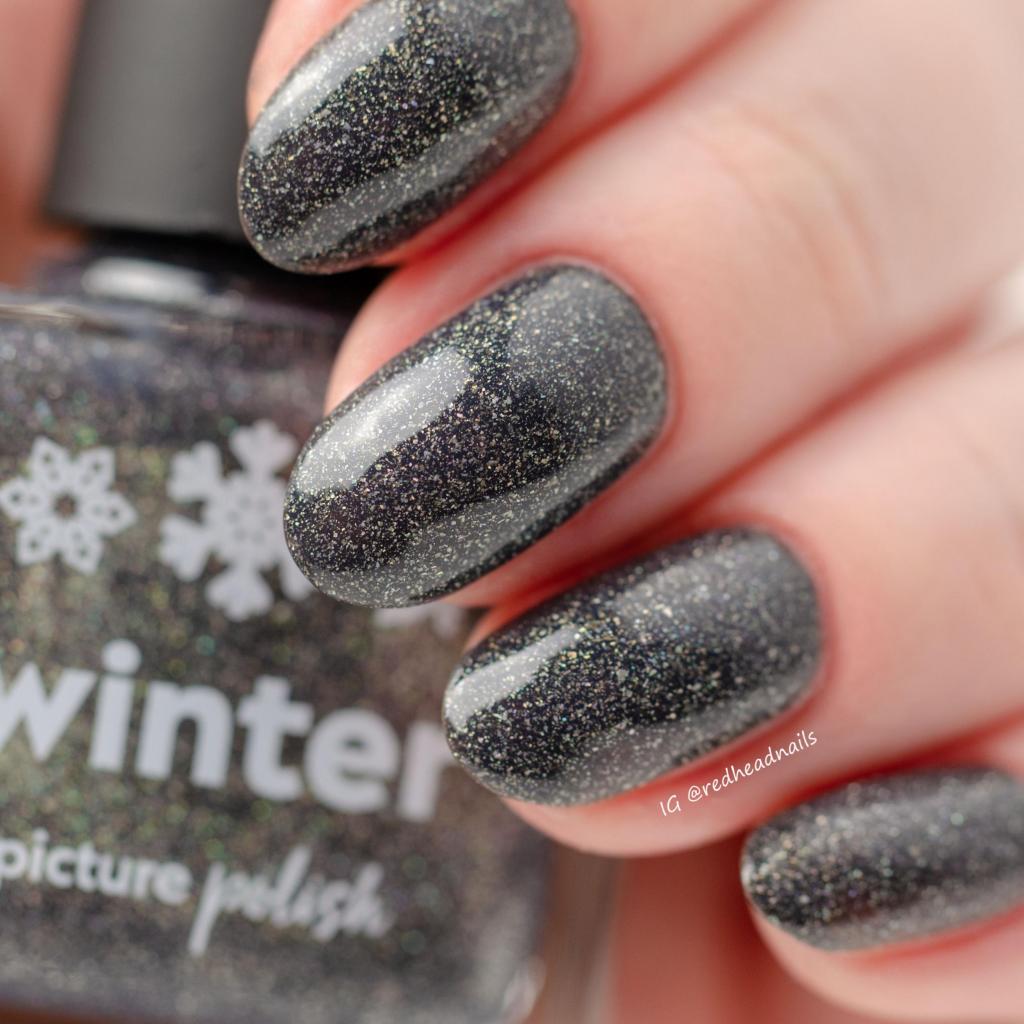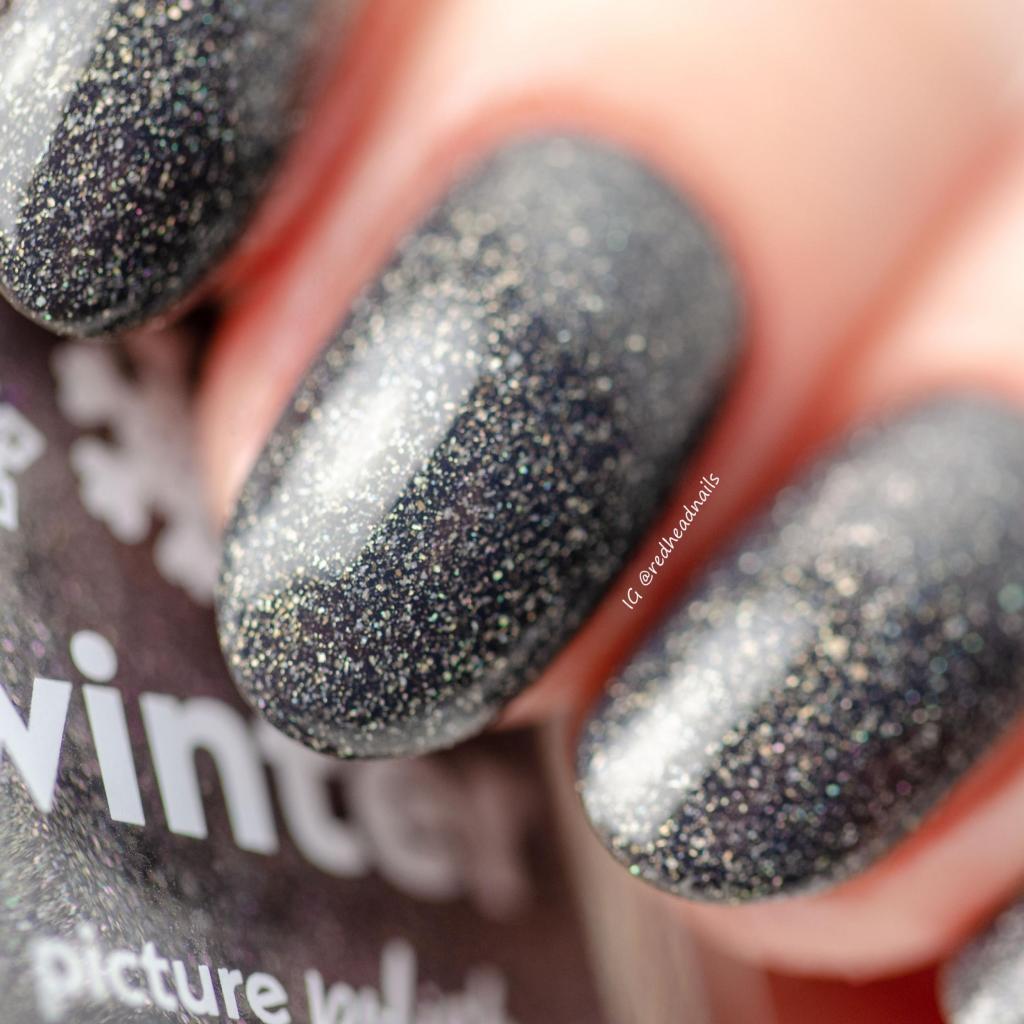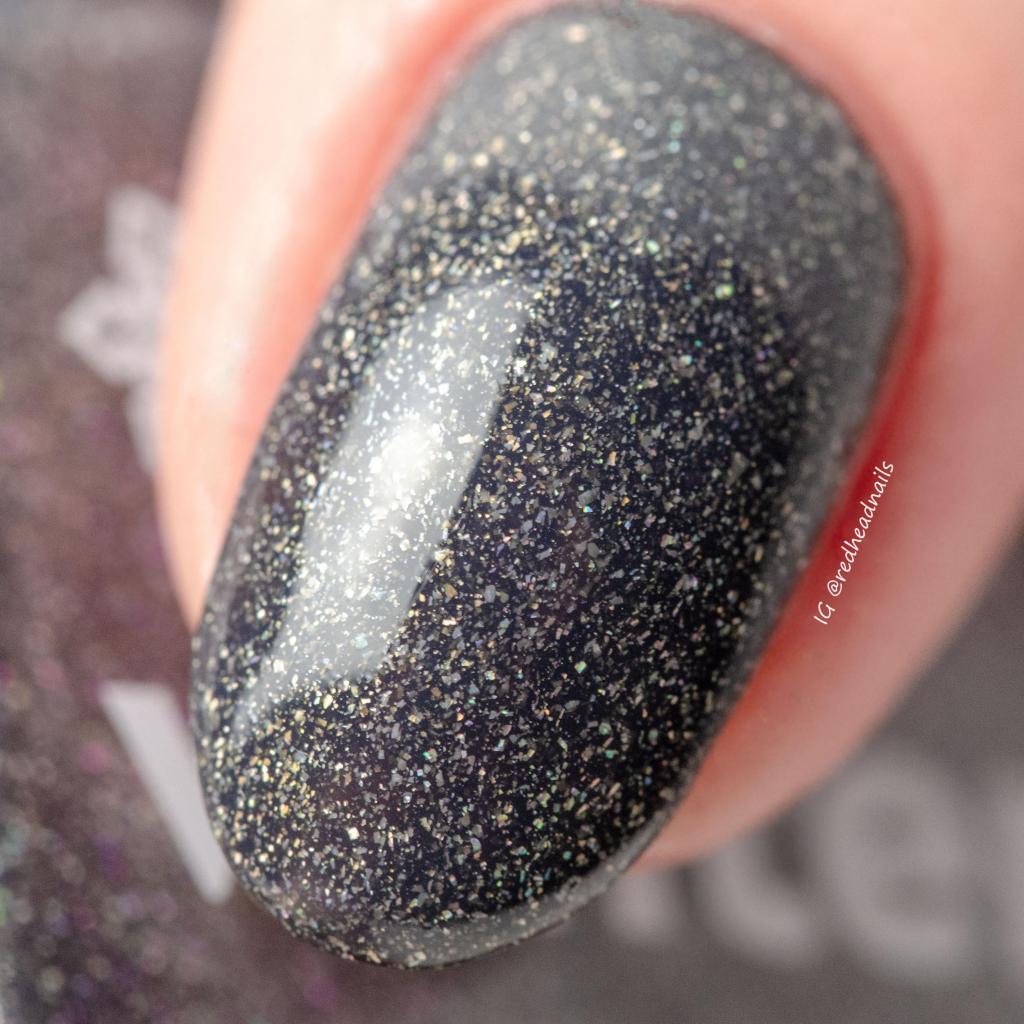 Love this color?  Shop nails now.
A little more about your Picture Polish Reviewer:
Magda is a Blogger from Poland.
Check out Magda's blog Redhead Nails for all her reviews. Magda loves getting creative in may ways besides nail art, it's photography and handcrafts. She also loves movies, music and travelling.
Thanks for sharing your thoughts Magda.  The Girls xox