Wizardry Nail Polish Review by Guest Blogger | Redhead Nails
I was sooo happy to get Wizardry in my hands!
This wonderful creation of Lexa from Glitterfingersss and Picture Polish is pure magic.
This polish basically has a jelly base, thanks to this – each coat builds stunning depth. I was wearing 2 thicker coats and it was perfectly enough. Wizardry dried textured but one coat of top coat gave it a flawless, glossy finish.
Base color of Wizardry nail polish is beautiful petrol blue. The addition of hexagonal glitters and holo flakies makes this combo really out-of-this-world!
Application was nice and smooth, as always with Picture Polish.
As per removing – in general I was wearing peel off base coat, as always with polish containing glitter. But I also made a test with regular base and removing was surprisingly easy.

Magda's magical swatches of Wizardry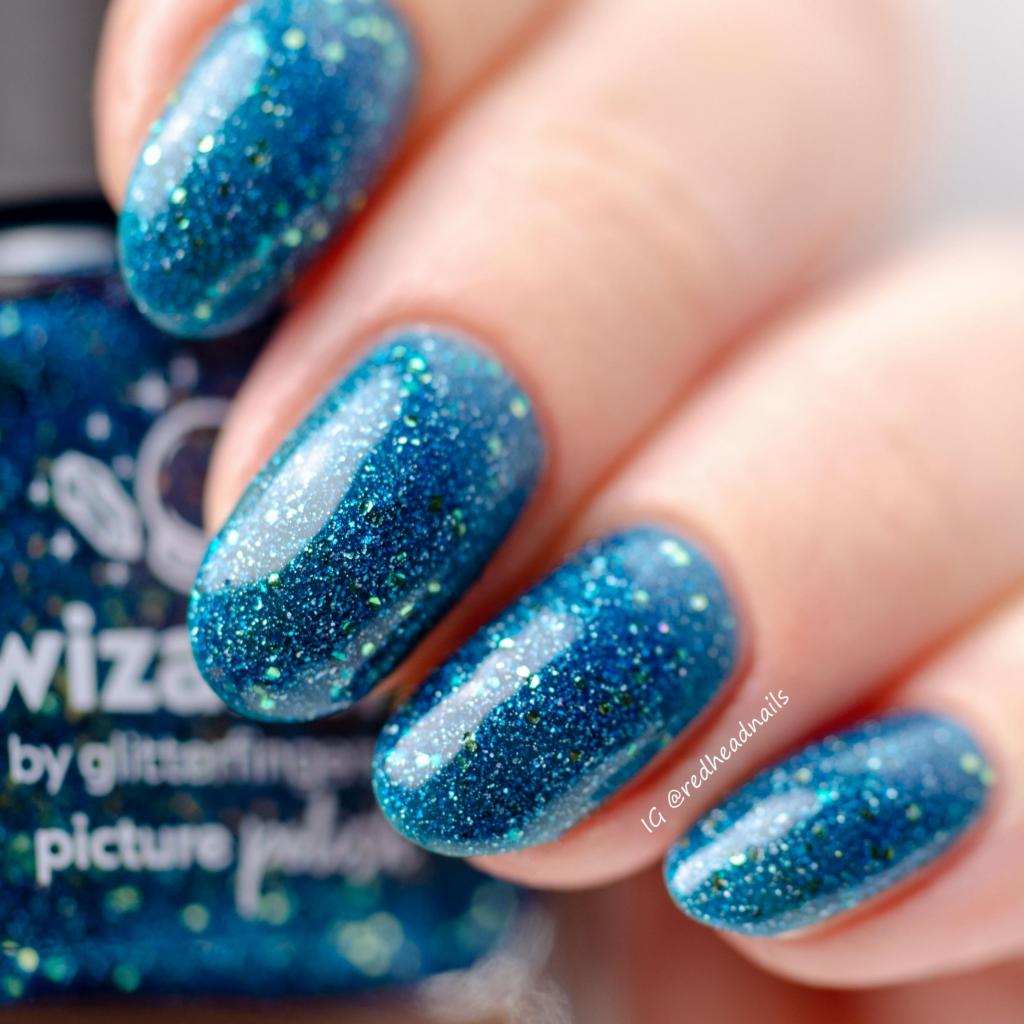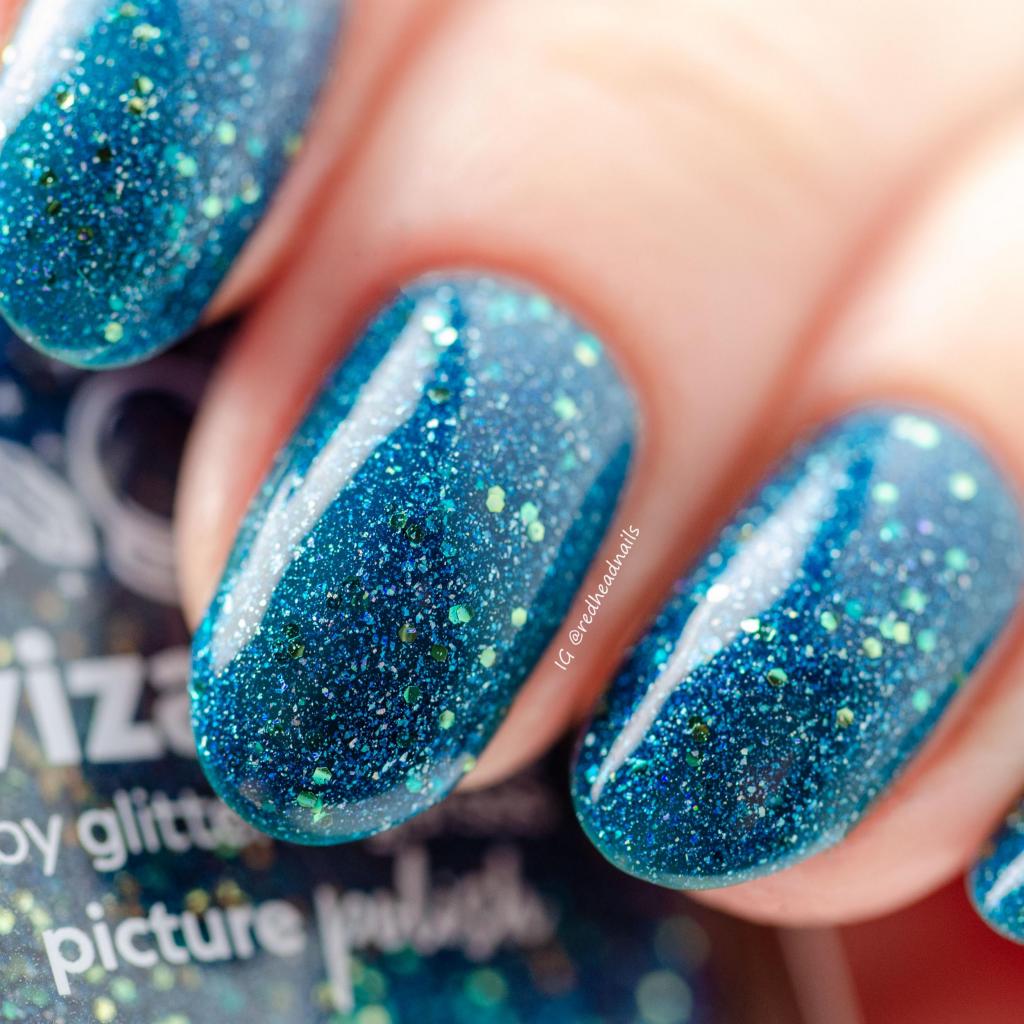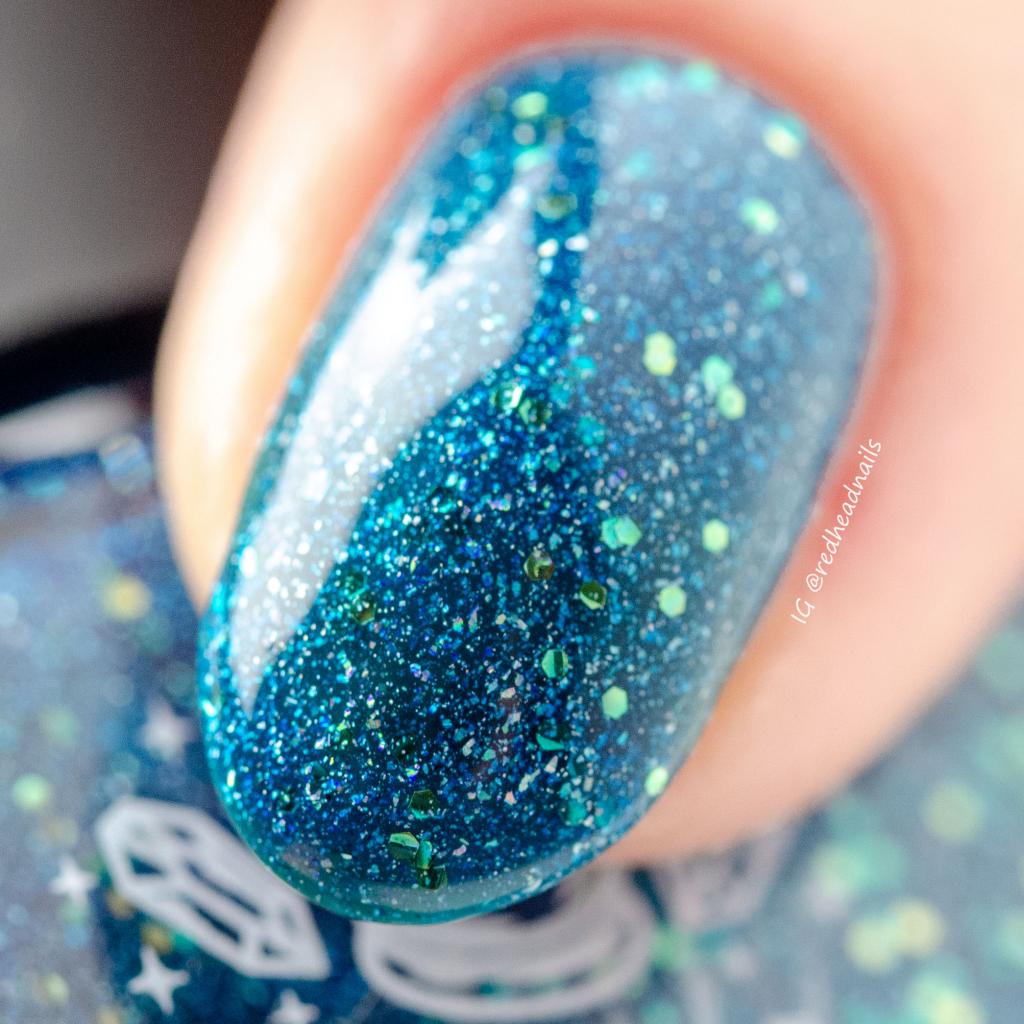 Love this color?  Shop nails now.
A little more about your Picture Polish Reviewer:
Magda is a Blogger from Poland.
Check out Magda's blog Redhead Nails for all her reviews. Magda loves getting creative in may ways besides nail art, it's photography and handcrafts. She also loves movies, music and travelling.
Thanks for sharing your thoughts Magda.  The Girls xox