Ziggy Nail Polish Review by Guest Blogger | Blossom Street
Ziggy is said to be a magenta holo polish with gold hexes. It was created with the wonderful Claire from @clairestelle8. The shade is very much Claire. It is inspired by David Bowie and one of his most dashing characters, Ziggy Stardust, who remind us that we can be anything we want to be, that it's perfectly fine to be different and that starting over can be a good thing.
It's fiercely bright with popping glitters here and there and some delicate holo flakes. Ziggy is a nail polish with many faces ranging from a deeper purple to a vibrant magenta and sometimes an intense violet. It covers easily in two thin coats and I would recommend using a topcoat to make everything smooth and glossy.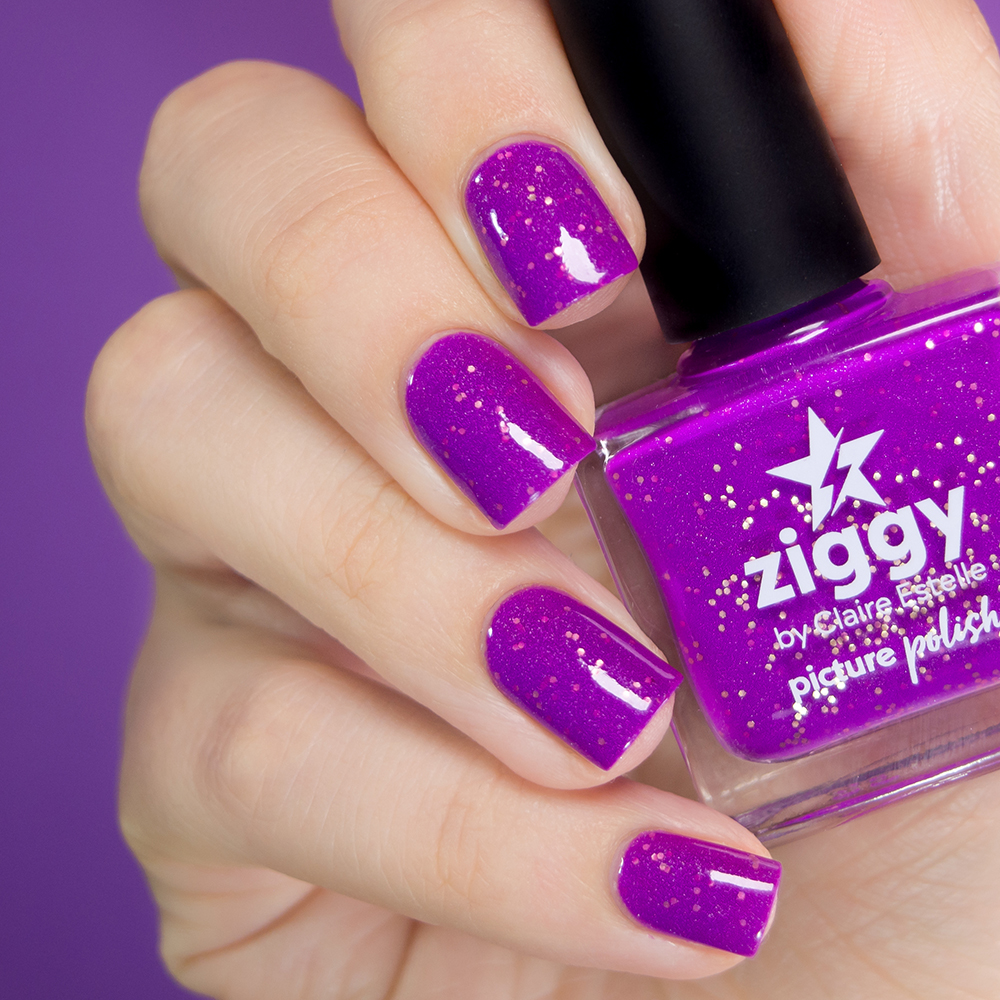 All three shades are very pretty and I think I'm going to say sorry to my untrieds and paint Ariel again right now. Many thanks to Jules and the whole Picture Polish team for this opportunity to review these two beauties!
Love this color?  Shop nails now.
A little more about your Picture Polish Reviewer:
Alice is a Blogger from Russia.
Check out Alice's blog Blossom.Street for all her reviews.  Alice is a nail polish lover and lipstick devotee from Russia.  In her words: I have a never ending love affair with colour which led me to discover nail polish and nail art as a creative outlet to express myself. I love Picture Polish for being connected with their fans and celebrating creativity!
Thanks for sharing your thoughts Alice.  The Girls xox