Avocado Nail Polish Review by Guest Blogger | NnailtasticC
A dusty warm green creme nail polish. I love green polishes and I love dusty shades, so this one is a jackpot.
It is easy to apply, two thin coats is enough for an opaque look even for long nails. It dries very quickly, so two coats is not a problem. It does have some gloss on its own, but I still think it needs a top coat. It is also opaque enough to use it for stamping over light shades. I think it's a must have for autumn.
Showing it to you right now makes wanna reach out for it again. And it doesn't matter that it's still summer here.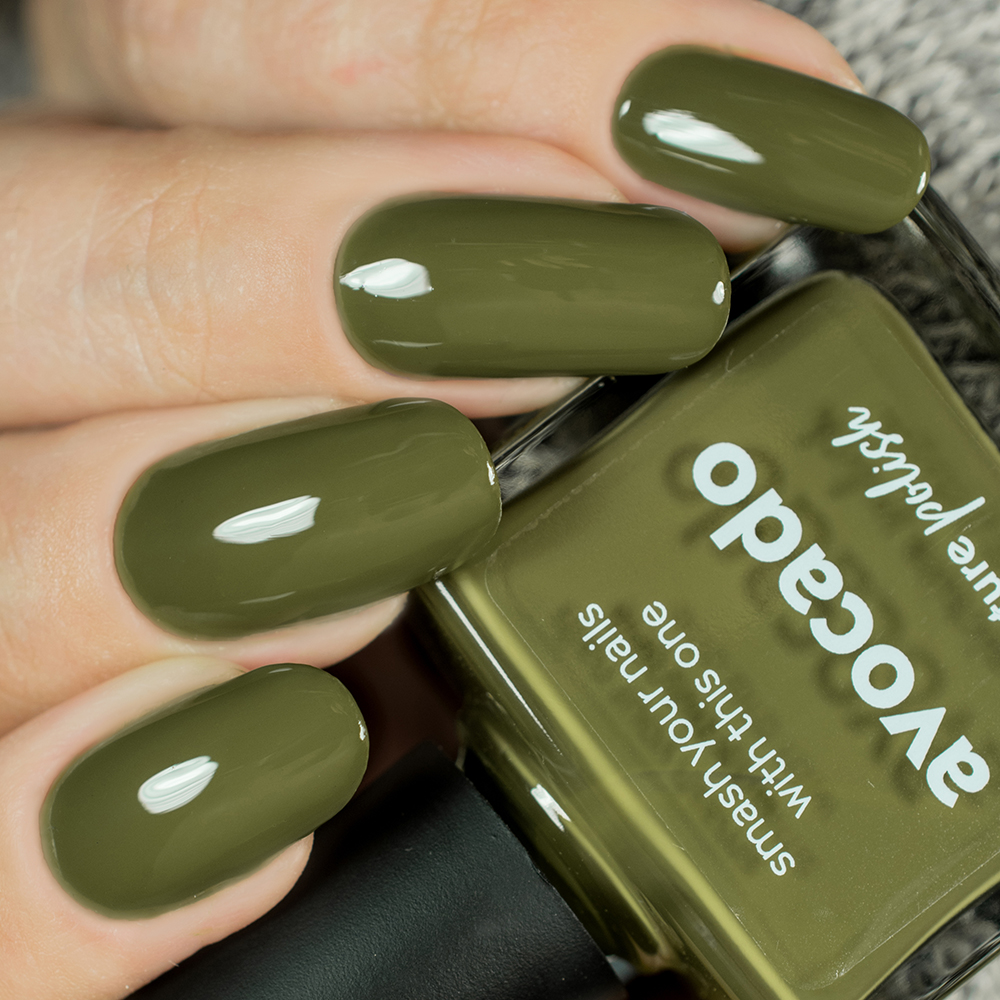 Love this color?  Shop nails now.
A little more about your Picture Polish Reviewer:
Kira is a Blogger from Estonia.
Check out Kira's blog NnailtasticC for all her reviews.  Kira is a biotechnologist/mom of 2 kids/nail blogger. For the past 3 years my main hobby is painting nails and creating nail designs and sharing them with you, of course. The latest addition to the long list of my hobbies is painting. Literally can't stop doing that. What I like about Picture Polish is the "always stay positive" attitude and the love towards the fan community and, of course, the stories behind the polishes.
Thanks for sharing your thoughts Kira.  The Girls xox