Rose Nail Polish Review by Guest Blogger | Something Can Go Wrong
Rose is a very beautiful cerise pink polish with typical Picture Polish scattered holo flecks.
It's a collaboration shade with @Cottonconey.
What is amazing in this polish?  It's rich formula! I love it.
I only needed two thin coats to get a full coverage but if you have short nails, you only need one coat.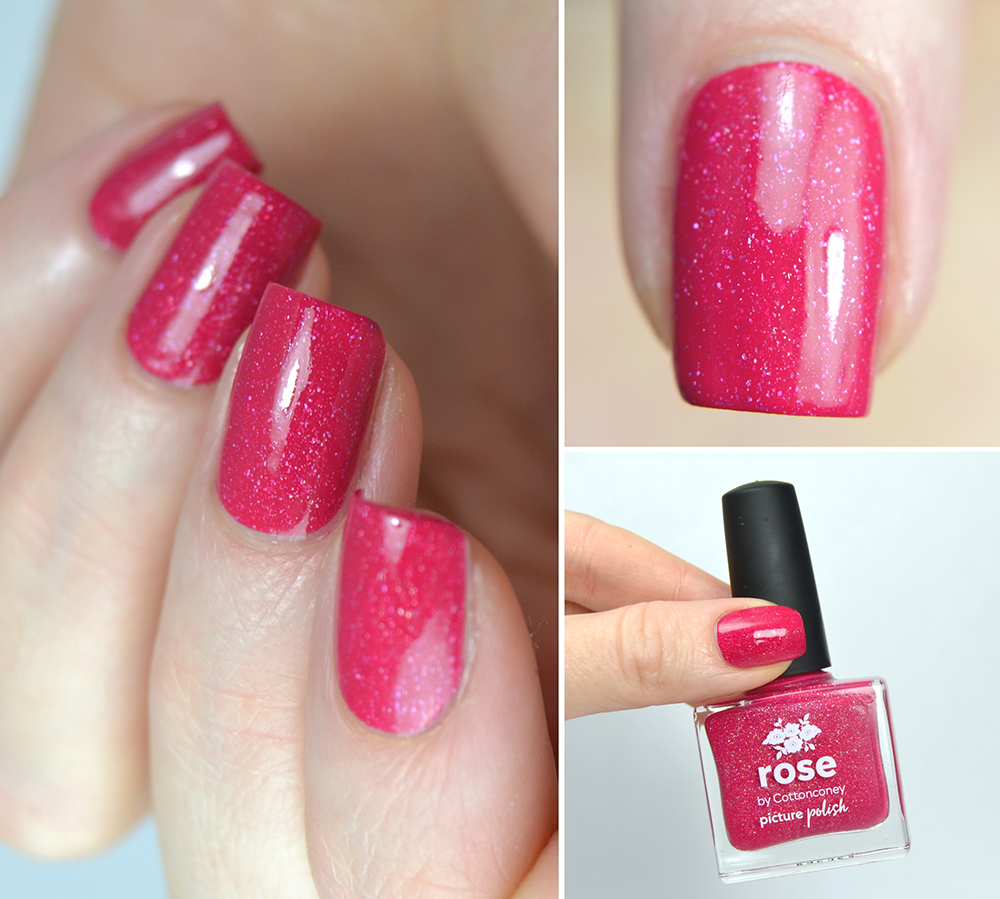 Love this color?  Shop nails now.
A little more about your Picture Polish Reviewer:
Heidi is a Blogger from Finland.  At the beginning of 2012, the inhabitant of Northern Finland was ravaged by nails. My natural nails, colorful nail polish and new decorations – they belong to my nails!
Check out Heidi's blog  Something Can Go Wrong for all her reviews.
Thanks for sharing your thoughts Heidi.  The Girls xox