Dear Matte Top Coat,
Edgy has never been my style. As a book nerd who loves glitter and graphic tees, fashion has never been of particular concern, but matte topcoat, oh how you've changed me! I'll admit when you first came onto the scene, I didn't get you. Why would I want matte nails? I thought to myself. So dull and dreary, I was a firm No thanks!
But recently, my feelings changed.
Perhaps it's because I've matured, my mind more open to nail finish possibilities. Or perhaps I simply hadn't been prepared for the badass sensation that inevitably overcomes me while sporting matte nails: a confident smirk and strong desire to wear a fitted motorcycle jacket and leather pants, thigh-high boots with a sharp stiletto heel.
Sultry and bold, the velvet finish never fails to turn me into a heart-eyed emoji as I stare at my hands in absolute delight. Yes, one could argue the depth of colour doesn't always come across with a matte finish, but who cares? The sublime payoff of rockstar-worthy nails fills me with sassiness, turning each sidewalk into a runway while wondering why I'm not on the cover of Vogue yet. Or a spy, as matte nails are especially suitable for secret missions. (Probably? I'd have to double-check.)
Whether it's white polish, purple, holo (yes! Holo!), or my most favourite polish colour of all, black, matte topcoat elevates each one into the best version of themselves. Nail polish sorcery, if you ask me, and I can't get enough. As an extra bonus, matte topcoat also shows off nail art without flash spots washing out details, therefore fusing function with style. What more could a nail polish enthusiast ask for?!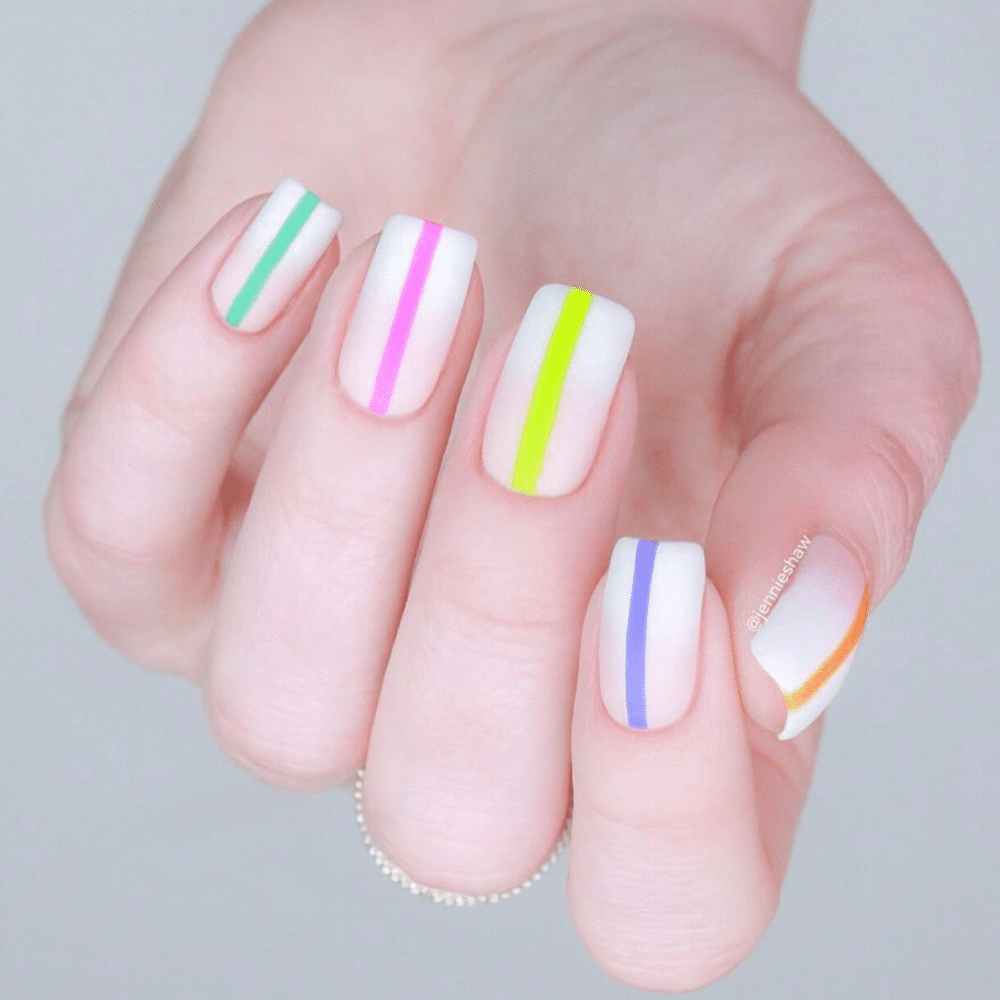 So, dear matte topcoat, thank you for being patient with my conversion from a glossy-finish addict to full-fledged matte fanatic. It's like you knew all along that I'd eventually wander over to the cooler side of the street, and I respect that you let me arrive at my own pace. I know for certain that ours will be a friendship that will last a lifetime.
Yours sincerely and with great admiration,
Jennie
PS. Don't tell Glossy Topcoat that I wrote you this letter. I'd hate for them to be jealous of our love.
A little more about your Picture Polish Writer…
Jennie Shaw is a writer, book reviewer, and ardent nail polish enthusiast. She lives in the Canadian countryside with her husband and a pair of senior pups, and spends a shocking amount of time thinking about what to eat for supper.
Check out Jennie's blog Nails and Tales for her mix of books and nail polish.
Thank you for the fabulous story Jennie.  The Girls xox