London Nail Polish Review by Guest Blogger | Mad Moon's Blog
Hello everyone!  I love traveling so much…  do you love to travel?
There are so many cities and places I would like to visit on my wish list. London is one of those places…
London was made in collaboration with blogger Marine Loves Polish. I have read her blog for a long time and I always admire how creative and stylish she is.  Marine's nail art is gorgeous and inspiring too.
London is a Picture Polish signature holographic nail polish in the best way. A beautiful grey shade with a slight blue undertone.
Full opacity in two coats, perfect application with minimal correcting and bright glossy finish.  That's London, a beautiful shade for nail art or as a stand alone color.
Looks great in different combinations with a vibrant accent color. Picture Polish Love for example.
London is a temperate shade, which is good if you want to a rest from bright vivid colors on your nails. It's a little cold, very calm, foggy and shiny all at the same time…
This is the London I always imagined but a nail polish incarnation instead.

Irina's stunning swatches of London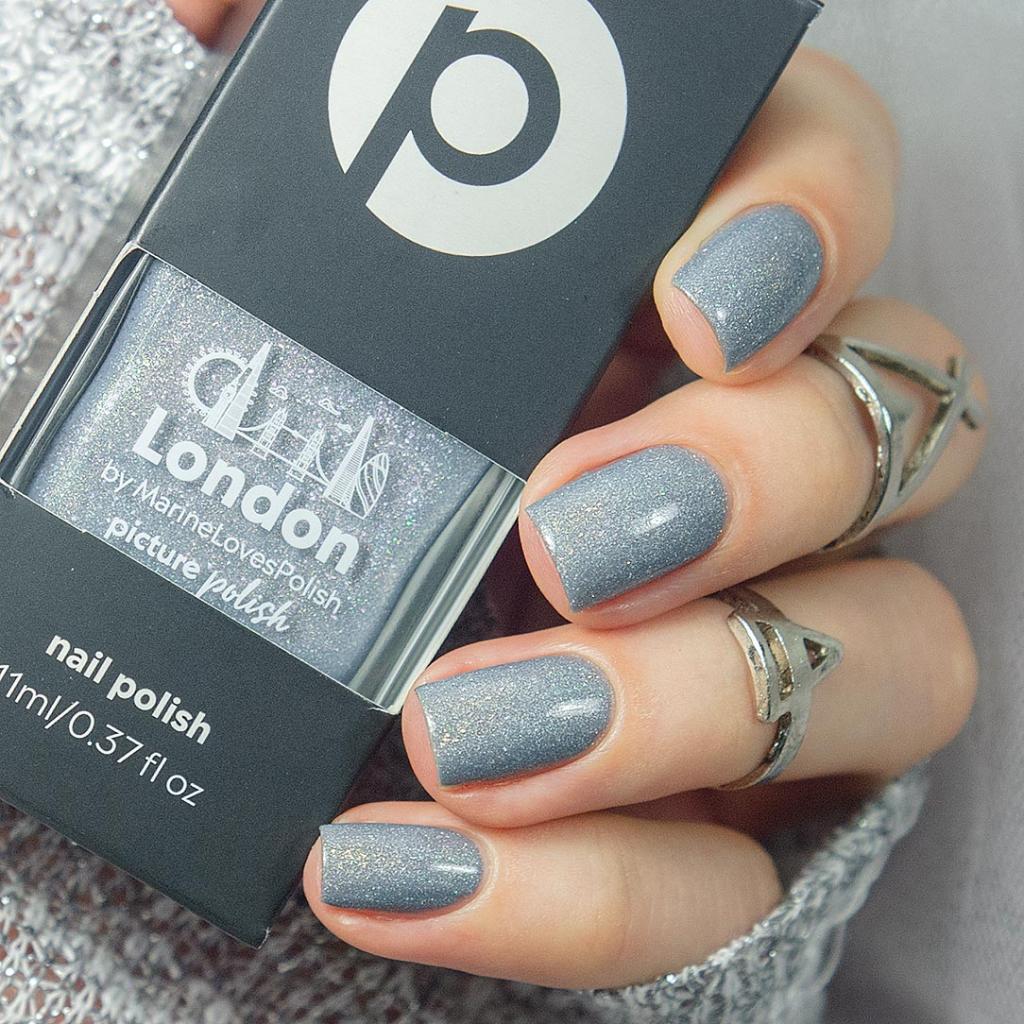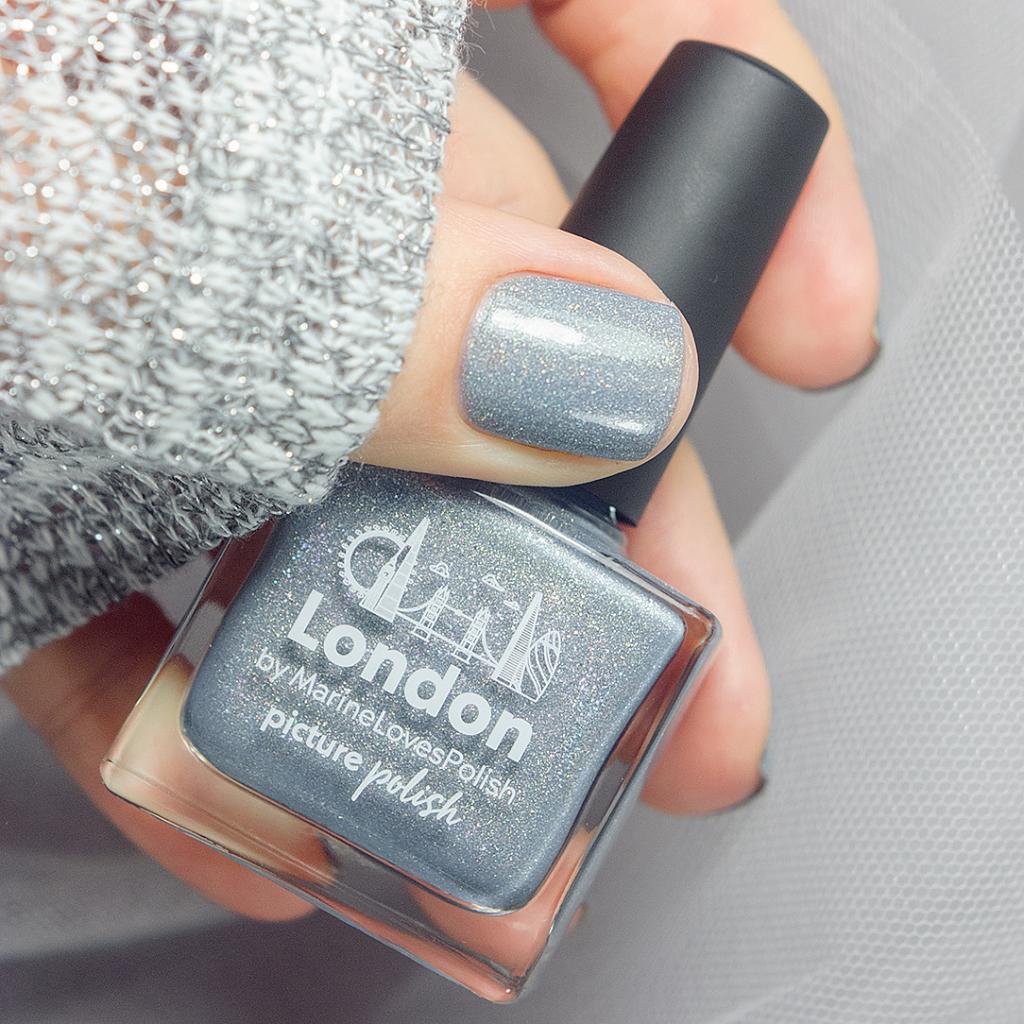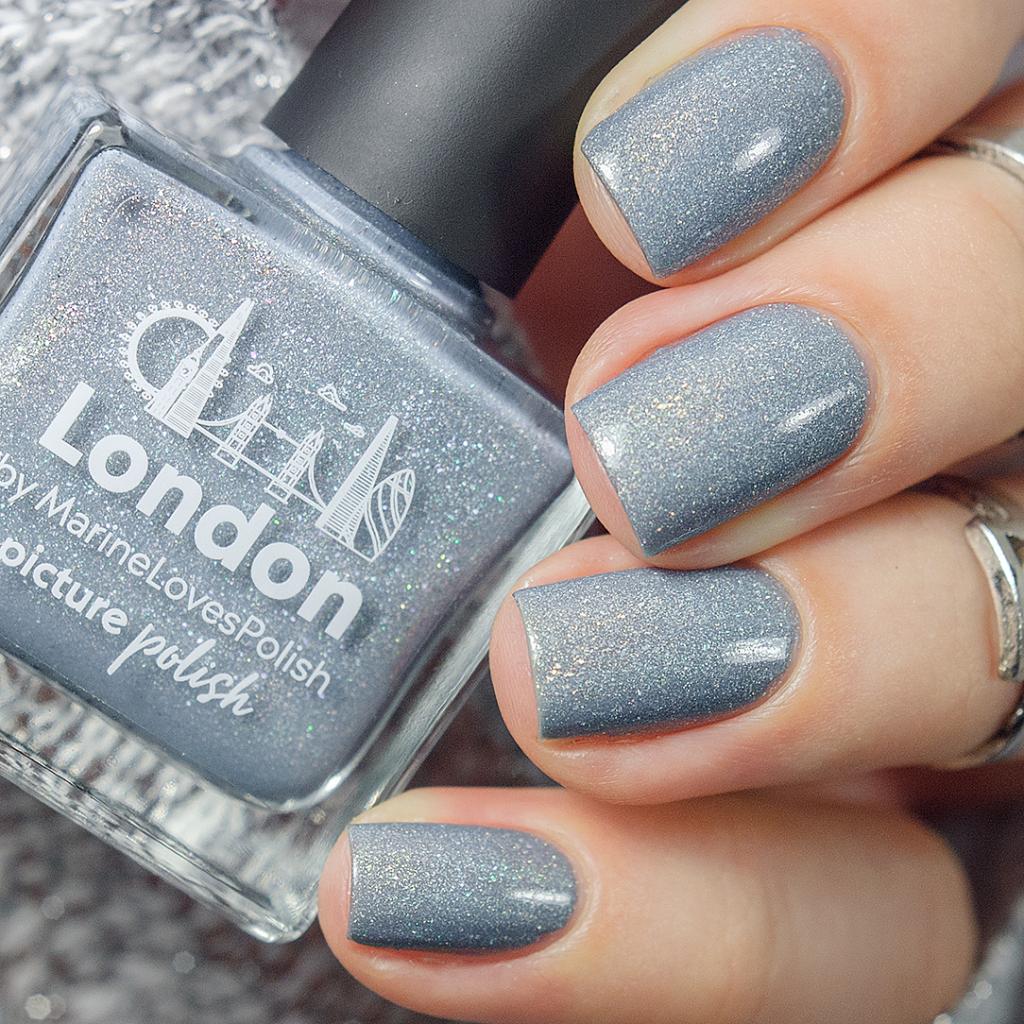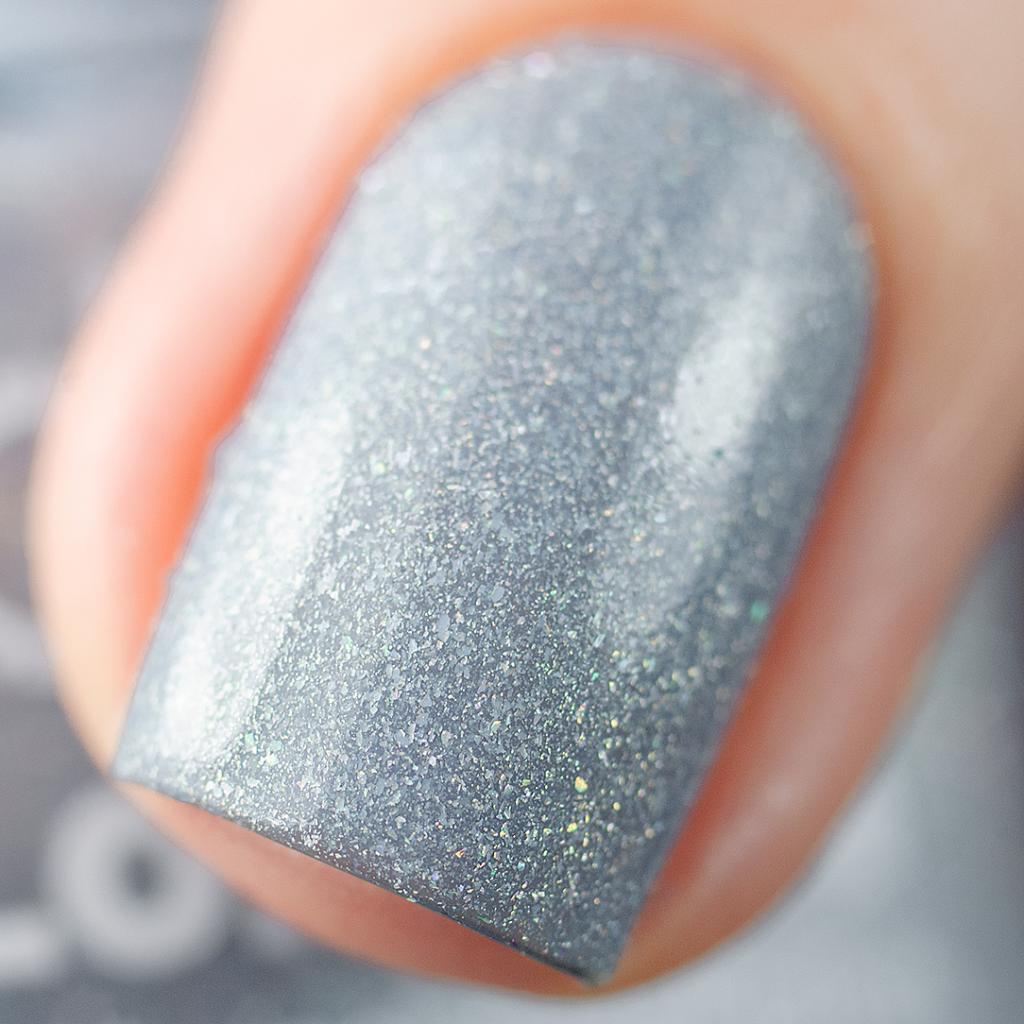 Love this color?  Shop nails now.
A little more about your Picture Polish Reviewer:
Irina is a Blogger from Ukraine. She is addicted to nail polish, eye shadow and lipstick. Painting nails is her hobby and she loves photography.
Check out Irina's blog  Mad Moon's Blog for all her reviews.
Thanks for sharing your thoughts Irina.  The Girls xox