Rose chrome nails have taken the nail polish world by storm and it's no surprise. The metallic finish is eye-catching and edgy, and even better, no longer exclusive to gel polishes. In a few easy steps let us show you how to rose chrome your nails using nail polish as your base.
Begin by applying two (2) thin coats of black nail polish.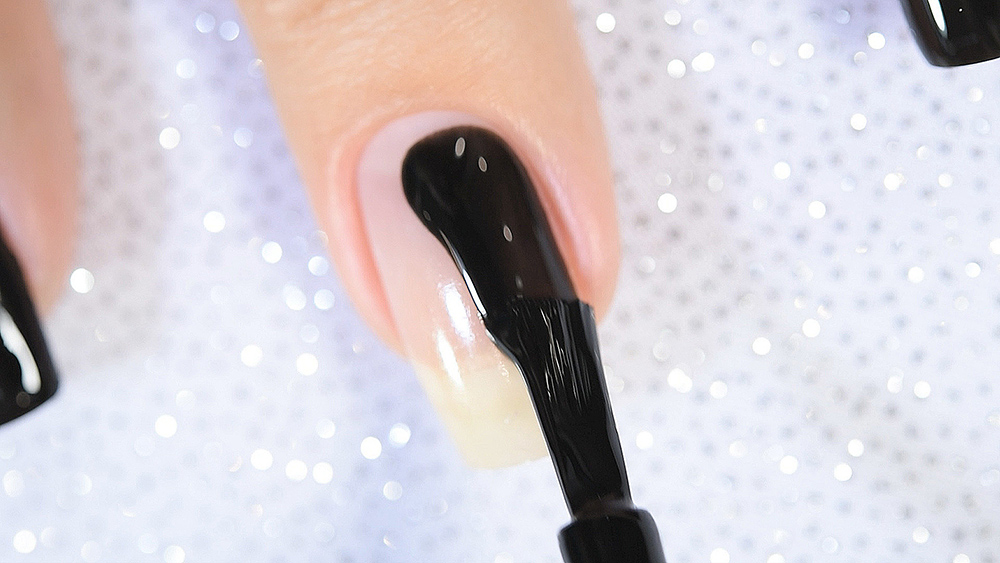 Follow with one (1) coat of top'n base and let dry until tacky. It's important for the chrome powder to have an adhesive surface, so do not allow the top'n base to dry completely.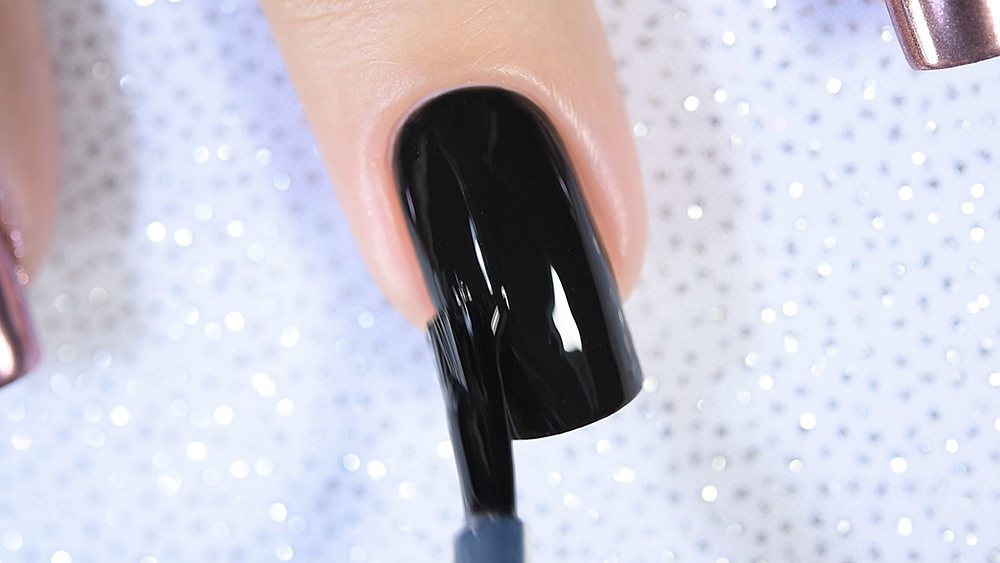 Now the fun part! With the Sveta Sanders clean up brush, start adding nail powder at the cuticle and work upwards. Once the nail is covered, apply slightly more pressure to smooth the powder and bring out the chrome finish. End with a series of broad strokes from the cuticle upwards, to remove excess powder.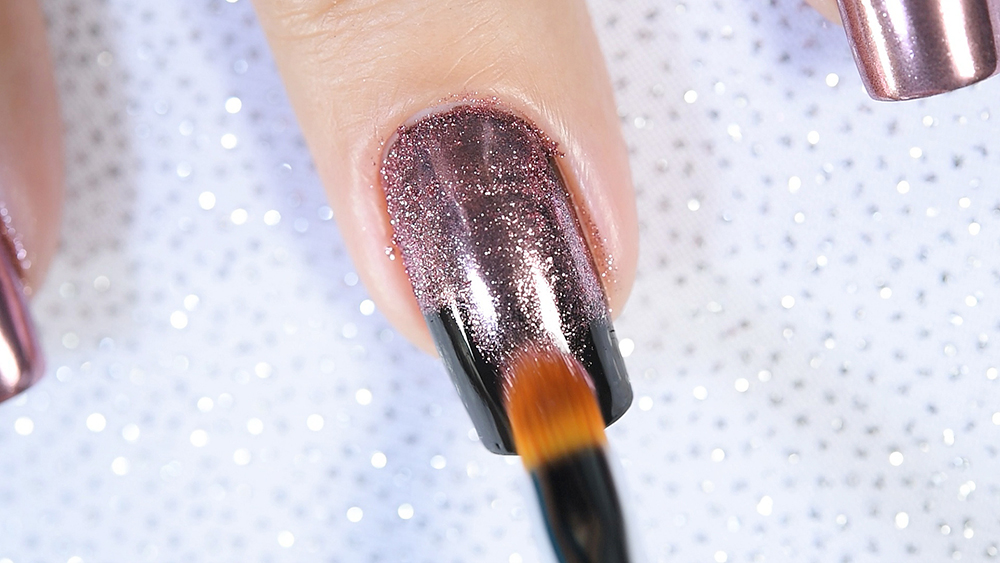 Add one (1) coat of revolution top coat (water based) and let dry well. There may be a temptation to use quick dry top coat to speed things along—DON'T! Quick dry top coats will ruin the chrome finish. To pass the time while drying, feel free to daydream about all the compliments that are heading your way once your gorgeous rose chrome nails are finished.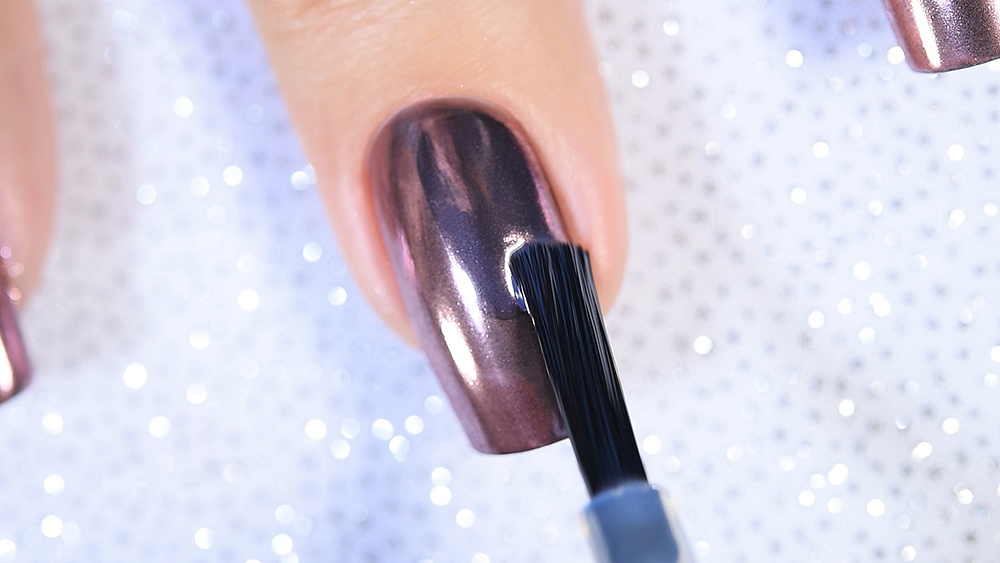 The final step, add one (1) coat of top 'n base. When dry, you're ready to go!