Dreaming of spring nails? For those whose winters pass by in a blurry blizzard of snow or ice, spring brings the hope of being outside without risking frostbite. Of feeling the sun warm your skin as birds chirp in nearby trees, the scent of optimistic potential mixed into the air with fresh grass. We are very excited about winter almost being over if you can't tell already. While also jealous of those who spend December through March on a sunny and warm beach. But regardless of where you are, the fashion world is buzzing with upcoming spring trends.
To help outline the word on the street regarding the latest nail fashions, we've rounded up some must-haves from the most reliable sources. Including nail colours, art, and shapes, we're confident you'll find a way to rock the latest looks. So get ready to put your finger on the pulse of style and have the nails to match!
Nail Polish Colours
Bright pastels: No real surprise here, as bright pastels are like spring in a bottle. This year, the entire range of pastels is on-trend, and the more vibrant, the better. Picture Polish has a host of bright pastels, including Tiffany, Candy, or Wisteria. Try just one, or all at once! Here's a gorgeous swatch of Tiffany, worn by Julia.
Swatched by NPA: @shumka_nails
Shop Tiffany Nail Polish here.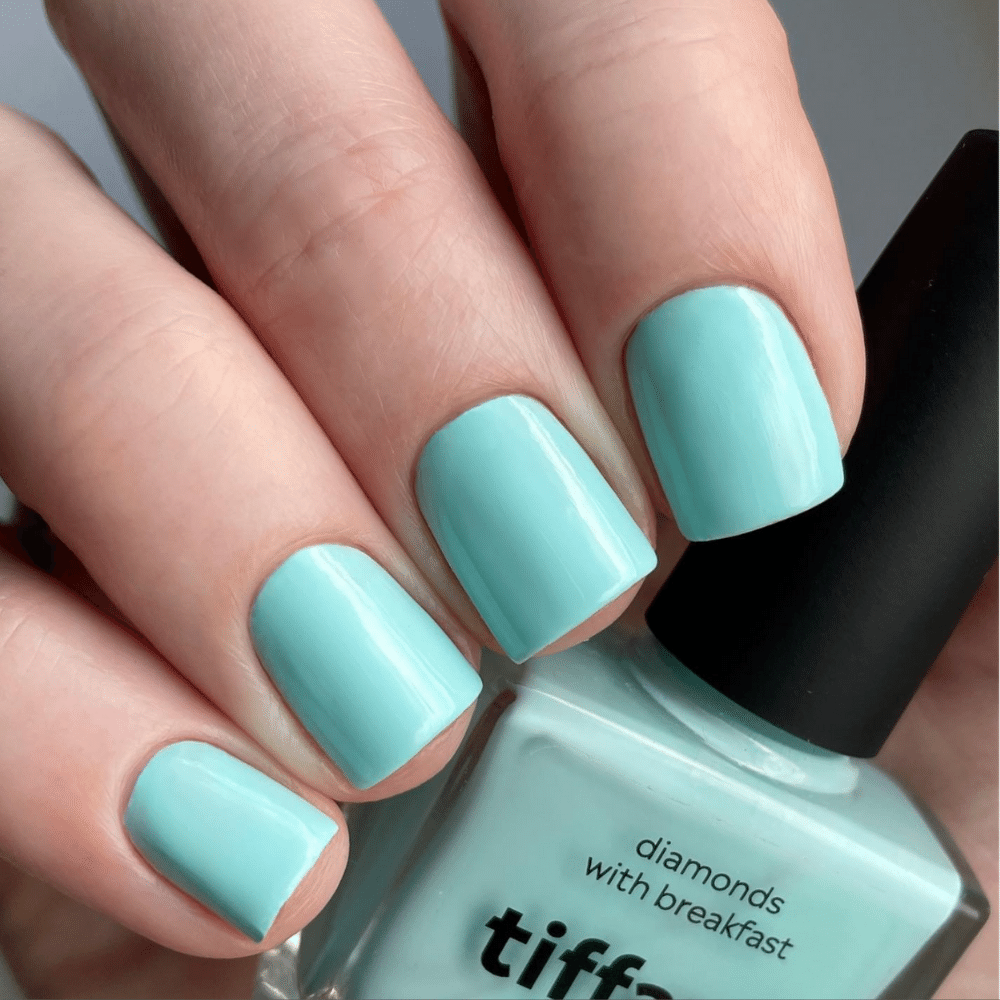 Green: A major spring runway trend, green nails have been seen in all sorts of shades and often have a matte finish. For deeper shades, look no further than Avocado and Camo. Here's a swatch of Avocado from Antonia which looks incredible on her short rounded nails. And if you'd like to add some sparkle, Mossy and Cactus have holographic elements and glitter.
Swatched by NPA: @lacquerlessons
Shop Avocado Nail Polish here.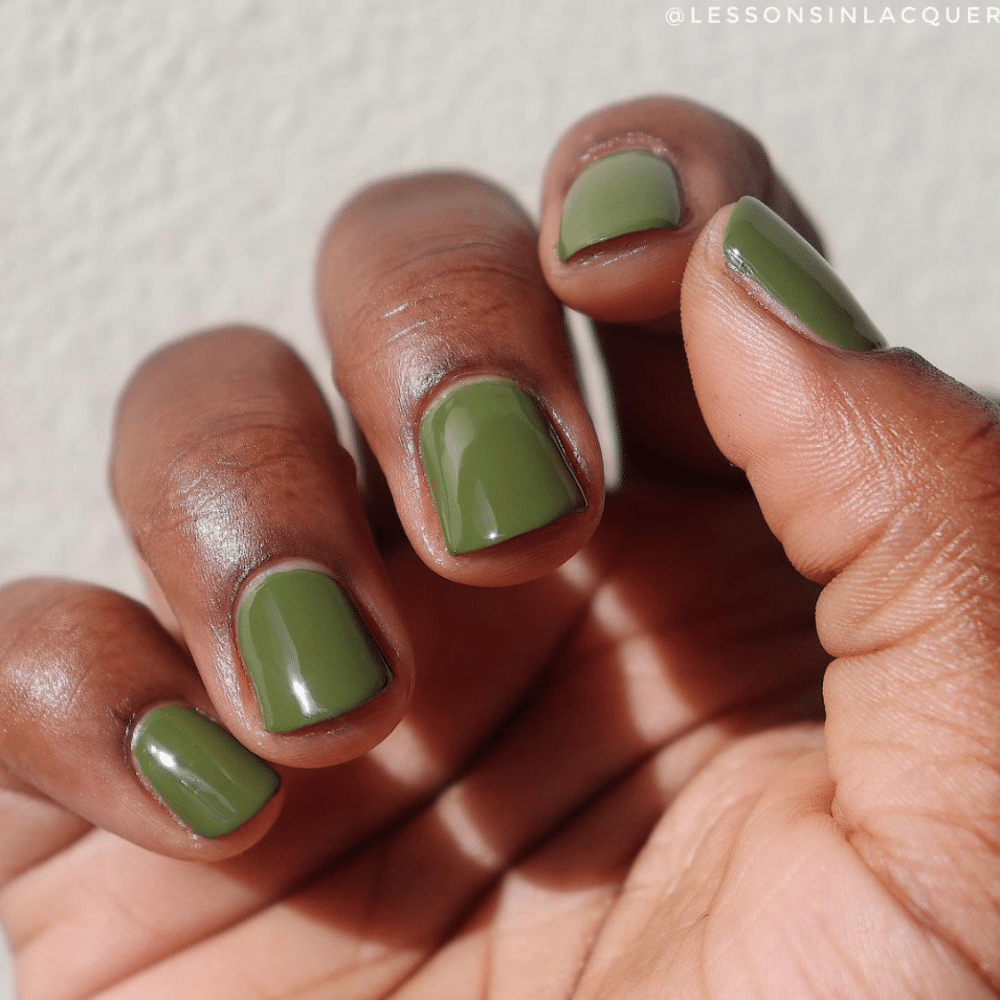 Natural: From pale pinks to sheer beige, natural nail colours are a huge trend for spring 2022. Including nail shape and colour, the idea is to choose a polish that subtly compliments your natural nails. Picture Polish has a fabulous selection of natural nail colours, including the new shades Imagine and Always. And the fan favourite Grace is always a stunning choice, shown here on Marina. Take this trend further by painting your toes a darker colour. The contrast will have your toes ready for sandals as soon as boot season comes to an end.
Swatched by NPA: @nailscatsand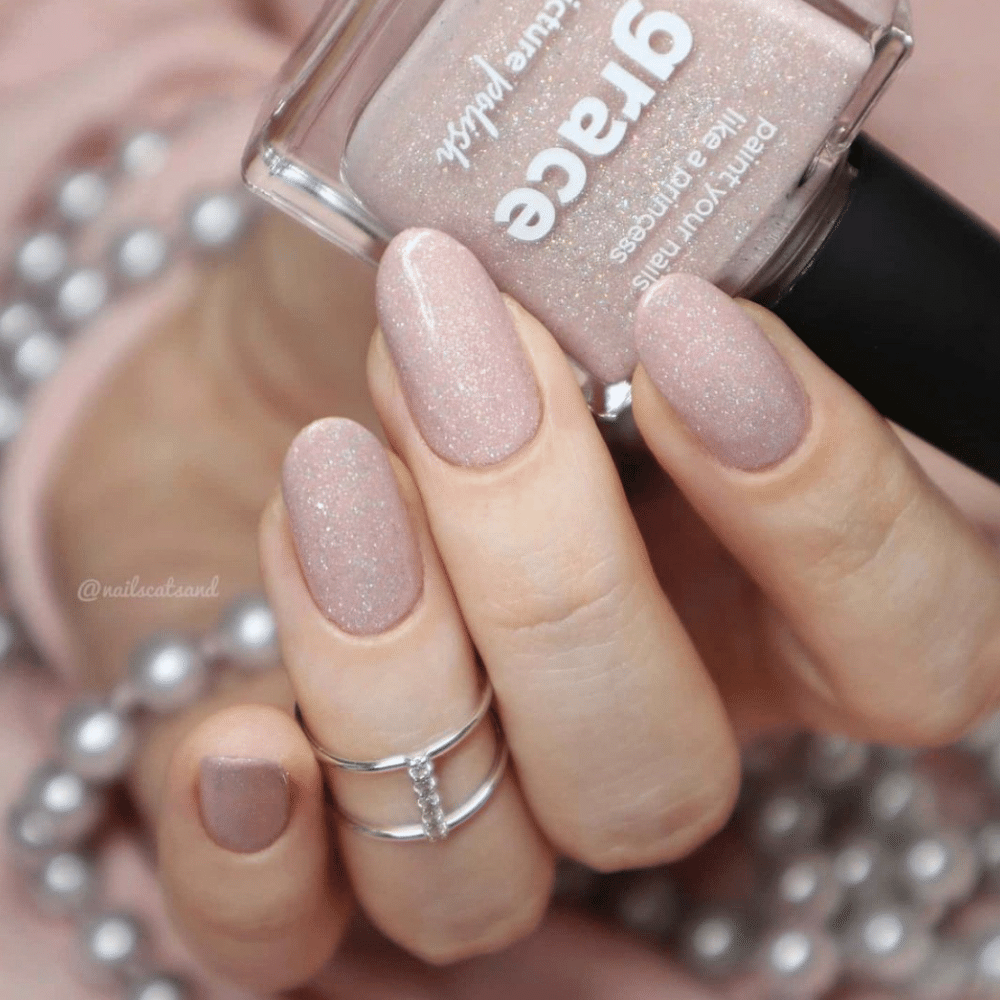 Nail Art Trends
Fun and Colourful French Tips: It looks like the 90s are back in full force this spring, and we are thrilled! While traditional French manicures are always in style, it's all about bright and colourful tips this season. Anything outrageous goes, so try an angled line if the mood strikes. Or mix a matte base with a glossy tip. The bolder, the better, like these beauties from Magda using Ariel and Pooh nail polish.
Nail Art by NPA: @redheadnails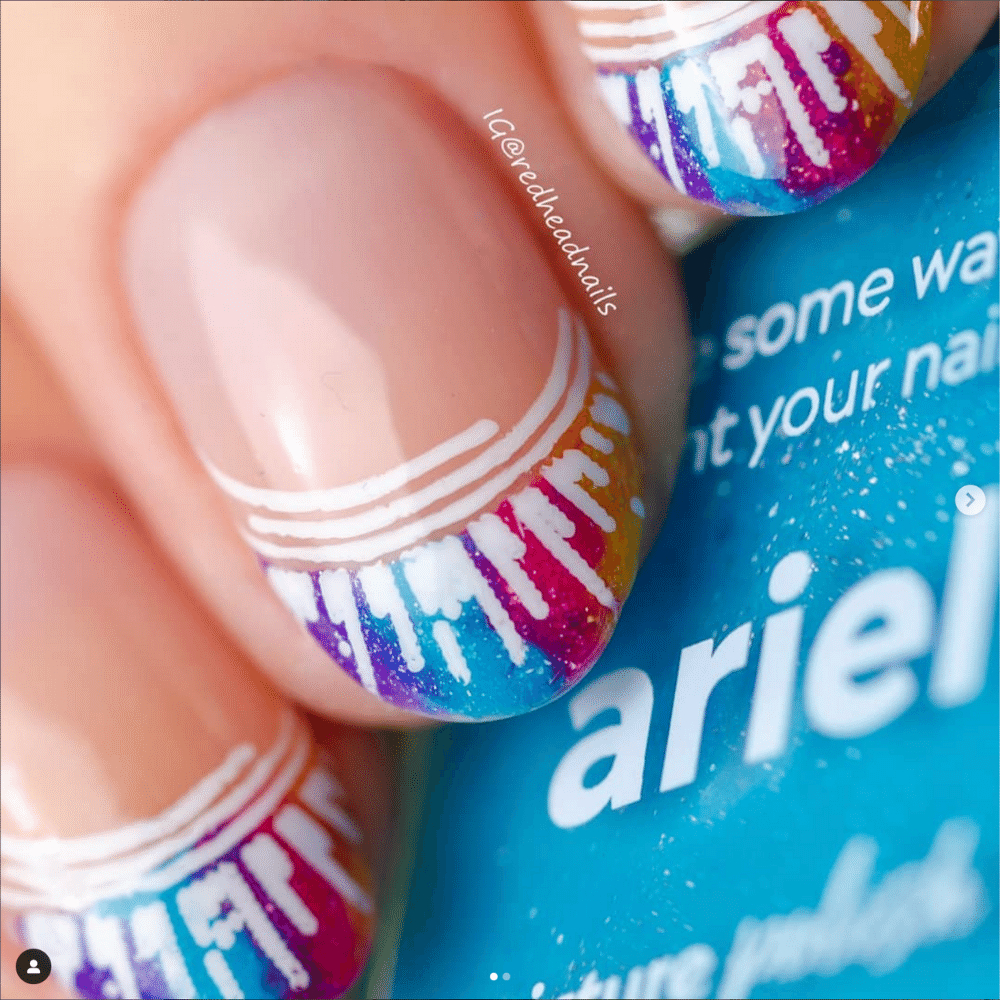 Animal print – Going wild has never looked so chic with the 2022 spring nail trend that's more fun than a barrel of monkeys. Zebra, leopard, cheetah—if it's an animal print, it's a trend for spring nails. Paint all of your nails, or just add a few highlights. Or get inspired by the fun French tip trend and paint multicoloured leopard print tips like Renata's. This is one of the more forgiving nail art styles, so get ready to have some fun!
Nail Art by NPA: @nailed_the_life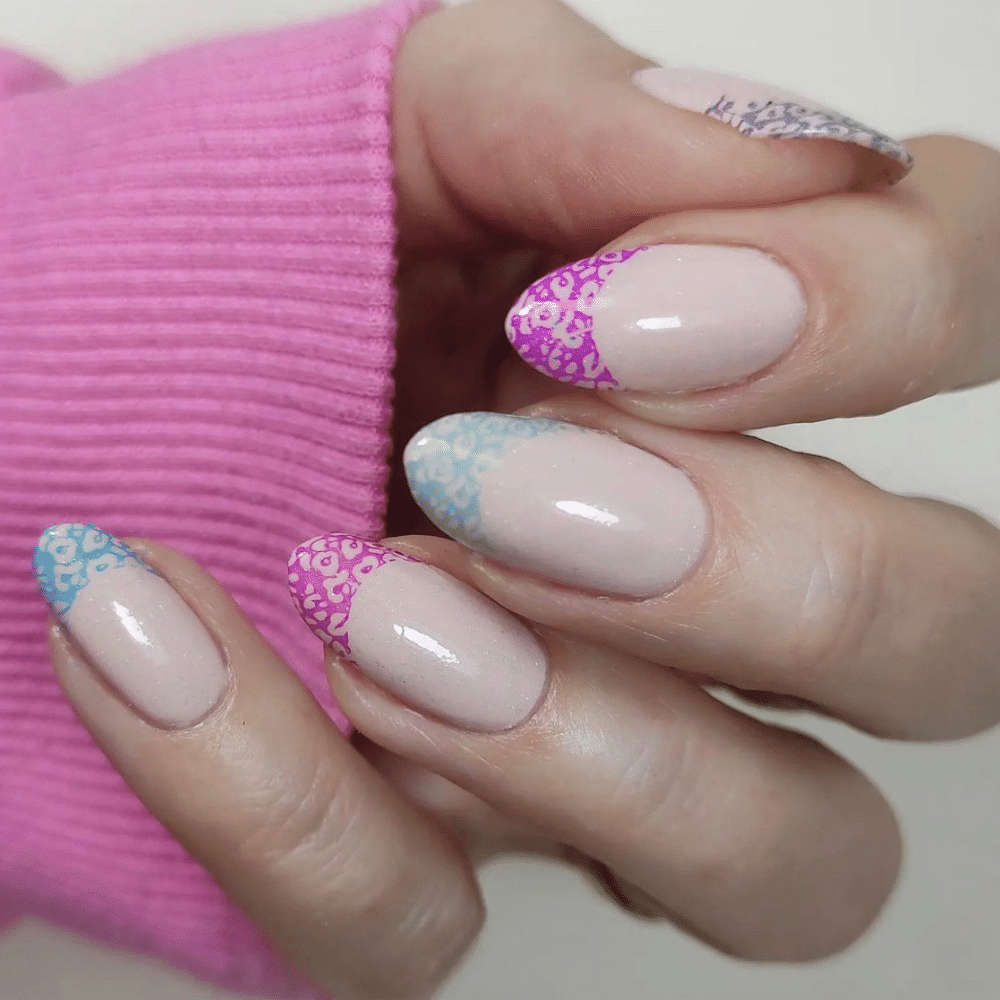 Florals: Florals, for spring? Groundbreaking. But hey, it's an undeniable fact that when flowers begin to sprout, NPAs want them on their nails. There's a mod twist this year, though, which ties back into spring polish trends. Reach for brighter pastels to paint your florals, and mix them with some neutral tones like Emoke. Just look at her stunning florals created with of Picture Polish Spring, Bluebird, Paris, Lakodom and Pooh.
Nail Art by NPA: @mission_polishable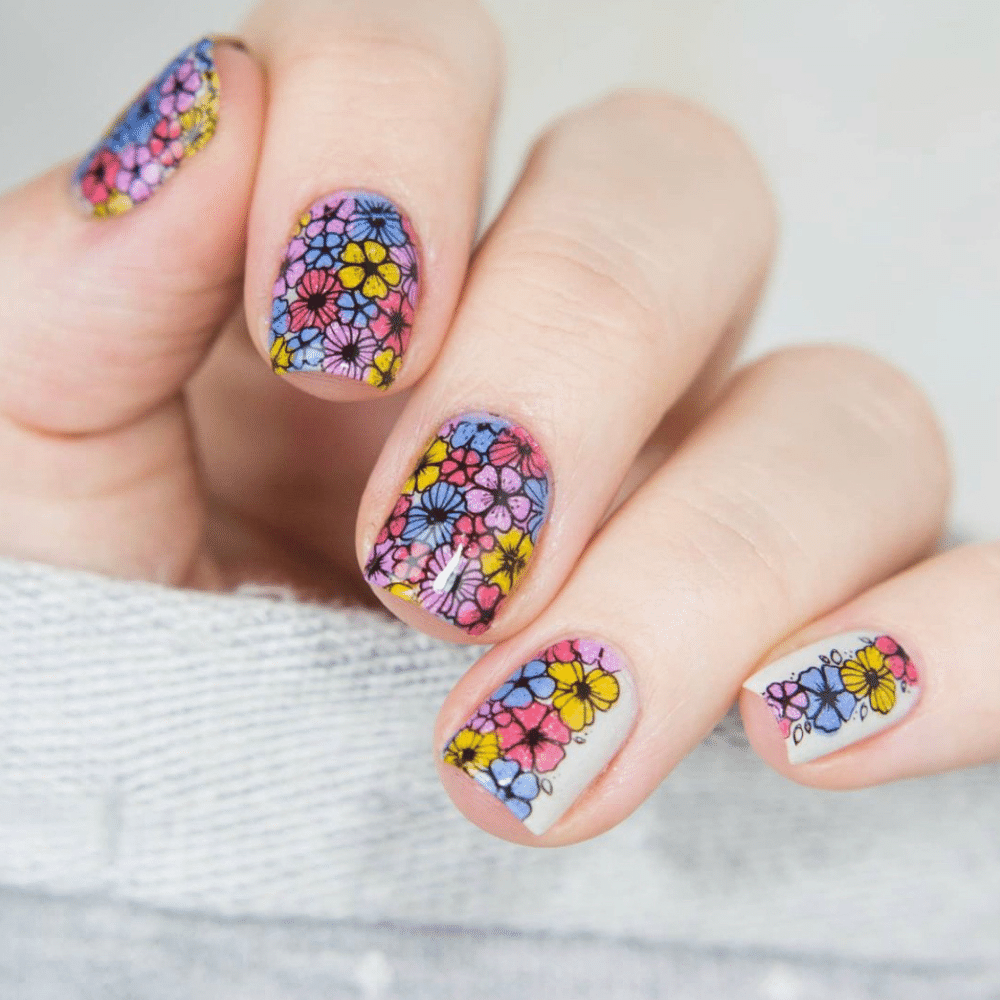 Nail Shape
Natural: The natural nail shape seems to be the most prominent of the two shapes seen on the runway and fashion spreads. Short and stylish, natural nails can seem maintenance-free but do, in fact, require some care. Click here to see how to have a natural nail shape. Runway nails this season are often shaped in a soft squoval, as shown here by Amanda. Throw on a topcoat for a glossy touch on unpolished nails, or choose a neutral colour from the Nude nail polish collection.
Nails of NPA: @rainbow3hair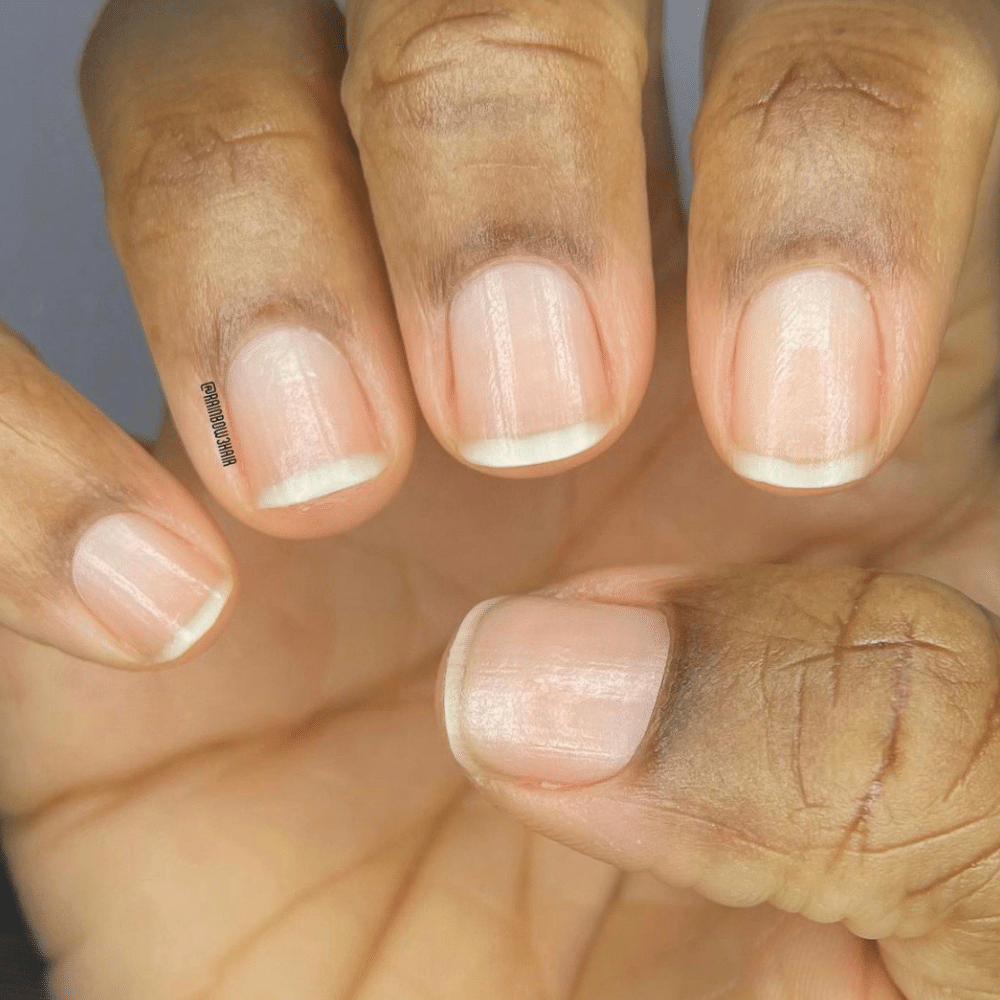 Oval: For longer nails that still fall into a natural shape. Not surprising, considering they've been a popular shape for a long time. Oval nail shapes elongate your fingers, especially when painted in a neutral colour. Add some nail art and you'll have a chic set of nails like Raiza rocking Picture Polish's holographic polish, Vibes.
Nail Art by NPA:@color.city_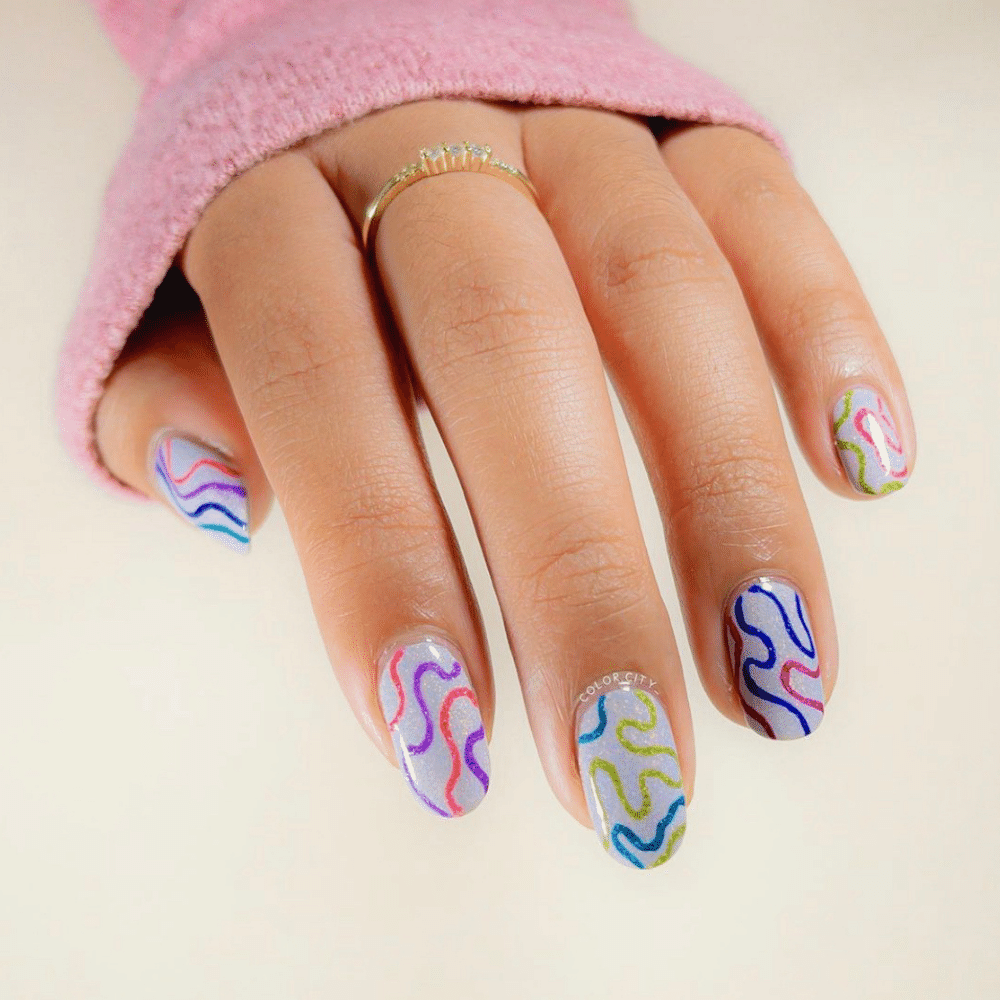 What's your favourite spring nail trend? We're big fans of combining animal prints with pastel colours. Such a fun twist! If we inspired you, please tag us in your photos @picturepolish and use #picturepolish so we can see your incredible creations!