The Best Nail Polish Colour for Your Complexion
Purchasing nail polish online can be a frustrating experience, but one we're determined to navigate. Between lighting differences and editing, knowing what will look good on you is nearly impossible. For instance, vibrant chartreuse perfectly compliments darker skin while being too harsh for yellow-toned complexions. The same goes for pinks and neutral shades, which can lean blue, purple, or yellow depending on skin tones. So what is the best nail polish colour for your complexion?
Picture Polish is committed to empowering NPAs while informing them about products. As such, we employ swatchers with diverse skin complexions. This post will hopefully help you decide which Picture Polish shades will give you a knock-out mani or pedi. Because as we all know, the fastest way to boost your mood is a fresh set of fabulous nails!
One thing to keep in mind here is undertones. In addition to skin colour, undertones can affect how the polish looks. So keep this in mind if you have warmer, neutral, or cooler undertones.
Dark Complexions
There are endless complimentary polish colours for your skin if you have a dark complexion. Generally speaking, any polish with highly pigmented polish will look incredible on those with darker brown and black skin. That includes the entire spectrum of reds and pinks, which is great because classic colours are always in style. Otherwise, the bolder, the better. Reach for a bright yellow like Crazy Nail Polish, or the brilliant aqua of Ariel nail polish. And don't forget about metallics, especially warmer golds.
For PP swatcher Kiz @onehundredbrushes, her go-to is warmer reds like Christine nail polish and Wine nail polish. She also loves the rich purple of Royal nail polish and the sparkly blue of Wizardry nail polish. Kiz is also cautious when wearing cooler tones because they can make her skin look dull.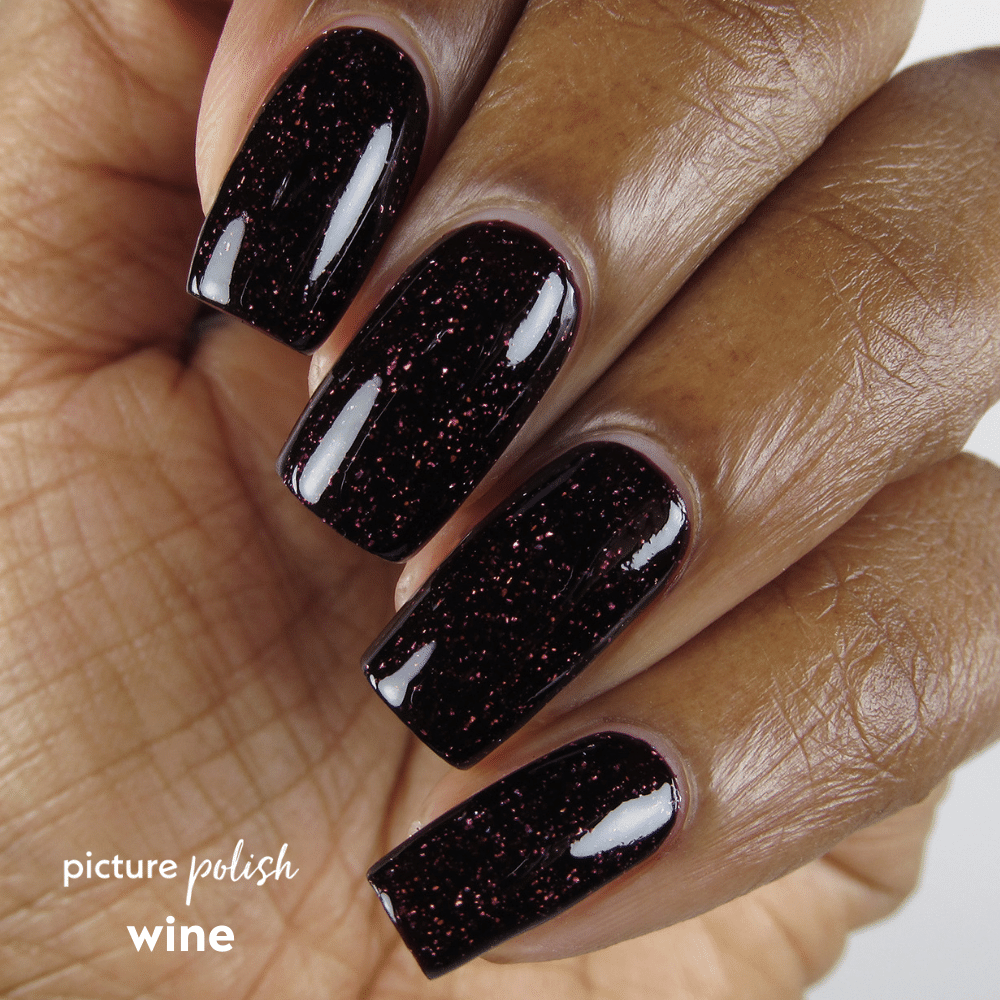 Mid Brown Complexions
Those with mid-brown complexions may find it takes trial and error to find the perfect nude. Light brown skin often has warmer undertones, shifting how certain polish colours work. For more delicate pinks, choose cooler ones like Blossom Nail Polish. On the darker polish spectrum, try a Freya's Cats nail polish or Camo nail polish for a deeper green.
PP swatcher Brenda @byclouser finds that her Latina brown skin calls for warmer and bright yellows like Pooh or Korma. Anything in the warmer colour family that pops! She has difficulty with darker muted colours like Spell or Bonkers, in addition to greens. One tip to try green is picking one with warmer undertones, like Mossy nail polish. The dark green and shimmering gold glitter could be the green nail polish of your dreams!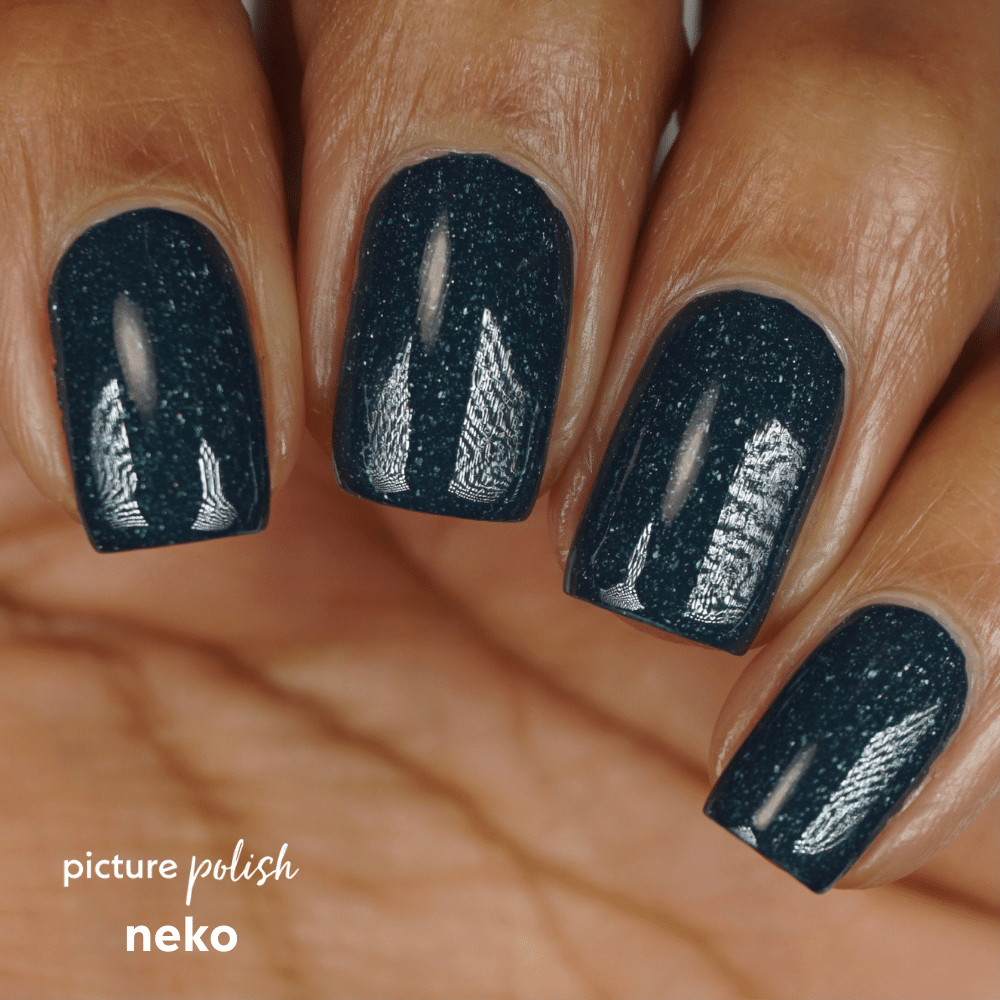 Medium Complexions
NPAs with medium/olive skin fall in the middle of the spectrum and, as such, can wear a little bit of everything. In regards to colour, anything jewel-toned will look incredible. Whether that's a deep, rich purple or a shimmering, sparkly blue is up to you! For neutral nails, pinks can be stunning, along with any red that falls close to orange.
When choosing metallics, think silver or pewter because medium and olive skin tones often have warmer undertones. Anything too gold or bronzy won't have the same pop as cooler metallics. Try Metallic Mush nail polish or Peacock nail polish and discover which one you love the most!
Yellow Complexions
Those with yellow complexions are the chameleons of the nail polish world because it's all about the undertones. As such, this complexion can have warm, cool, neutral or olive undertones. Once you've determined the undertones, you'll be ready to go. And the good news is that the entire rainbow is open for grabs! Try the summery shade of Peaches N Cream nail polish for warmer yellow skin tones. If you have a cooler skin tone, reach for Wisteria nail polish and other showstopping colours like Sunset nail polish.
According to PP swatcher Alice @nails.by.alice, her favourites include dark and pigmented shades like Mossy, Cabaret, and Forest nail polish. She takes caution around lighter colours, especially pale pinks of anything too close to white. Embrace nail polish could be the perfect pink for you because it's soft and has a pop of holo.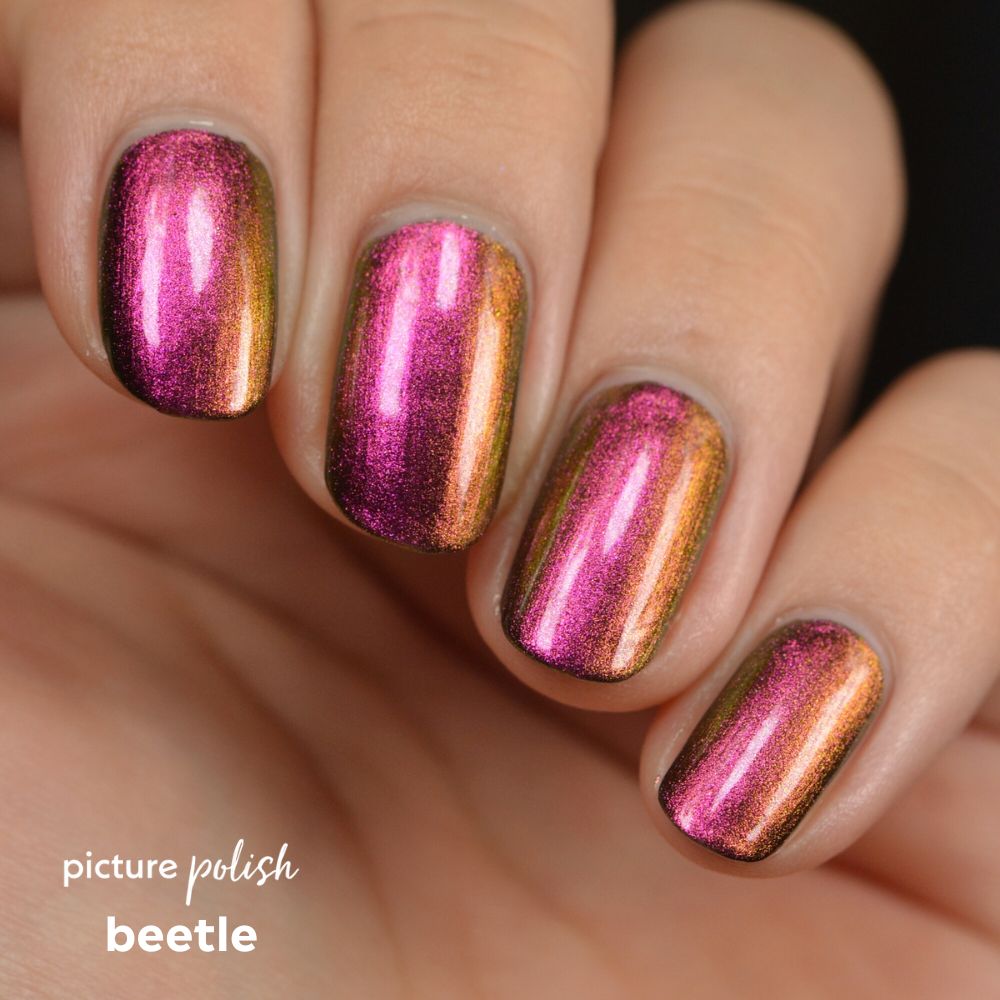 Fair Complexions
The palest in the bunch, choosing complementary polish shades for fair complexions means colour over neutrality. When it comes to lighter shades, there's a fine line between neutral and invisible. Picking sheer nail polishes can help, and it's best to keep them neutral and glossy. So for neutral nails, we suggest Grace nail polish.
Red is always the first choice when you want to make a statement. For people with fair skin and blue undertones, cooler reds are a great option, with warmer reds for pink undertones. In terms of other colours, darker shades contrast nicely. That could include the blackest red you can find or a bold navy blue. Shorties have never looked more fashionable than when painted with Butterfly nail polish!
According to PP swatcher Sveta @sveta_sanders her favourites are nude and soft pink nail polish colours. Sveta feels that green and blue nail polish colours do not suit her.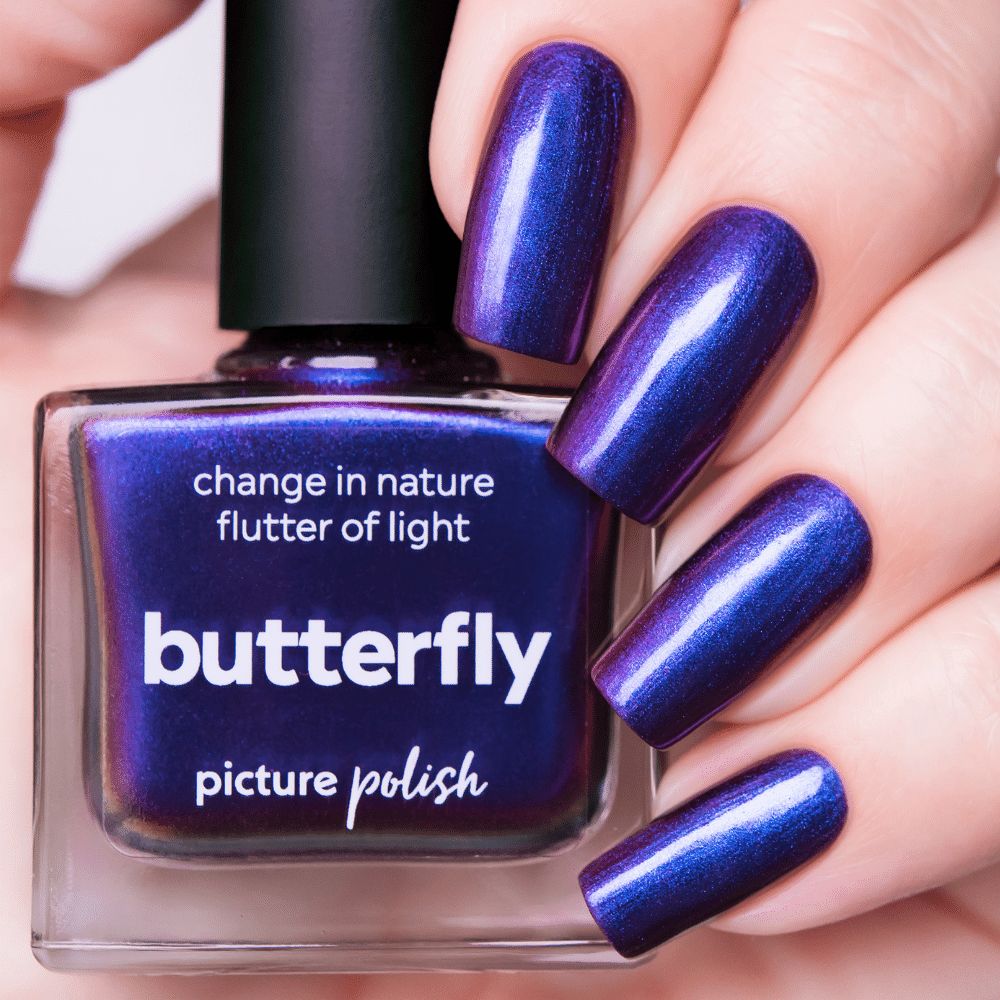 We hope you found this article helpful! Remember that there are no firm rules when it comes to polish. The best nail polish colour for your complexion is the one you love the most! Which ones are your go-to for your skin tone? We'd love to know!