Why Plant-Based Nail Polish Is Such A Good Idea?
So what is plant based nail polish? New technology allows polish bases to replace petrochemical ingredients with plant-based ingredients. ✔️  83% of ingredients (solvents, plasticizers, and film formers) are from plant sources ? such as sugar cane, manioc, potato, and corn.
Therefore Picture Polish is transitioning to an earth friendly recipe which uses renewable resources for key ingredients. Also contains hexanal, a natural aldehyde to improve nail condition. And a perfect two coat colour coverage with exceptional wear and gloss.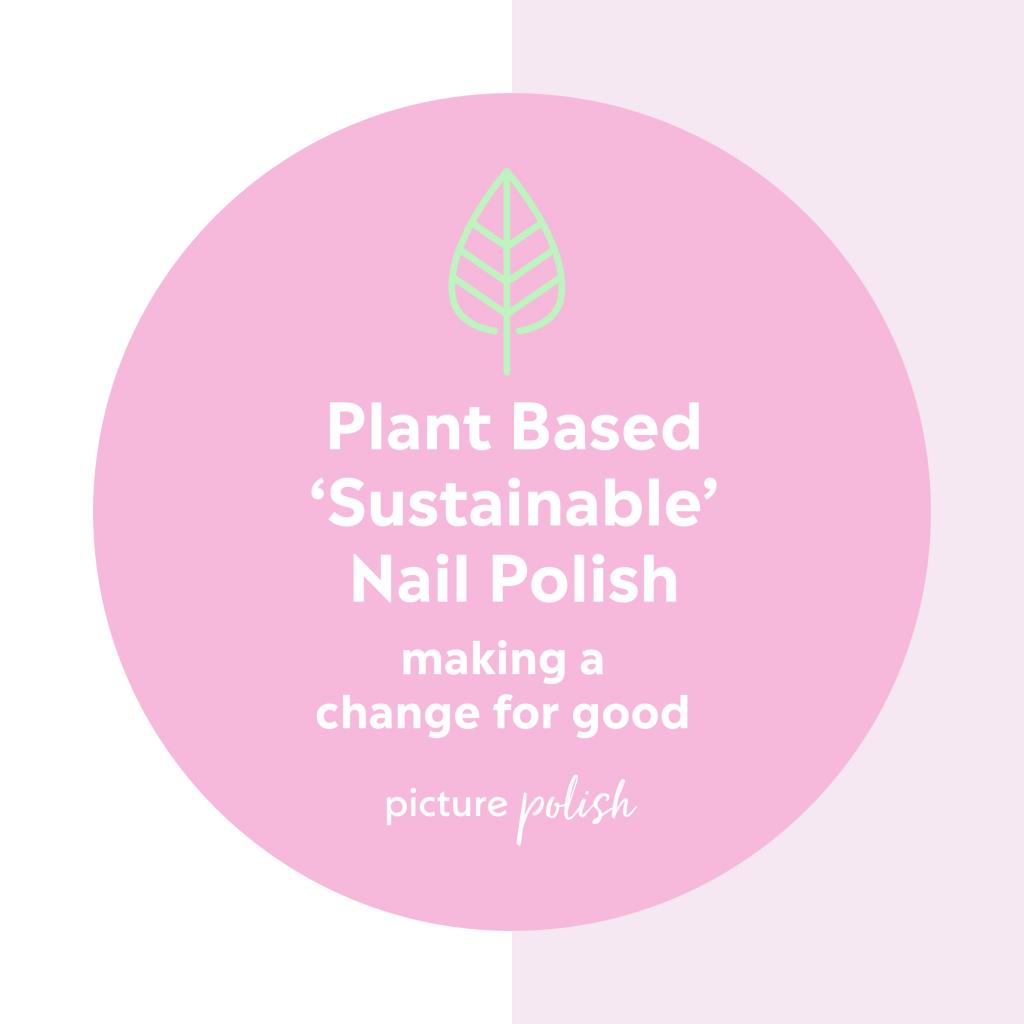 Moving forwards, we will make our nail polish with a 'plant-sourced' ? nail polish base.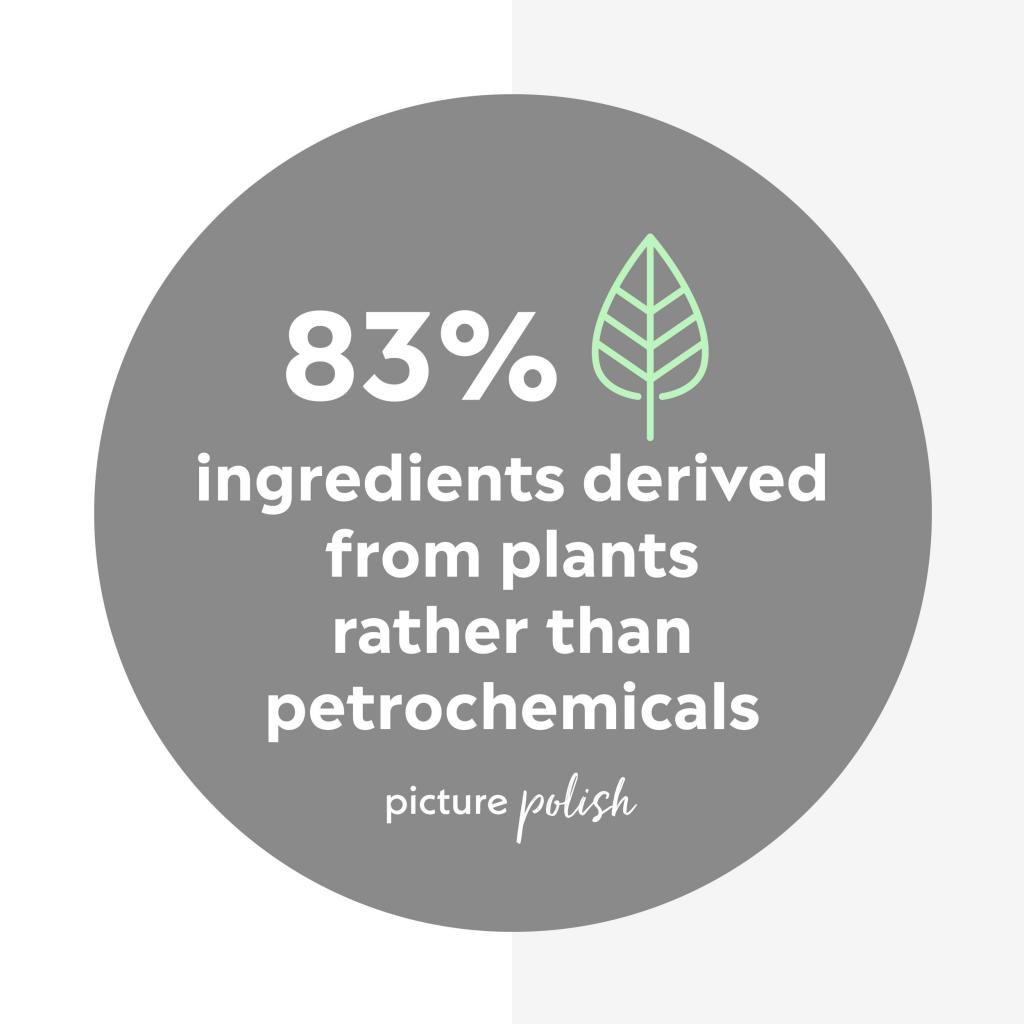 So our nail polish will continue to be Vegan with no animal testing, Breathable, 10 Free with no fragrance or parabens, and now… 'Sustainable.' ✔️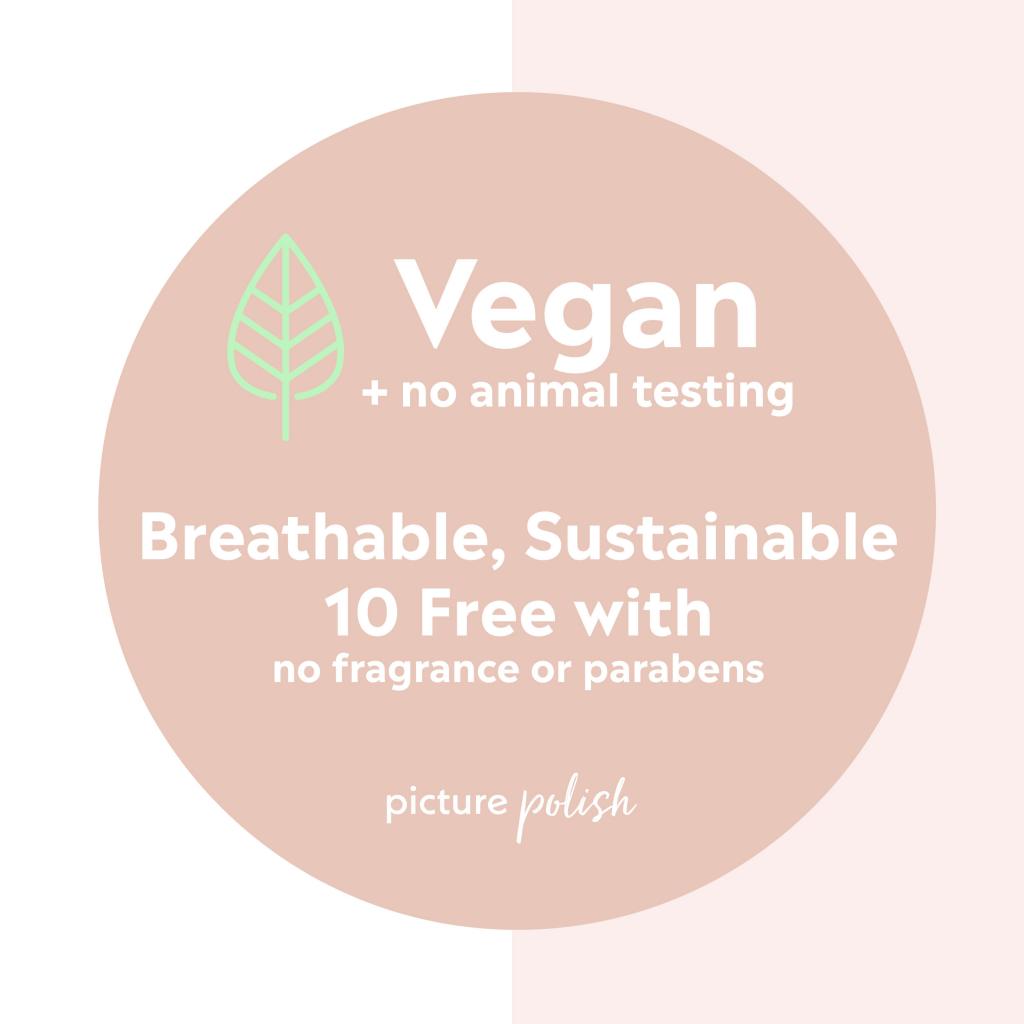 Here's a list of what is not in the new plant-based sustainable formula:
Plant-based 'sustainable' nail polish does not contain Toluene, Dibutyl Phthalate (DBP), Formaldehyde, Formaldehyde Resin & Ethyl Tosylamide, Camphor, Xylene, Triphenyl Phosphate, Benzophenones, Styrene acrylates, Fragrance or Parabens. No Animal by-products or animal derived ingredients with No animal testing.
As we transition, each polish will have an updated ingredient listing on the store and product box. Click here to view nail polishes made with the plant-based formula.