Pink By Season
December 21, 2020 |
Nails
The color pink often brings forth memories of spring and summer, but don't be fooled. Pink is a versatile colour to wear all year round! Whether wearing a solid pink nail polish or adding nail art details, pinks nails are always appropriate. So what is the best pink nail polish? To help you decide which shade of pink nails to rock, we've divided them into four seasons.
Spring Nail Colors
As mentioned already, pink nail polish thrives in the spring, thanks to subtle and demure shades. And let's not forget about pastels! But one thing these pink polishes have in common? They're the softest of any season.
When the first hints of spring pop up, choose Grace's neutral shade of light pink with twinkling holo flakes. Or maybe try Ballet's creamy pale pink to keep your nails on pointe. Cherry blossoms inspired Blossom, and the lilac holo is a beautiful way to celebrate spring flowers. While Community's pastel pink is gorgeous on its own, it also serves as a dedication to the incredible NPA community.
For a springtime mani with flair, try Douceur's sweet crelly pink that features holo flakes and colourful hex glitters. And if you love a pearl finish, admire Duchess as it shifts from matte satin to a pearl shimmer. Fluffy and sweet, Fairy Floss is a baby pink polish and very nail art friendly. Also in the lighter pink category is Support, which has a linear holographic formula and holo flakes.
And for a fairy tale made on your nails, there's the delicate holo pink of Princess. Rounding out the spring pinks is Spring itself. A punchier pink packed with holo flakes, Spring nail polish helps you move from softer spring shades to brighter summer pinks.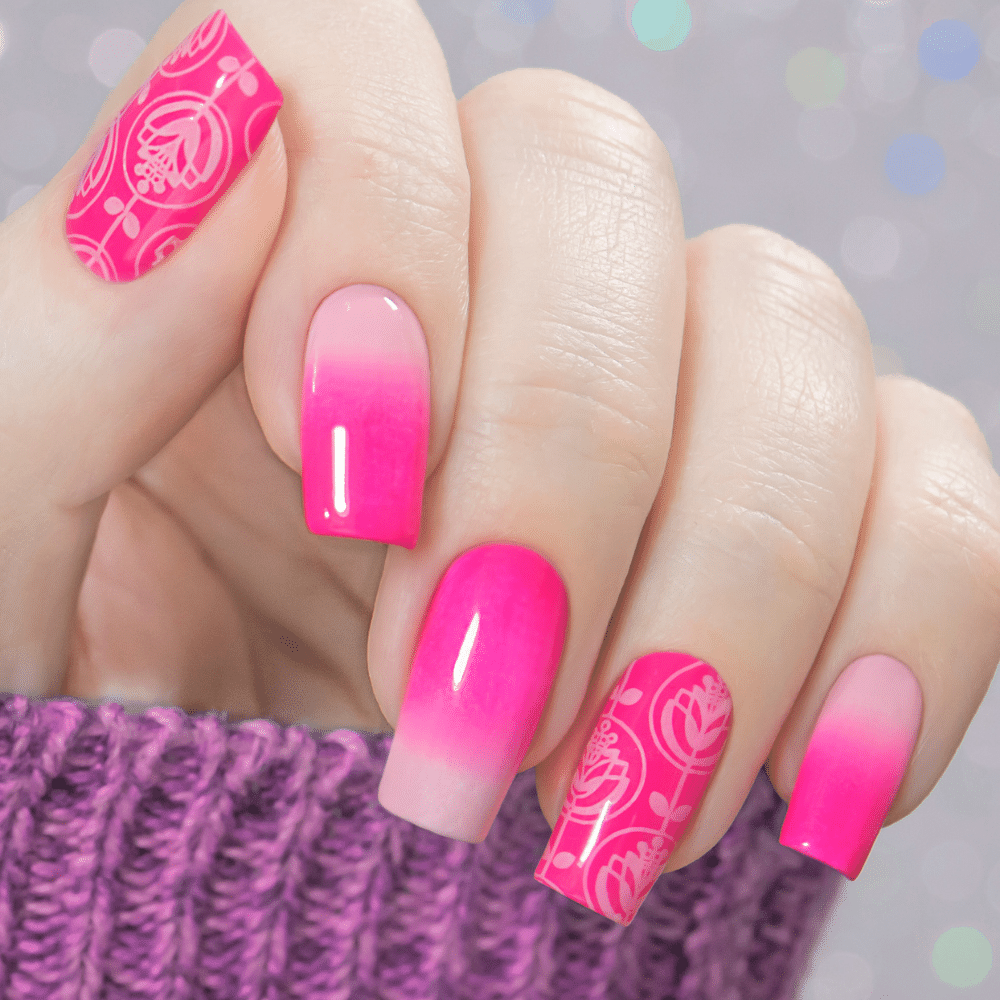 Summer Nail Colors
Punchier pinks are perfect for hot summer days! Whether laying on a beach or dancing the night away, pink nail polish is a summer staple. Plus, summers are all about the pedicures, which means double the pinks. Toes out, NPAs!
Candy is a fun and flirty shade of Barbie pink that looks fabulous on fingers or toes. And if you want maximum fun nails, try Bubble Gum! Its milky pink formula features holo flakes in addition to pink, purple, and blue hex glitters. And what could be more of a summer pink than Pinkie, an outrageous neon pink that also has holographic flakes!
But Pinkie isn't the only pink neon in town. The neon pink creme in Hot Lips adds a sizzling kick to any summer mani! Sweet and juicy watermelons are a delicious summer snack and the inspiration behind Watermelon's vibrant shade of pink. And when summer days begin to shorten, the deeper cerise pink of Rose gets you ready for fall.
Autumn Nail Colors
When days grow shorter and nights turn crisper, autumn is on its way. Nature's colour pallet for autumn includes deep reds, oranges, and yellows, but there's still more than enough room for pinks!
For instance, Mad Magenta's bright but subdued pinky-purple colour flawlessly transitions from summer to autumn. Similar to Mad Magenta, Ziggy leans further towards purple but still holds firm as a magenta. Not to mention, Ziggy is a holographic nail polish with holo flakes and gold hex glitter. Because even in the autumn, pink nail polish can be a little flashy!
Featuring a luscious shade of marsala pink, New York is a sophisticated way to wear pink throughout autumn. Another pink inspired by NYC is Allure. This evocative shade of purple to pink holographic nail polish has holo flakes for extra impact. Flirt is a timeless dark pink polish and oh so appropriate as a transition from autumn to winter pinks.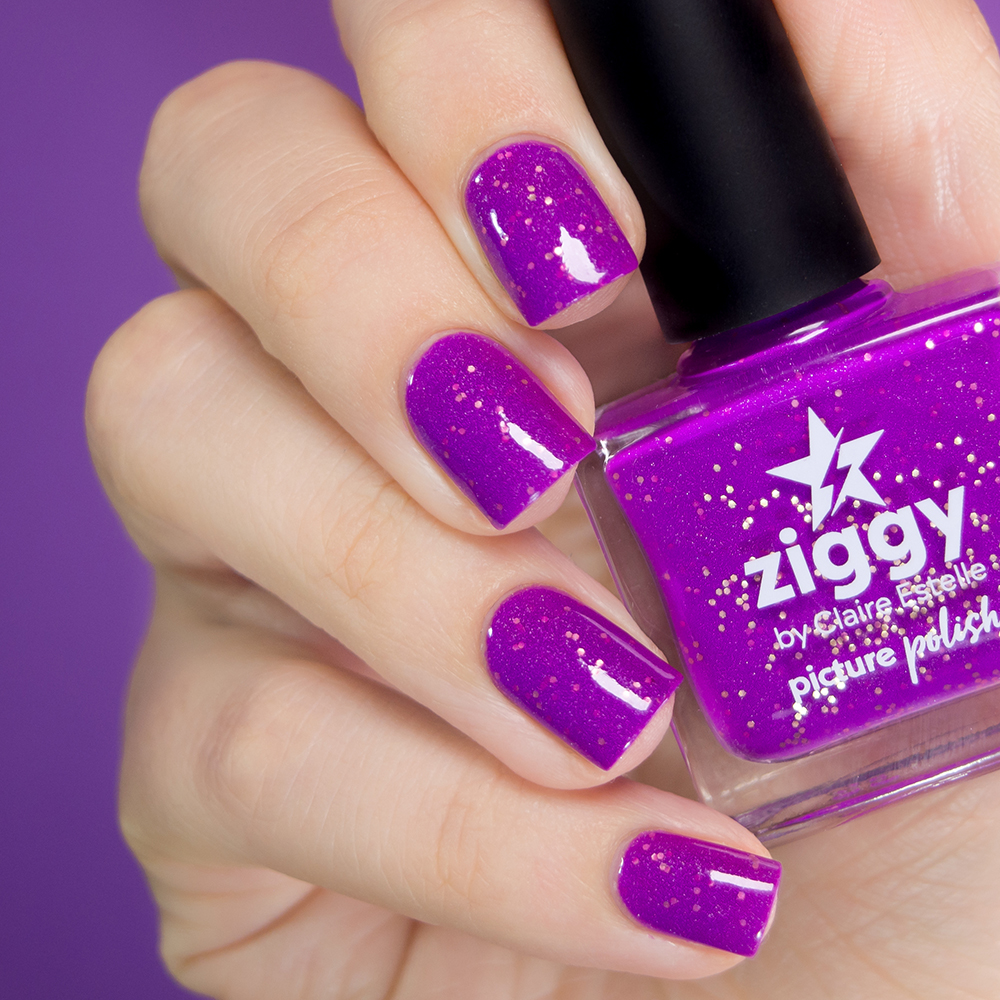 Winter Nail Colors
The coldest time of year, unless you're lucky enough to live in a temperate climate, winter pinks include lusher and darker shades. Dusty and deep, these pinks still pop, even when wearing mittens!
With its sultry berry creme, Bonkers is a highly pigmented fusion of pink and purple that seamlessly blends autumn and winter manis. While inspired by the delightful summer fruit, Chéri's flattering shade of deep pink is well suited for winter wear. And just wait until the sun activates Chéri's linear holo!
The first of two dusty and deep pinks, Spell is a bewitching shade of mauve-toned pink. As the second dusty pink, Embrace has a scatter holographic formula and holo flakes. And if the winter blues get you down, there's no better winter pink than Queen. This vintage shade of rose exudes elegance and style.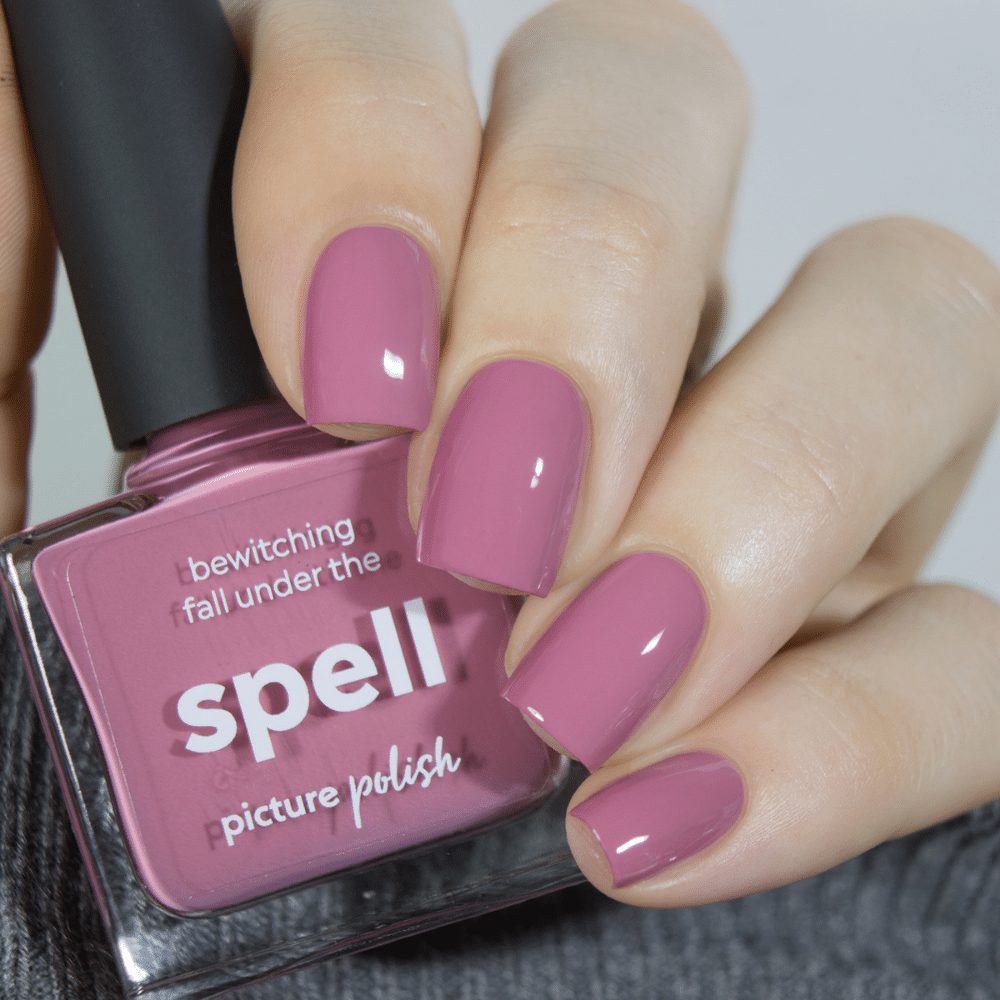 In the end, it doesn't matter whether you're enjoying a warm summer day or cold winter night; there's a pink polish for every season. And as all NPAs know, there are no real rules for nail polish. Do you feel like wearing a neon mani in the winter or a dusty pink pedi in the summer? Go for it! Because one thing's for sure. There's never a wrong time or wrong occasion for pink nails!