Cuticle care is the foundation for strong and healthy nails because they protect new growth from bacteria and infections. But after years of frequent hand washing and antibacterial gel, it's easy to understand why cuticles can become hard, cracked, or torn. Colder winter months make skin even drier, aggravating existing cuticle issues. And the very worst part of having damaged cuticles? They can affect nail polish application! The horror.
Thankfully, Picture Polish has two cuticle care products to support NPAs in keeping their cuticles in tip-top shape: Cuticle Wipe-Out and Coco Potion. These exclusive formulas not only keep your cuticles conditioned and soft but also prepares them perfectly for nail polish. Because while many things remain out of our control, we can definitely make sure our nails look incredible! And it doesn't take as much time as you may think. Just follow these easy steps for smooth and soft cuticles.
Step 1: Exfoliation with Cuticle Wipe Out
Exfoliation is a crucial component of cuticle care for two reasons. First, it helps remove excess cuticle growth on your nail plate. Secondly, exfoliation clears away any dead skin. Picture Polish's Cuticle Wipe-Out is a single product that does double duty, fulfilling both elements of cuticle exfoliation. Plus, it smells incredible, thanks to eucalyptus and lavender. Such a bonus to include a hint of aromatherapy with cuticle care!
When you're ready to begin your journey to flawless cuticles, apply Cuticle Wipe-Out around your nail. The bottle's dropper tip keeps mess to a minimum with its precise application, in addition to remaining hygienic. Massage Cuticle Wipe-Out into your skin, and let the water-based formula soak in.
Grab the included cuticle stick and gently push back your cuticles. If any part of your cuticle is stubborn, don't risk damaging your nail plate by adding more pressure to the stick. Simply repeat the process by adding more Cuticle Wipe-Out and allowing it to soak in again. When you're happy with the result, rinse your hands to remove any remaining product, and then you're good to go!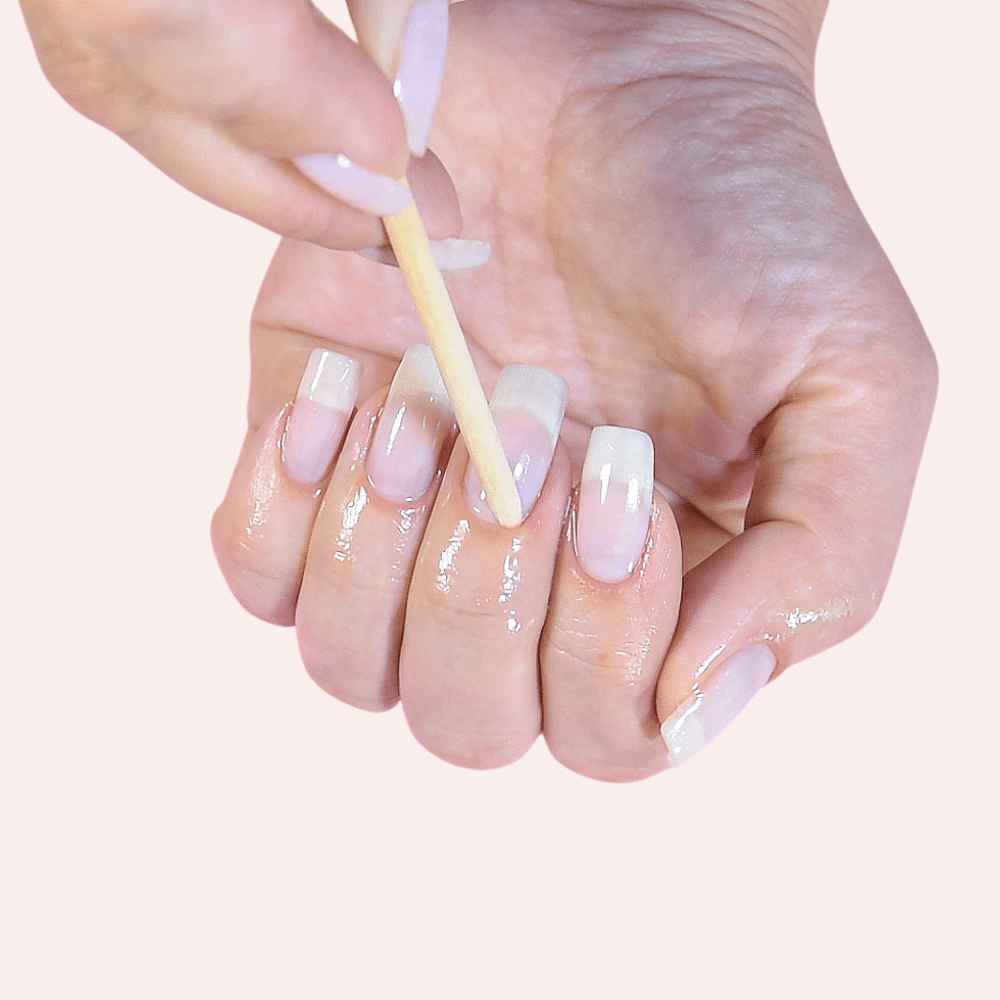 Pro Tip: For extra speedy cuticle exfoliation, apply Cuticle Wipe-Out after bathing. Warm water softens cuticles, which means the product gets to work right away. Your shower or bath has already done the heavy lifting, so why not capitalize on the opportunity!
Step 2: Conditioning with Coco Potion
Because of frequent hand washing and sanitizing, we're moisturizing our hands more than ever. While that's great for our skin, cuticles require a more specialized formula to stay soft and flexible. Adding a cuticle conditioner like Picture Polish's CoCo Potion to your hand care routine will help keep your nails healthy.
Whether you're applying CoCo Potion after Cuticle Wipe-Out or not, the process is the same. Shake the bottle and then use the tip to apply to cuticles, the nail plate, and the free edge. The easy-squeeze bottle allows for controlled application, ensuring every part of your nail is covered. And remember that a little of this rich formula goes a long way! CoCo Potion is no ordinary cuticle conditioner, thanks to the coconut oil and vitamin D, which leaves your cuticles conditioned and smelling fabulous.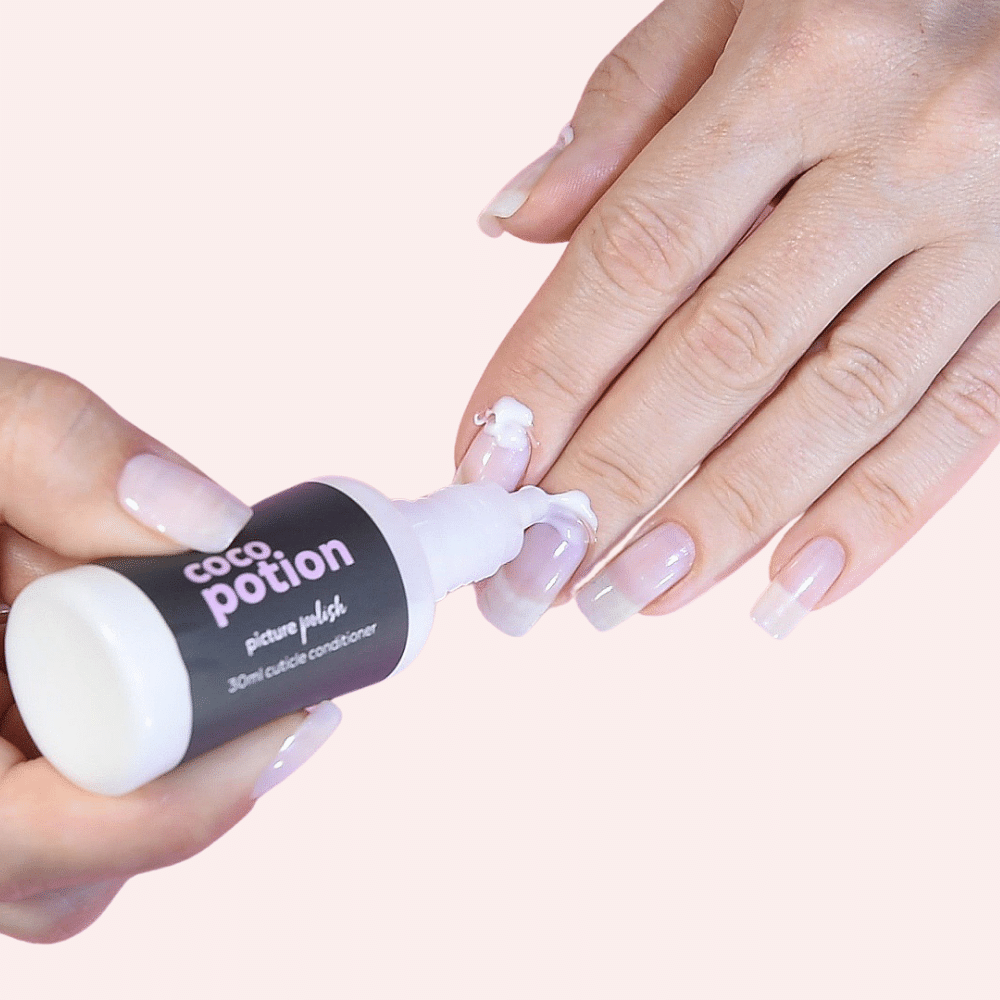 Once you've exfoliated and conditioned your cuticles, it's important to maintain the results. The more consistent you are in applying CoCo Potion, the greater the benefits! CoCo Potion can be stored almost anywhere with its screw-top lid, which means lots of options for regular use. So here are a few easy ways to incorporate cuticle conditioning into your daily routine!
Keep CoCo Potion with your skincare items! Whenever you wash and moisturize your face, apply some cuticle conditioner, too.
Store a bottle in your nightstand to apply before bed, letting the coconut scent drift you to sleep.
Tuck CoCo Potion in your purse for on-the-go conditioning! Especially after using hand sanitizer.
Leave CoCo Potion beside sinks where you wash your hands. After drying, apply a little and massage it in for an instant pick-me-up.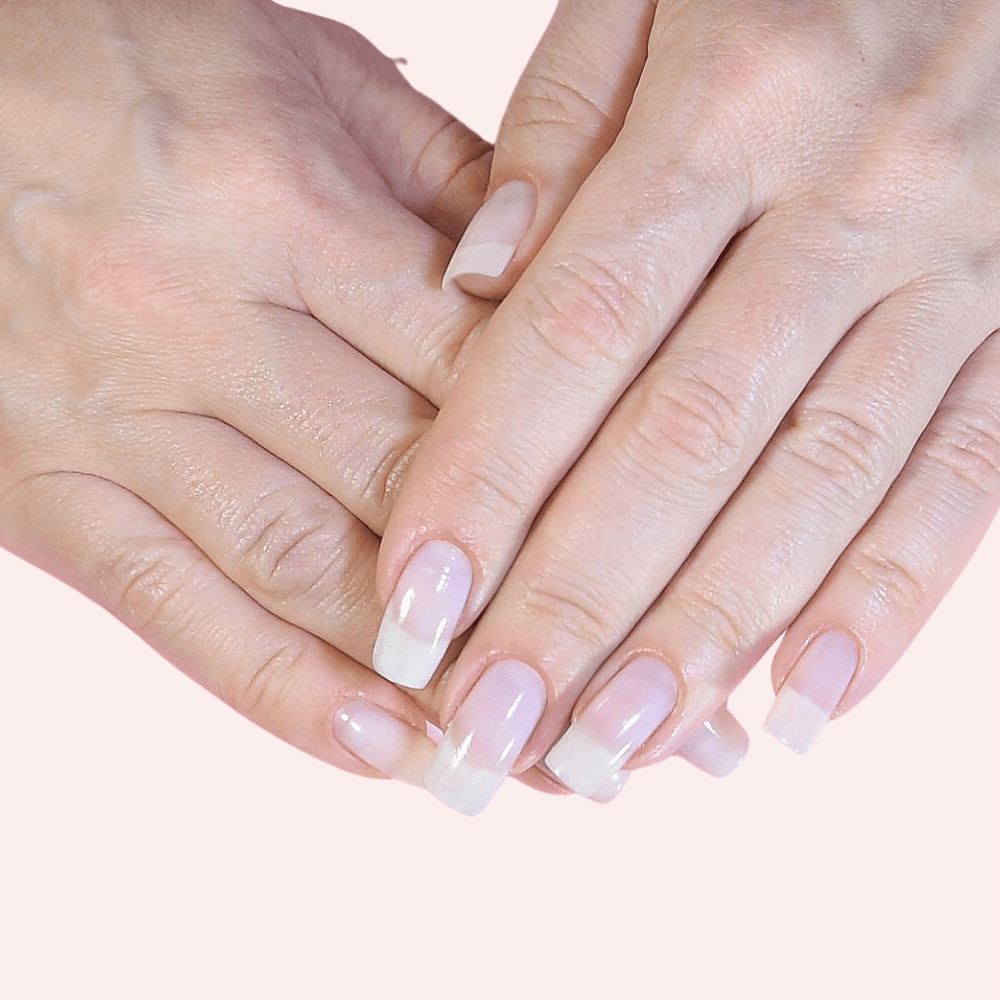 Now that you know about Cuticle Wipe-Out and CoCo Potion, we hope they help keep your nails healthy and strong! Show us how you use Cuticle Wipe-Out and CoCo Potion by tagging @picturepolish in any nail care posts. We love to see your conditioned and healthy nails!