Scalloped nail art is a fun way to wear multiple colours at once. The repetitive graphic patterns create a layered and dynamic mani, no matter the length of your nails. And with a few supplies and just five simple steps, you can have scalloped nail art, too!
If you're nervous about this technique, try one nail first. And keep in mind that scalloped nail art is beautiful whether on all ten fingers or just one. No pressure for perfection here. Just have fun!
For Raiza's scalloped nail art design, you need four Picture Polish colours:
In addition to:
Step 1: Lay the Base
Even out any ridges by starting with a coat of Fill 'Em Up basecoat. If your nail beds are smooth, begin with a coat of Dual Purpose Base/Top Coat Let dry. Then apply two coats of Camo and let dry.
Step 2: Add the Scallops
Starting with Beige nail polish, place the tip of The Liner Brush towards the bottom of your nail, slightly to one side. Apply pressure and move the brush upwards and out to create a curve. Repeat going the other direction. Fill in the area until there's enough Beige polish for a slight overlap with the next scallop.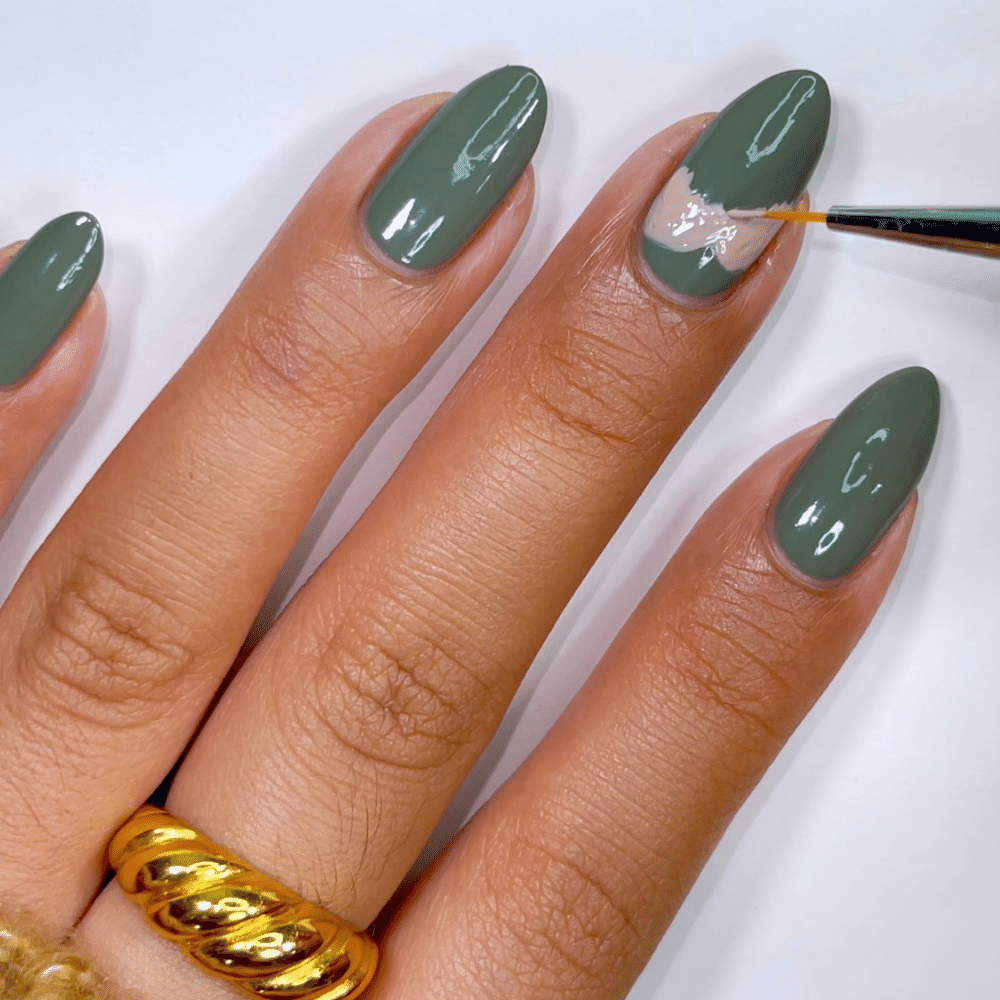 Step 3: Triple It!
For the next scallop, outline three curves using Henna nail polish. Fill in the shape and downwards like the first scallop. And remember to clean your brush between colours with a makeup pad and That Remover!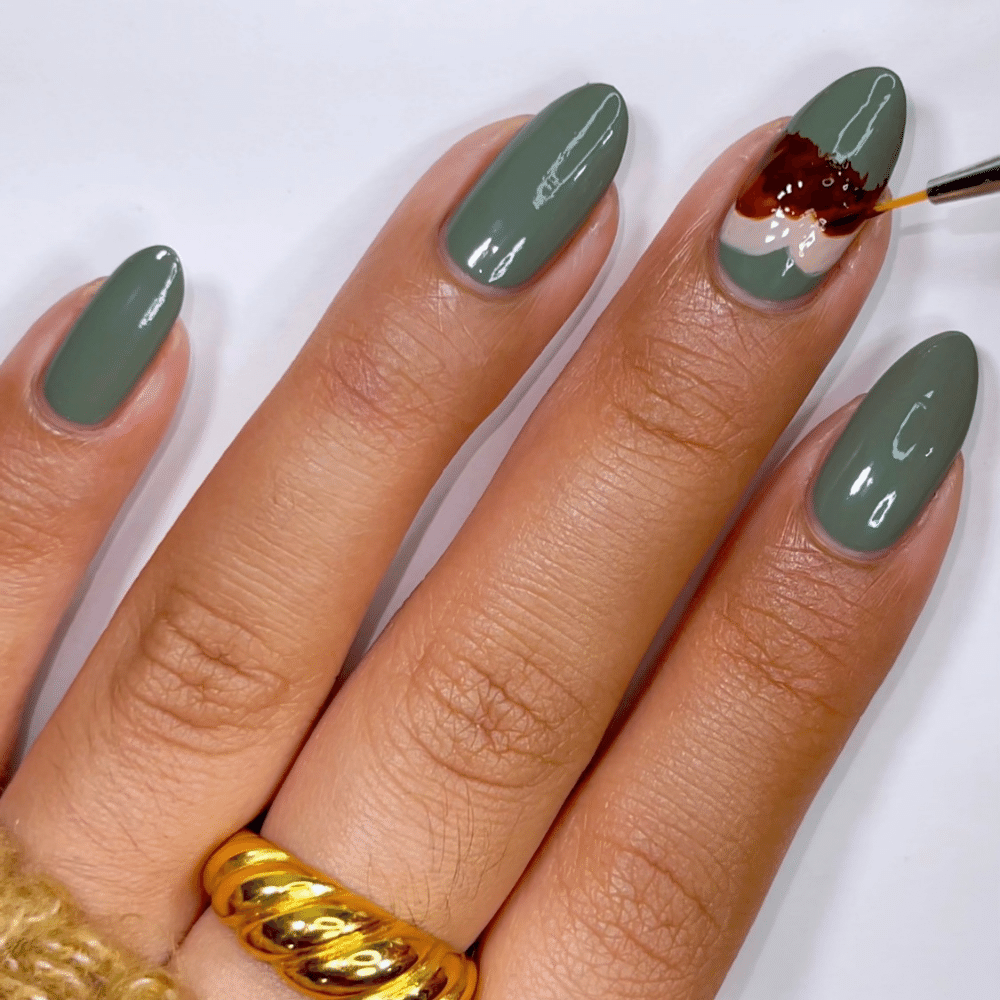 Step 4: Mix it Up
Alternate painting two scallops and three for the remaining layers of Spell, Beige, and Camo. The beauty of scalloped nail art is that it's designed to be abstract. No two nails will look the same, so don't worry about having perfect lines or symmetrical curves.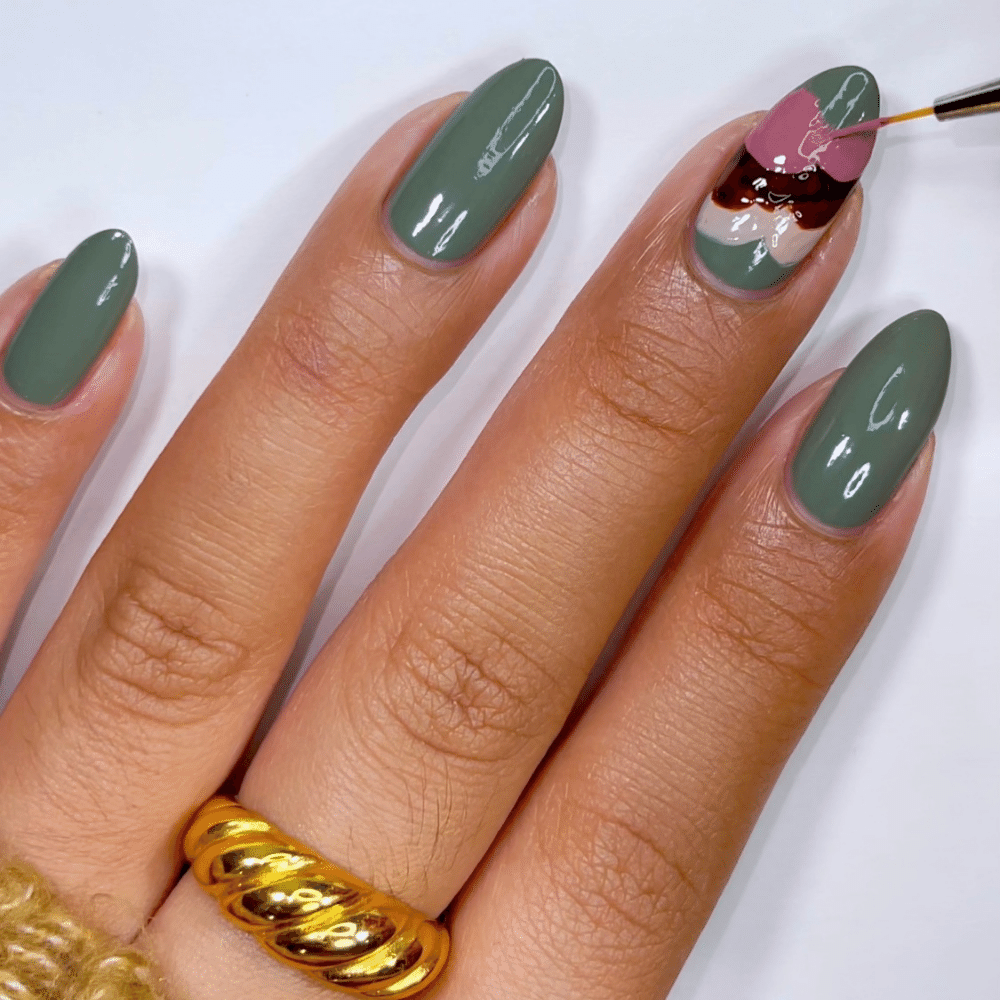 Step 5: The Finishing Touch
Add a coat of Fast Dry Gloss Topcoat for a smooth and shiny mani!
We hope this tutorial has inspired you to try your own scalloped nail art. This technique can be modified to have fewer scallops or more! And the colour combinations are endless. If you paint your own nail art design, remember to tag @picturepolish on Instagram. We love seeing all of your stunning nails!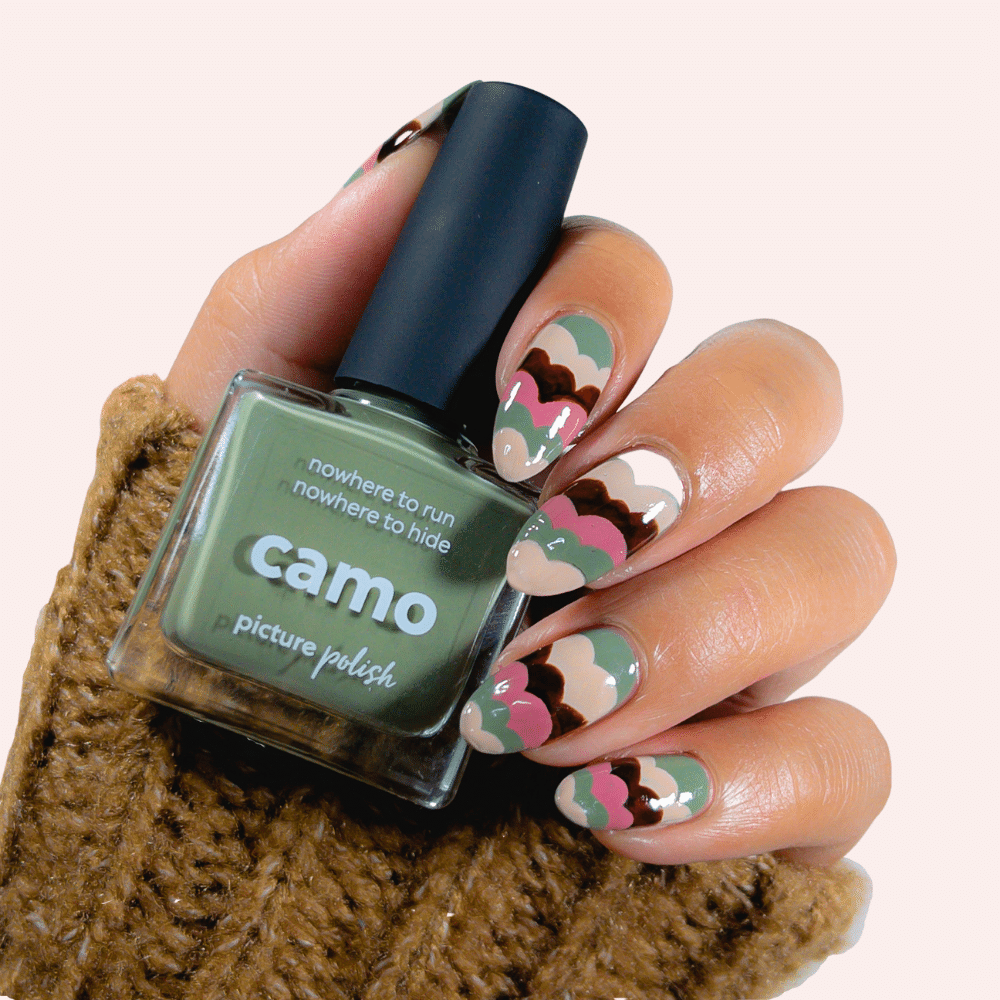 Check out the video tutorial here: