What is the Difference Between Nail Polish & Curable Lacquer?
Picture Polish offers two different ways to paint your nails, and today, we'll discuss the differences between each system. When first launched in 2009, Picture Polish released exceptionally high-quality nail polish in a spectrum of unique colours. As the need arose and nail polish expanded, we created Picture Curable, an option for NPAs who prefer longer wear.
There are several critical differences between Picture Polish and Picture Curable, and today we're nailing them down. We've covered nail prep to application and removal, so consider this a one-stop shop for all the information you need!
Natural Nail Preparation
Nail Polish: For both systems, nail prep is essential. For best results, both systems require clean and dry nails. Use the Glass Manicure Stick to push back your cuticles and clean beneath the free edge of your nail. With the Glass Nail File, re-shape and shorten your nails by filing gently. If using an emery board, check for any lingering bits underneath the free edge and file those too.
Curable Lacquer: Besides basic nail preparation, curable lacquer has an extra element to consider. Any moisture on your nail plate will affect the adhesion of the Picture Curable system. Wait for at least an hour after immersing your hands in water, whether in the shower, cleaning, or swimming. After shaping and prepping your nails, wipe them with alcohol. Swipe along your cuticle line and underneath the free edge. You want your nails to be as clean and dry as possible.
One of the most remarkable features of Picture Curable is gentle nail prep. Most gel systems require natural nails to be etched or buffed to remove all shine. Both of these processes run the risk of damaging your nails. But Picture Curable doesn't require intensive preparation techniques. Simply prep your nails as usual and wipe thoroughly with alcohol. That's it! If other gel or acrylic systems damaged your nails, we recommend using nail polish while they grow out, then moving to Picture Curable.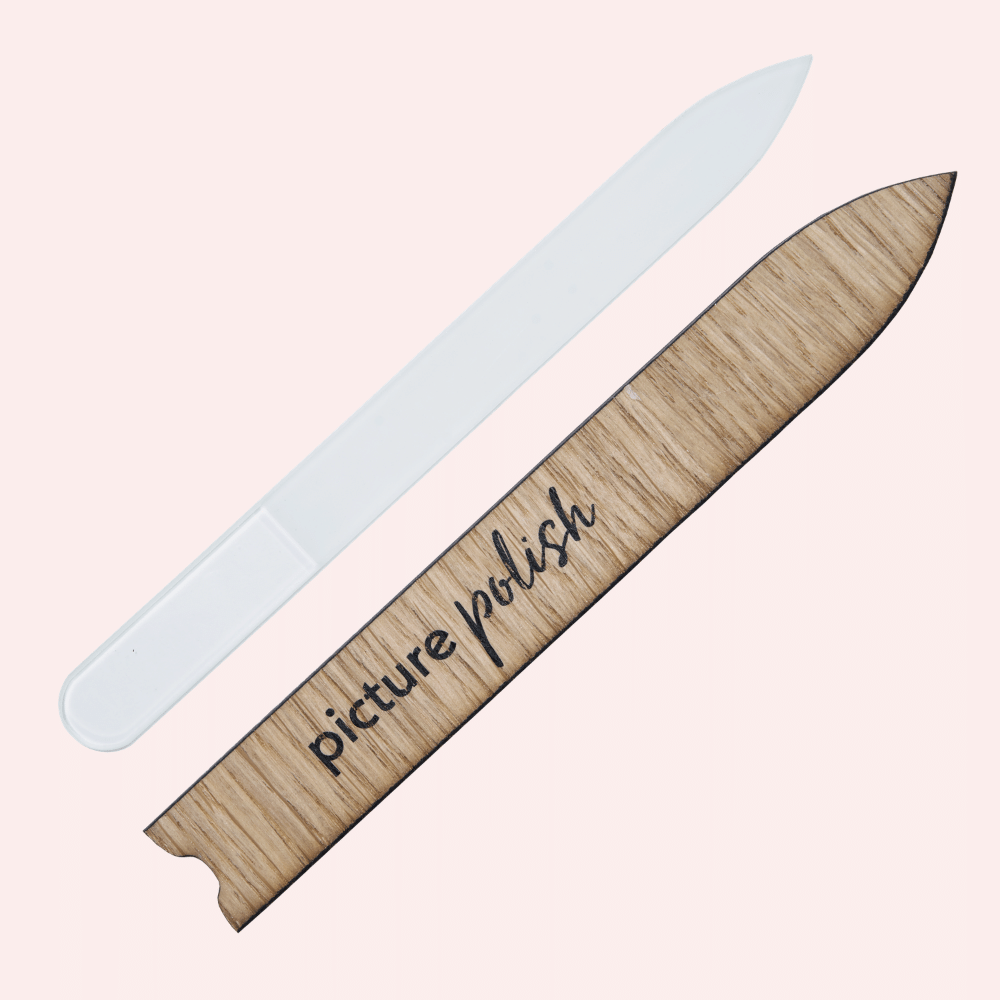 Base Coats
Nail Polish: When using nail polish, base coats are essential. There are several options, depending on your needs. Choose Dual Purpose Top/Base Coat for a two-in-one, or Ridge Filling Base Coat if your nails have ridges. The goal of base coats is to create stronger adhesion. While nail polish can dry on just about any surface, applying a base coat first gives the polish something to stick to. This will help your manis and pedis last longer!
Curable Lacquer: When it comes to curable lacquer, Picture Curable is unlike any other gel system because no base coat is required. The ground-breaking formula eliminates this first step while still maintaining excellent adhesion. Remember that oil and residue are the enemy, along with any overgrown cuticles. Use the Manicure Stick and Glass File to prep your natural nails and wipe them with alcohol.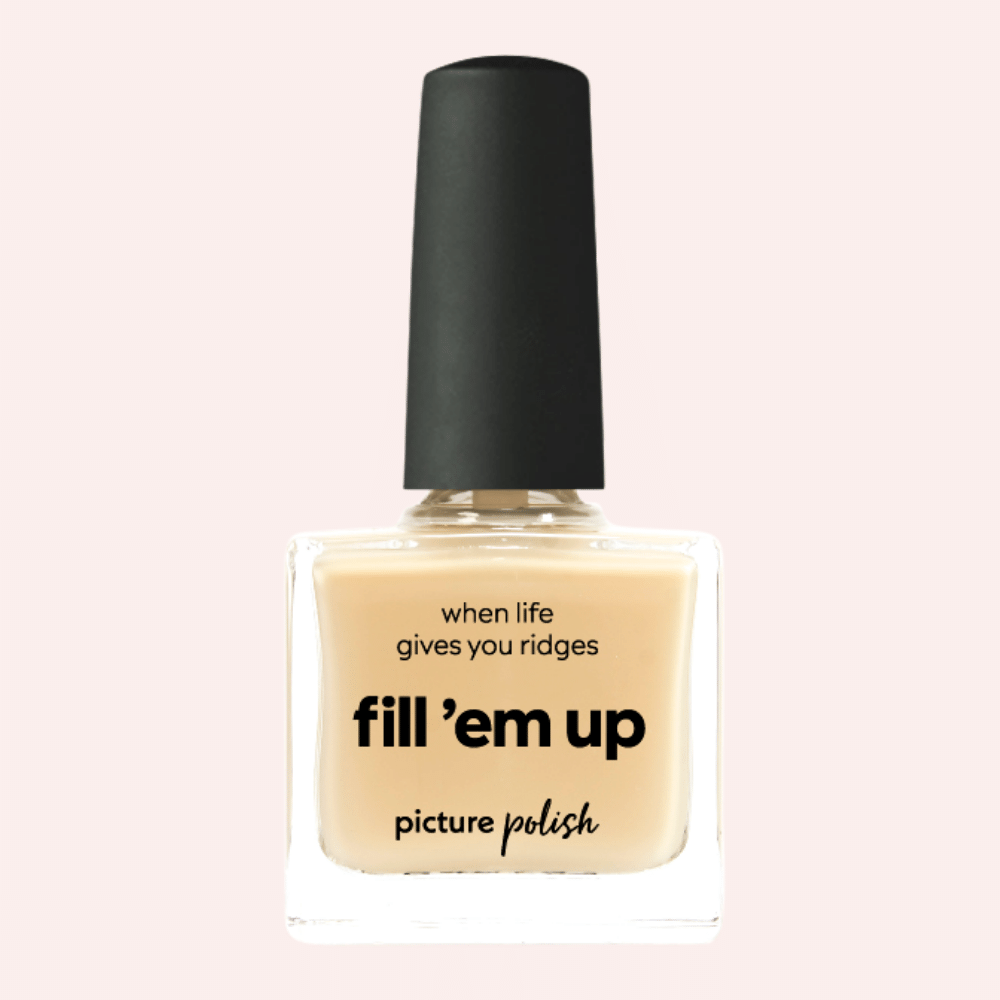 Application
Nail Polish: After your base coat is dry, apply one thin coat of nail polish. Some polishes have different consistencies and therefore require specific application techniques. For instance, colour will remain translucent for Jelly polishes, and glossy topcoats complement the formula. Cremes require two coats, although some lighter colours may need a third. The idea is to keep each coat as thin as possible to allow the polish to dry. Don't be nervous about a streaky first coat, as most polishes require two to three coats.
When the first layer of colour has dried, apply a second. After that's dry to the touch, seal the colour with a top coat. Wrapping your tips is vital to extend the wear of your nails, and why it's essential to file away any unevenness along the tips and underside of your nails. If polish gets on your skin or floods into the cuticle or side walls, use some acetone and a brush to remove it. Nail polish is easier to remove before it dries, but be careful not to touch the nail.
Explore all our Top Coats here.
Curable Lacquer: Picture Curable has the same number of steps, but the process is much shorter thanks to the lamp! After prepping your nails, gently turn the lacquer bottle upside down and shake. These colours are highly pigmented and can settle. Work one hand at a time and apply a thin coat of colour on each nail, then cure in the lamp.
One of the bonuses of Picture Curable is the automatic timer. That means no fussing with buttons or having to remember the cure time. Simply place your hand inside, thumb resting in the appropriate indentation and fingertips touching the raised line. The light will turn on automatically and cure for 120 seconds.
Repeat with the other hand and then apply a second coat. A thin coat of Glossy Top Coat seals the colour and also requires a 120-second cure. With Picture Curable, there's no need to wipe with alcohol afterwards, as there is no inhibition layer.
That's only 6 minutes of total curing time, compared with a longer air-drying time for nail polish! So if you're short on time and love longer-lasting manis, Picture Curable is the system for you!
Keep in mind that it's extra important to avoid getting curable lacquer on your skin. If it happens, use a brush and some alcohol to remove it quickly. Check the skin around your nails before curing, as it's much more difficult to remove afterwards. Also, remember to apply Picture Curable out of direct sunlight, as this can prematurely start the curing process.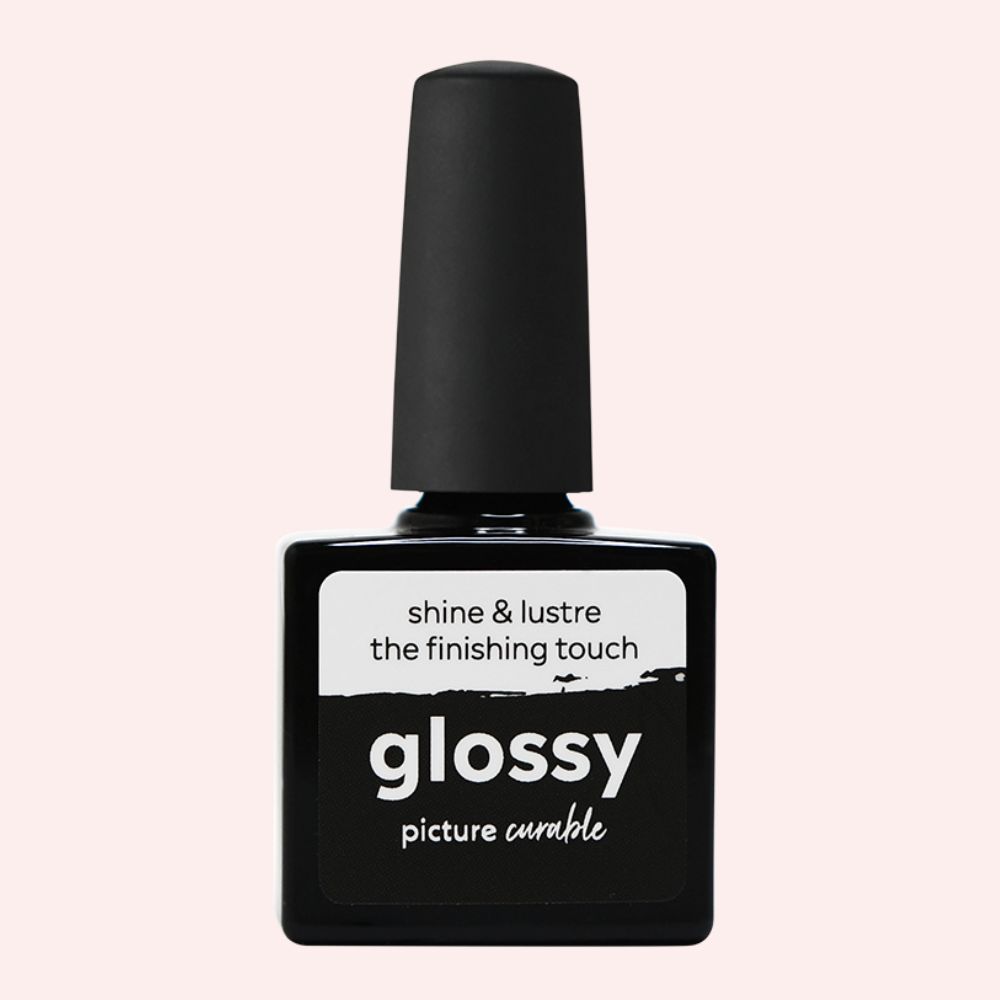 Wear Time
Nail Polish: Picture Polish nail polish lasts 3-5 days and, with proper care, up to a week. Perfect for NPAs who prefer to change their look frequently.
Curable Lacquer: If you're harder on your nails, Picture Curable is the way to go. Lasting up to two weeks and with a faster application method than nail polish, this is the efficient NPAs choice.
Removal
Nail Polish: Both nail polish and curable lacquer require acetone for removal. When removing nail polish, saturate a cotton pad with acetone and hold it against the nail. Wait for about 20 seconds, and then wipe away. Repeat if necessary, and keep the cotton pad against your nail longer when removing glitter nail polish.
Curable Lacquer: When it comes to curable lacquer, the removal process takes slightly longer. To remove Picture Curable, immerse your nails in acetone for 2-3 minutes. Some NPAs use a bowl, while others use cotton pads and clips/tin foil. If you find that your skin gets too dry, add some cuticle oil on your skin beforehand for a layer of protection against the acetone. The curable lacquer will flake off easily once ready, so don't force it. Repeat the removal process if necessary.
To speed up this process, you can also lightly file the top coat to remove the gloss. This optional step will break the seal, allowing the acetone to penetrate the nail plate and lift the lacquer. File until the colour appears on the file—that's when to stop. Then apply the pads saturated with acetone, or put your fingertips in a bowl.
Explore all our Nail Polish here.
Explore all our Curable Lacquer here.
Now that we've outlined the differences between nail polish and curable lacquer, which one is right for you? Picture Curable is genuinely an innovative hybrid system offering wear with no damage to your natural nails. Have you tried it yet? We'd love to know what you think! And as always, please tag us @picturepolish in all of your gorgeous manis!